PPC Meaning & Basics| Pay Per Click Management Agency PPC Advertising | Latest Updates 2021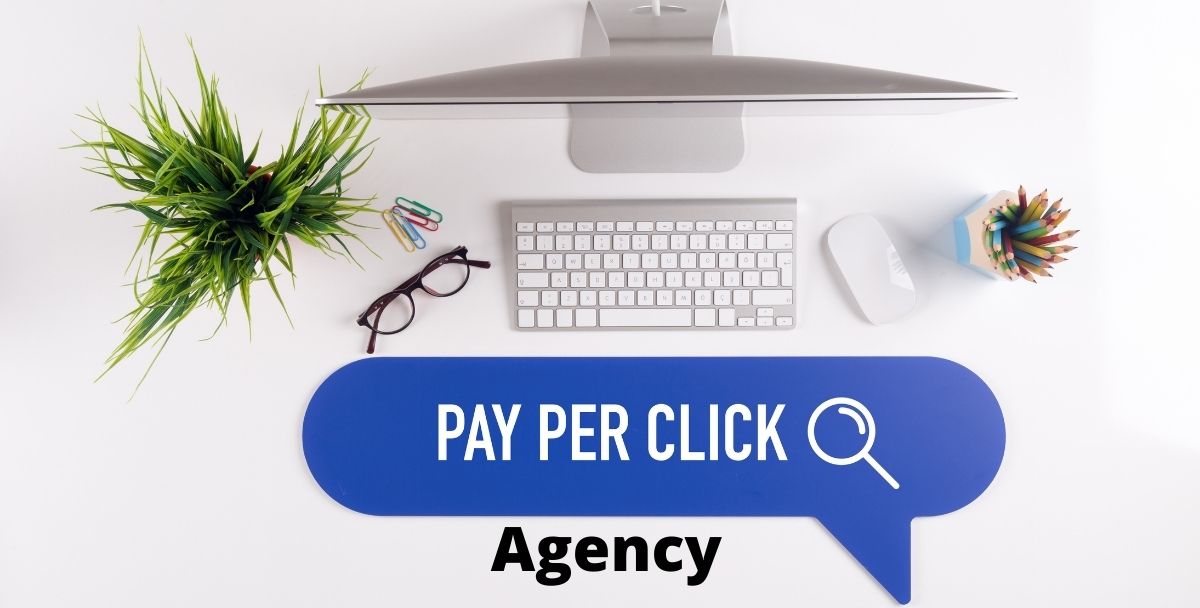 The latest online marketing trends suggest advertisers and brand's drastic shift from Search Engine Optimisation to PPC (Pay Per Click) or the PPC service. A Hanapin Marketing report suggests that more than 75% of marketers and brands are moving towards PPC these days. It's not only more effective and beneficial but also gets you instant results and conversion.
PPC services have now become one of the most significant features of online campaigns. But before analyzing the features and benefits of PPC, let's understand the meaning and basics of PPC.
In the subsequent paragraphs, we'll also suggest how to hire a PPC agency or PPC management agency that can help you grow your business and brand reputation.
An Introduction to PPC and Its Fundamentals
PPC or Pay Per Click marketing refers to a paid search marketing tool to enhance the online visibility of a brand and elevate its brand value or goodwill in the market. When you opt for PPC, you need to pay only when someone clicks on your online ads.
And most probably, if you perfectly optimize your PPC campaign, those ads will be displayed to your target audience only. Thus, it minimizes the risk of irrelevant clicks and additional costs.
Under PPC, you can advertise on Google, Bing, and various other social media sites too, like Facebook, Pinterest and LinkedIn, and YouTube. PPC ads are market-driven, target-oriented, effective, and a good tool for optimizing your ROIs.
What Is PPC? Learn the Basics of Pay-Per-Click Marketing
PPC is basically an online paid ad system facilitated by various search engines to help a brand promote its products and services. These days, pay per click agencies also opt for advertising on social media platforms, including Twitter, Facebook, Instagram, and others for maximum leads and visible results.
For effective PPC management, hiring a dedicated PPC company can help. Before launching your PPC campaigns, you have to decide which form of PPC ads should you opt for? You must hire a PPC advertising company now without any further delay.
Types of PPC Ads Under Pay Per Click Management Services
Search Ads
It is the most popular form of PPC ads. It directly appears in front of the targeted audience who are looking for similar products or services online. These ads appear on top of the search engines and compel users to take action. PPC search ads are best for advertisers who want a quick conversion from online ads.
Display Ads
Display advertising is famous for its wide reach. It reaches up to 95% of prospective customers online. Display ads can be shown on Google's partner sites and other search engines. It facilitates the use of text and videos within the ads to promote online brand visibility.
Social Ads
These days, people spend a lot of time on social media. Social media advertising has emerged as the leading PPC segment to reach out to your targeted audience in an informational and attractive manner. It is highly suitable for brands and advertisers who have a considerable presence across social media sites.
Likewise, there are many other modes of PPC advertising too, including Amazon PPC, In-stream ads, Google shopping ads, and Local promotion ads. Depending upon the type of your business, you can discuss with your PPC agency to spearhead your online PPC campaigns.
PPC Management for Home Service Companies
PPC management for home service companies is a cost-effective way to position yourself on top of Google and other search engine result pages. More than 95% of people use online search engine results to choose their local products and services. Moreover, 75% of users also feel that paid ads help them in making an informed decision regarding products or services before they buy online.
You should opt for an experienced and professional PPC marketing company that can easily manage your online campaigns on Google and Bing. It helps you strategize your new and existing PPC campaigns. It will also get you new leads for conversion, and thus enhance your profitability and ROI.
Let WordStream Be your Pay-Per-Click Agency
WordStream-led PPC campaigns focus on Google AdWords and relevant keywords to drive maximum traffic to your website for conversion. The professional and experienced PPC professionals at WordStream help its clients fulfill their marketing and business goals by offering a full range of PPC services at a compelling cost.
Key Highlights of WordStream PPC Campaigns (Expected Benefits)
Increases CTR (Click Through Rate) and decreases advertising expenditures.
Drives new traffic to your website.
Increases ad impressions and reduces CPC (Cost Per Click).
Increases Quality Score to 7 or more.
It uses cost-effective software and outstanding PPC tools to grow your business.
Using WordStream, PPC marketing agency can run multiple paid search campaigns on a single interface. It facilitates the smoother operation of PPC work and enhances client's conversion rates.
Pay Per Click Marketing Agency 
What are you waiting for? Hire an experienced team of PPC experts to obtain PPC marketing services and see how they take your business to a new height using a combination of effective online marketing strategies.
Agencies are experts at creating winning and relevant PPC campaigns for their clients with a result-driven motive. Don't wait any further. Call a professional PPC service provider and see how you grow your business.
Conclusion
Once you hire pay per click advertising services agency, it will take care of everything. It will generate new leads and offer vital insight into your competitor's online activity using the latest PPC ad tracking tools.
In short, starting from setting up PPC ads, copywriting, image designing to ads optimization, PPC Company is your most trusted confidante for creating your long-term stability and goodwill in the market.