Minspy Review: Is This Popular Phone Monitoring App Any Good?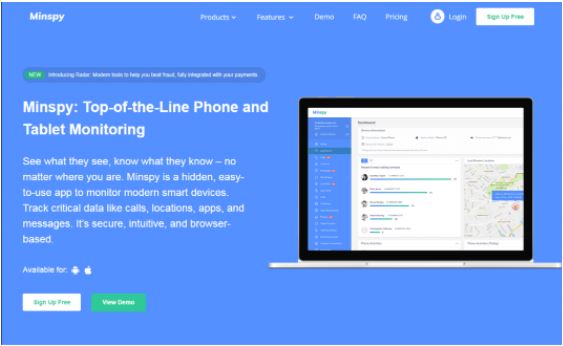 Are your kids sneaking out on you? Your not-so-honest spouse? Or are you curious about what your kids have been doing when they think you're not looking?
Thank you for reading this post, don't forget to subscribe!
Regardless of why you need to keep an eye on someone or something, spying apps make it easy and affordable to get access to all the information one could want. Whether it's pictures, videos, or even call logs, these apps will keep you in the know without breaking a sweat.
But with great power comes great responsibility. And, it is difficult to know which spying apps cater to your requirements and how to perform spying apps. In this article, we will be reviewing Minspy – one of the best phone monitoring tools. 
Minspy – Best Phone Monitoring App 
There are multiple spying apps available in the market, but one of the most popular is Minspy. Minspy is a good choice thanks to its top-notch features and ability to work with any phone, including Android and iPhones. 
The way it works is simple. When the app is installed on a targeted device, it installs the monitoring software onto that device. The software then secretly tracks all of the activities on that device without the target person knowing.
Minspy is a well-reviewed, easy-to-use, and popular phone monitoring app. We've rendered all the information you need for making your decision on whether to use this phone monitoring app into this detailed review post. Let's see if Minspy is worth it!
If you want to discover what your kids are up to or find out if your employees are slacking off at work, Minspy can help.
Is Minspy Any Good?
Minspy has a clear and easy-to-use interface that does not require any technical skills to set up or use. All you do is download the app, and you're good to go.
You can create a free account with Minspy to track your family members or employees. If you want to send alerts automatically when they use their phones, make sure that their phone isn't blocked or configured to receive calls or text messages. You can also create a premium account that costs $9.99/month and allows you to track devices like a pro. 
[Read more: FoneDog Phone Transfer Review: Should You Get It?]
How Does Minspy Work?
For a spy app to work, it has to install a software program on your device that allows it to spy and track your target when they least expect it.
Minspy is a cloud-based phone monitoring app that has the ability to track your kids, employees, or friend's phones without them knowing that they're being monitored. The app runs on the target device and sends logs to a remote server through the Internet. 
You can log in to your account from any device with web access, and you'll see all the logs sent from the target device. Minspy also has a simple-to-use web interface that allows you to check your data on any modern computer or phone.
How to Install Minspy? 
For iOS users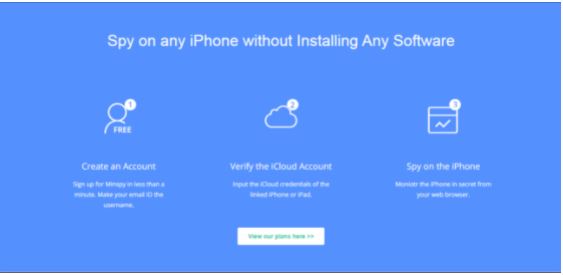 Step 1: Create your account on Minspy or log in to an existing account.
For tracking any device, you have to create an account on Minspy. This is free and doesn't cost anything.
Step 2: Now, enter the iCloud ID of the target phone and verify it.
Minspy will then ask for the cloud credentials of the target device. Enter the username and the password and wait for verification.
Step 3: Start Tracking.
That's it. You're all set and can now start tracking the device.
For Android Users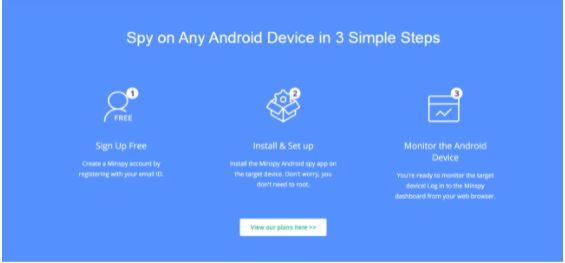 Step 1: Install Minspy on the target device.
For android users, Minspy needs to be installed on the device manually. Install the application and then hide it in the settings menu. This way, the application remains hidden.
Step 2: Register yourself. 
Register your Minspy account into the target device to begin the service.
Step 3: Start the installation process. 
After this, the installation process will start. Wait for it to finish.
Step 4: Start monitoring the target device using the Minspy dashboard.
Log into the Minspy dashboard on your mobile device or a browser and begin tracking the location and data of the target device.
Features of Minspy 
Minspy provides a basic interface for its users, making it straightforward for users to use. It is a free and open-source Android app that allows you to track your child's text messages, call logs, location, and other applications installed on smartphones or tablets.
SMS Tracker 
Minspy can track all the text messages you receive or send on your Android phone. This tracking includes messages sent via iMessage, Facebook Messenger, WhatsApp, and more.
Call Logs Tracker
Minspy can also track the history of all incoming and outgoing calls on your device. It will show the details of each call: date, time, duration, name of caller or receiver, etc.
Location Tracker 
With Minspy, you can find out the exact location of your phone on a map. You can see the distance between yourself and the nearby landmarks. The app also has a GPS logging function that keeps a log of all the locations you have been to.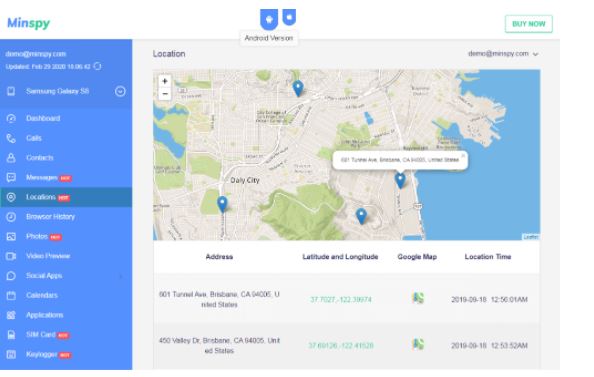 File Share Tracker
Minspy enables you to track the history of all your file-sharing activities on your Android device. It shows not only the number of files transferred but also their total size.
Browsing History Tracker
The Browloading History Tracker is a marvelous tool that allows you to track the browsing history of your android device. It can show you the websites you have visited or the time spent with each one, or even the time spent reading various news sites.
Geofencing Alerts
Minspy allows you to set up specific zones on your target device. Whenever the target device enters or leaves one of these zones, it will send you a notification. These alerts can help you take action if your employees use their devices for non-work-related activities while they are at work.
Wrapping Up 
Minspy is a very useful app in the market that allows you to monitor your kids, employees or even a significant other without them knowing they are being monitored. Security specialists and educators use it to ensure that their students do not engage in extramarital affairs.
So, whether you want to keep an eye on your kid's doings or monitor your spouse's phone activities, Minspy is a perfect application.