4 Overlooked Tools For Productivity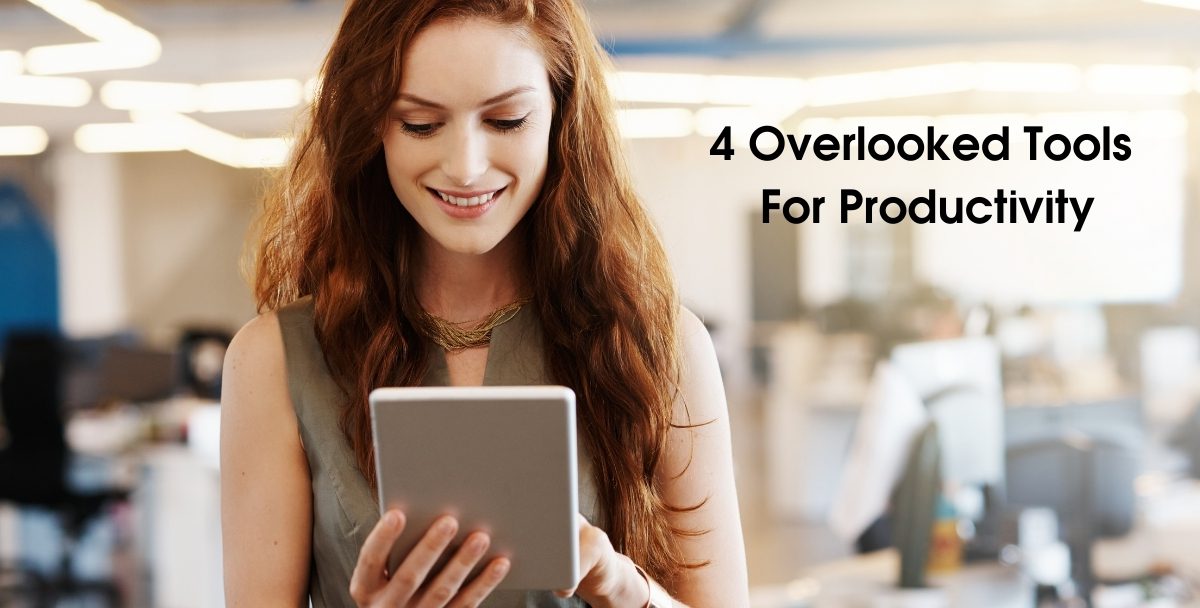 We are living in a world where productivity is almost synonymous with life and work. Everybody is talking about it – how to maximize time, ways to be more efficient, streamlining workflow, etc. – but rarely it is discussed how tools, both online and offline, tie everything up together. You can't be productive without using tools, and in this article, we're looking at some overlooked tools to create a better workflow:
Thank you for reading this post, don't forget to subscribe!
Online PDF editor and converter
Probably one of the most underrated web-based tools on the planet today, an online PDF editor that moonlights as a converter turns menial tasks of editing PDF into a blip in your workflow. Never have to worry again about how to edit a PDF file, fill it up, or even convert it into Office-based file formats. Gone are the days when you need a separate, third-party application to edit PDF files.
With an online PDF editor and converter that preferably has the ability to convert PDF to PNG online among other advanced tools, all you need to do from your end is to bookmark the site! The kicker? You don't have to pay for it! A quick Google search will yield thousands of results and any of the top ones should do your workflow justice. But for recommendation's sake, GogoPDF is a joy to work with.
Concentration tool
In a time where most work, as well as schooling, is done inside the comforts of our own homes, it can be difficult to enter a workflow akin to one that you go to when you are in the office. Modern office spaces are designed to stimulate creativity and get the most out of one's productivity. When you are in the office, your body immediately knows what's expected out of it, so it will work until the task at hand is done.
In a home setting, working can mess with your body's natural responses. As a result, you won't be as productive or as focused. This is where a concentration tool can help. Using the Pomodoro technique, you can recreate the productivity you previously have in your office in the comfort of your bedroom or makeshift office space.
Gaining focus and concentration takes a lot of work, but with a concentration tool – it can be an app on your smartphone or a site you previously saved that times you in 25-minute intervals – you set yourself up for a productive and efficient workday. Of course, concentration tools only work if you yourself make the effort to really dig deep and make it happen.
Noise-canceling headphones
The power of noise-canceling headphones can not be overstated. Trust us when we say that it does not only help in pulling focus, it's also great in tuning out the rest of the world so that you can concentrate on what you are doing. A conducive environment for working and studying can be had instantly, anywhere you are, with noise-canceling headphones. So make the most out of it – save up for one to change your life!
Some of the best ones in the market are Apple's AirPods Pro. If you have an iPhone or a Mac, this is the best option you have. It's lightweight, well-integrated, and has great acoustics. It's not the best in sound fidelity, but for the average user, it really doesn't matter. If you prefer cans, there are options from Bose and Sennheiser that are top-class with a wide soundstage and value for money.
Scanner app
Having a scanner application on your smartphone will save you a lot of time when dealing with documents that need to be in a soft copy format. Be more efficient with your workflow by not using your phone's camera to capture a document – instead, scan the hard copy in front of you using the same camera but with a little help from scanner apps.
For iPhone users, the Notes app from Apple's default system can scan documents accurately and efficiently without having to go through the process of elimination in deciding what scanner app to download. For Android users, the best scanner app you can download is the one you will likely use. Look for usability, advanced features like saving to PDF, and security.
Takeaway
These tools will change the way you work. Truly, they will. So go ahead and check out these tools today – save and bookmark the ones you can, and go check out the hardware options on your local retailers! Always remember that productivity is not a straight and narrow path – it's a glorious journey with curves and swerves!