The Complete Guide To MS Office 2010 | Microsoft Office 2010 | Brief Guide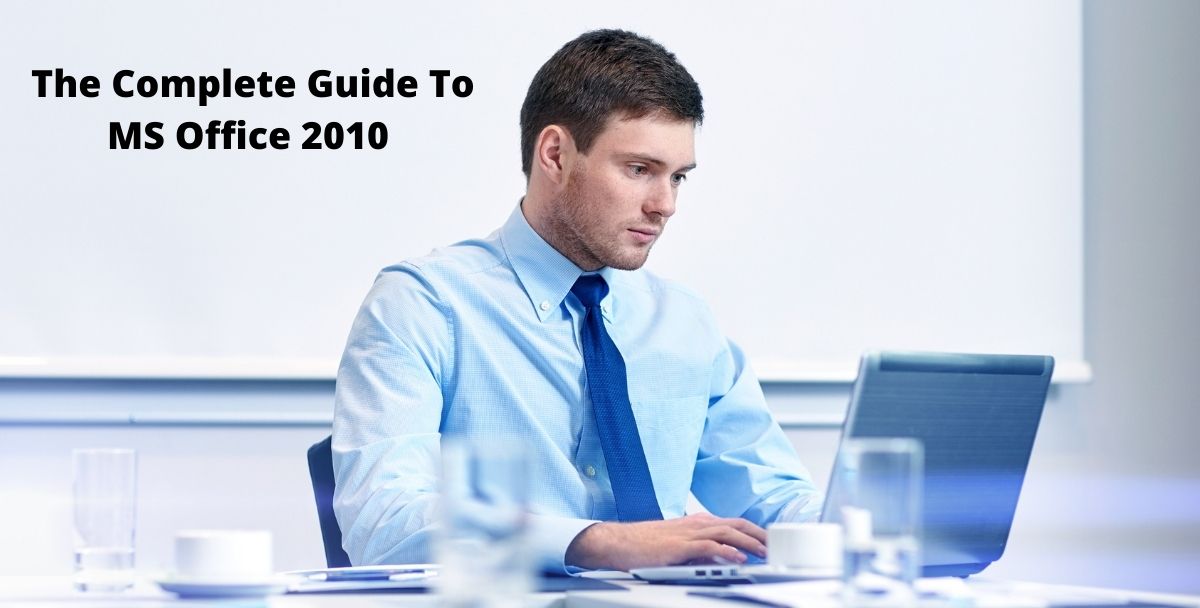 The MS Office 2010, already making its debut, has the versatility to work function across the phone, browser, and desktop. It, however, is facing challenges from browser-based Apps products and the new Chrome OS of Google.
Thank you for reading this post, don't forget to subscribe!
The process of release of Microsoft's versions of Office 2010, SharePoint Server 2010, and Vision 2010 has been completed. With this, internet users across the world can expect to reap major benefits with the systems becoming more user-friendly and versatile.
The added benefits and new features will benefit students, researchers, business people, and office workers alike. The overall functionality of the newer versions has also been made to work much faster.
The upgraded versions have some major benefits with more features and in-built distinctive cutting-edge facilities.
In a nutshell, we can list out the following benefits of MS Word 2010:
Improved search: Information or fact search is made much easier, user friendly, and faster.
Improved Navigation: Navigation Pane provides users with a visual outline of the document. They can be browsed and sorted much quickly.
No, Wait for One's Turn: Users can work together on a document, edit papers and share ideas with others at the same time.
Easy Sharing of Documents from Anywhere: The documents or posts once made online can be accessed from anywhere.
Visual Effects Can be Added to the Text: Formatting effects like shadow, bevel, glow, and reflection can be added to a document.
The Distinct Features of MS Office 2010 
Microsoft Rollin-Out Cloud-Based Products: MS is rolling out cloud and web-based lightweight web browser versions. They are MS Word, MS PowerPoint, MS Excel, and MS OneNote. They can act as effective tools for editing and changing documents.
PowerPoint 2010: This is an upgraded new browser version. The desktop version of it is also versatile enabling users, among others, to edit video and images within PowerPoint. This is a simple version of Adobe Photoshop.
Features of Excel 2010: Similar to PowerPoint, it can run in the browser and spreadsheets can be published to the browser through the desktop version. It offers more in-depth functionality than Google Spreadsheets. Sparklines which give a visual snapshot image of a data trend over time within a cell is one of its very useful features that makes it user-friendly.
Word 2010: This has "document fidelity" under which one can change fonts, size, formatting, styles etc.
Special Features of MS Office 2010 
MS Office 2010 is a wonder tool equipped with certain special features that the users find most friendly, useful, and attractive. These features are:
An updated version of MS is collaborative in the sense that multiple users can be editing a document at once. This facility is not available in the web version.
MS will notify each user when there are changes that need to be done with their document. This feature is particularly useful when two people are simultaneously editing a single or the same document.
New Version of MS Outlook 2010
Like Word, PowerPoint, and Excel, it now has come as a new Avatar. Up-gradation has taken place in the domain of the UI of email conversations. It allows a user a greater visual view of sent and incoming emails.
New Features of Sharepoint 2010
Sharepoint has been modified and upgraded. Users can tag authors of documents and share documents and files more easily.
The Last Word
The new versions of MS now stand test. Its browser versions successfully tested on all major browsers. The numbers of Office editions from eight to five have been streamlined.
It is now available in the following three ways:
Windows Live, where consumers will have access to Office Web applications at no cost
On-premises versions 
Microsoft Online Services 
MS Office 2010 is very easy to use both the desktop and browser versions of products interchangeably. One can avail the facility of backstage view and reap the benefit of consolidated document management. It is a secured system and users can also, at the same time, get the option for customization.