What is Mediclaim Insurance Policy in India? Explain the Types of Mediclaim Policies Available in India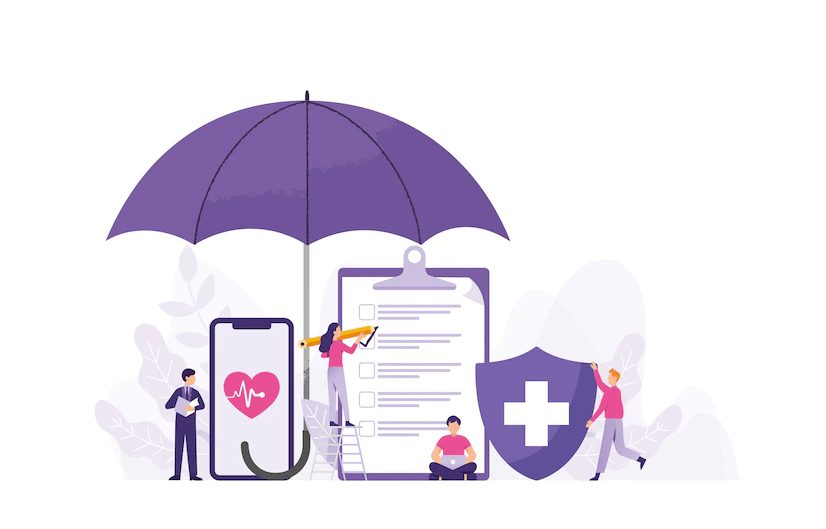 India has one of the highest per-capita personal health spending rates worldwide. In addition to having a shallow insurance penetration, most people are still unaware of the different medical insurance plans available to deal with monetary emergencies brought on by illnesses or accidents.
Thank you for reading this post, don't forget to subscribe!
Unexpected medical crises might occur, and if you don't have health insurance, you should prepare yourself to pay a substantial hospital bill. However, many people disregard the need for a medical insurance policy and choose not to protect their families and themselves from escalating medical expenditures.
What is Mediclaim Insurance Policy?
A mediclaim insurance policy is an insurance plan specifically made to cover your medical costs in case of a medical emergency, such as a sickness or accident requiring hospitalization. In other words, mediclaim insurance coverage acts as a lifesaver if you end up in the hospital due to an injury or illness.
Mediclaim covers nursing, lodging, and treatment costs up to the coverage level you decide upon when acquiring the policy. It also reimburses you for your actual medical expenses. Hence, purchasing a medical insurance plan from one of the best health insurance companies is a brilliant idea if you want to protect your family and ensure financial stability.
Features of Mediclaim Policy
People who have sedentary lifestyles run a significant risk of contracting several ailments. Medical insurance coverage can enable you to access cash when you most need it. These days, a lot of people choose to purchase a mediclaim insurance policy because of its features such as:
With mediclaim, the insured can have the benefit of cashless facilities at network hospitals
Both individuals and families can use Mediclaim.
It offers tax advantages on the yearly premium.
Difference between Health Insurance and Mediclaim
Mediclaim covers only hospitalization expenditures. Thus you may only make a claim when you're hospitalized. Health insurance provides comprehensive coverage that goes beyond just covering hospital costs. For instance, annual health checks, daily hospital payments, out-patient costs, and complementary therapies like AYUSH.
With Mediclaim, there are no add-on coverages. In health insurance, many optional coverages are available, including maternity Benefits, infertility cover, and critical illness coverage, among others. Moreover, the Mediclaim policy is inflexible, whereas health insurance plans can be tailored according to the insured's (policy buyer's) needs.
Inclusions in Mediclaim Policy
Every insurer has a different set of features for their mediclaim policies. However, in general, insurance companies cover the following costs:
Hospital fees:
It covers costs for oxygen cylinders, blood, expenses for organ donors, room fees, organ donations, diagnostics, etc.
Daycare treatment:
It refers to medical care that doesn't involve hospitalization and releases the patient in less than a day.
Hospital stay:
The cost of a bed might be several thousand rupees if you are admitted to a hospital. A Mediclaim policy covers the cost of paying for private rooms, wards, or ICUs.
Consultation costs/doctor's fees:
Mediclaim insurance also covers the costs of seeing a specialist or a doctor's consultation.
Exclusions
Despite how thorough a Mediclaim coverage may be, the policy may not cover some aspects of treatment. Standard exclusions include the following:
Following the expiration of the waiting period, pre-existing conditions are covered.
Plastic and cosmetic procedures
External devices like contact lenses or hearing aids.
Types of Mediclaim Policies in India
Here is a list of the many kinds of medical insurance plans available in India and their advantages to help you choose the best medical insurance plan.
1) Individual Mediclam Insurance Policy
An individual health plan provides coverage on an individual basis. However, an additional premium is required to join more members, such as partners, kids, parents, etc. The premium is calculated per the person's age, medical history, and insurance amount. In individual plans, a claim made by one insured member has no bearing on the other insured member's sum insured.
2) Family Floater Mediclaim Insurance Plan
This plan covers all family members at a single premium, including the spouse, kids, parents, and other dependents. The premium is determined based on the age of the oldest family member. The main difference between a floater and an individual plan is that in a family floater, all family members will be covered under a single sum assured.
3) Critical Illness Mediclaim Insurance Policy
Critical illness coverage will cover terminal illnesses, including cancer, stroke, kidney failure, paralysis, etc. The total amount covered is paid in one lump sum that can be used to pay for all medical expenses. Therefore, ensure that you choose the best critical illness policy from the best Indian health insurance company so that it benefits you the maximum.
4) Senior Citizen Mediclaim Insurance Plan
This plan is intended for anyone over the age of 60. To ensure that your elderly parents have enough medical coverage after retirement, purchasing a senior citizen plan for them is preferable. The comprehensive coverage benefits of the plan entail higher premiums, but this type of policy is the best mediclaim policy if you or your family member have any critical illness.
5) Group Mediclaim Insurance Policy
Employers or businesses typically provide their employees with group health insurance. It is done to add the advantages of a cashless hospital stay or a reimbursement on hospitalization costs to their compensation. The medical insurance policy features are also not very extensive, and the coverage is only provided for a small amount of insurance.
6) Overseas Mediclaim Policy
With this kind of mediclaim, you can submit claims for hospitalization costs incurred while travelling abroad.
7) Low-Cost Mediclaim Policy
This policy is an option for people who want a smaller sum insured. Additionally, these policies support the socially disadvantaged. Employers in small and medium-sized businesses typically get this insurance to provide affordable coverage for their workers.
The Bottom Line
Given the surge in the price of healthcare services, a healthcare policy is the best option. To match your needs, various medical insurance plans are available. However, you must comprehend the many Indian health insurance plan options to choose the best mediclaim policy for yourself and your family members.