How Good is Lora Radio Technology?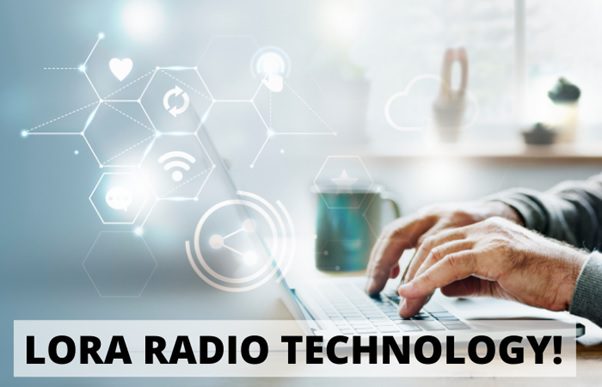 The internet enables people to tackle routine tasks, communicate with others and provide remote services. But, very few people are aware of the fact that internet technologies are also designed for devices to communicate amongst themselves. LoRa is one of them. It allows electronic devices to interact with one another without human intervention. Interesting, isn't it?
Thank you for reading this post, don't forget to subscribe!
Let us explore more about LoRa Radio Technologies and their uses.
What is LoRa?
LoRa devices and networks enable smart IoT applications that help troubleshoot the challenges our planet faces, such as natural resource reduction, energy management, infrastructure efficiency, pollution control, and disaster prevention.
LoRa, or long-range, is a spread spectrum modulation technique derived from CSS or Chirp Spread Spectrum technology. LoRa is a long-range, low-power wireless communication protocol that has become one of the de-facto wireless low-power protocols of the IoT.
LoRa devices have garnered several use cases for smart homes, buildings, cities, communities, agriculture, metering, supply chain, logistics, and more. With millions of devices connected to networks in more than 100 countries, a smarter planet is what LoRa creates.
What is LoRa Radio Technology?
As a radio signal modulation technology, LoRa enables data exchange in IoT networks and becomes a foundation for private, public, and hybrid networks. A LoRa network provides broader coverage than cellular networks, where signals can travel up to 15 kilometers while consuming less energy. A LoRa network requires a central server, a base station (gateway), and endpoint devices to function properly.
The Endpoint devices observe metering equipment and provide telemetry. The Base stations accumulate data from endpoint devices and transfer them to the central server. The central server, named LoRaWAN Network Server (LNS), processes and stocks up the data obtained, and it handles the base station and endpoint device operation.
LoRa uses radio frequencies on the sub-gigahertz band. They are –
North America and Australia: 915 MHz
Asia: 923 MHz
Europe: 433 MHz, 868 MHz
These frequencies are license-free in most countries. Hence, all you require is the equipment to establish a LoRa network. The server gets connected with the LoRa gateway via an IP channel. The LoRa gateway communicates with endpoint devices through radio waves with spread-spectrum modulation. Two-way communication is secured amidst the endpoint devices and the gateway. One gateway can obtain data from numerous endpoint devices.
How is this LoRa technology used?
The LoRa protocol has multiple implementations in numerous fields. The technology allows the automation of monitoring, management, and control systems, simplifying their functioning. Here are a few ways LoRa technology is put to use –
Utility Consumption Metering
Smart meters collect meter readings automatically and relay them to electricity, water, heat, and gas suppliers.
Leak Detectors
These devices detect water and gas leaks and keep the infrastructure administrators alert and attentive about them.
Street Lighting
Smart lighting systems are regulated over IoT networks. With LoRa, operators can switch the luminaires on or off, modify their brightness, and observe the status of each device.
Smart Parking Lots
LoRa sensors are integrated with the parking lot machinery to identify vacant parking points and inform the system about them. The system draws a parking lot map shown on the screen at the parking lot entrance based on the information.
Vaccine Cold Chain Monitoring
LoRaWAN sensors, when employed, ensure vaccines are kept at appropriate temperatures during transit.
Dementia Patients
With the integration of LoRa with wristband sensors, fall detection and medication tracking can be carried out.
Animal Conservation
Endangered species such as Amur Leopards and Black Rhinos can be tracked with the use of tracking sensors.
Food Safety
Temperature monitoring with the help of sensors ensures food quality maintenance.
Water Conservation
Identification and faster repair of leaks in the water network.
Smart Waste Bins
Waste bin level alerts, when sent to the staff, optimize the pickup waste schedule.
Airport Tracking
GPS-free tracking monitors personnel, vehicles, and luggage.
Smart Bikes
Bike trackers track bikes in dense buildings and remote areas.
Cattle Health
Cattle health, disease detection, and calves' delivery time forecasts can be monitored.
Efficient Workspaces
Temperature, room occupancy, and energy usage can be monitored in the workspaces to make them more efficient.
Monitoring of Environmental Conditions
These devices gather data about water and air pollution regularly and share reports with the system administrator.
Agriculture
Farmers employ wireless sensors for real-time monitoring of the soil's moisture level and chemical composition.
LoRaWAN Data Transfer Protocol
LoRa denotes how radio signals are used on a material level, and LoRaWAN is a data transfer protocol. It results in the high permeability of radio waves, allowing the interaction among endpoint devices and the base station, signal frequency, power management, and data transfer speed. LoRa is similar to the human voice, and LoRaWAN is akin to speech.
LoRaWAN is employed in low-power wide-area networks, where signals can travel as far as 15 kilometers in line-of-sight conditions. It enables devices to share data even from remote areas, such as built-up or underground areas.
Key Features of LoRa
Long Range
LoRa connects devices that are 30 miles apart in dense urban or deep indoor environments and rural areas.
Secure
The system ensures mutual authentication, end-to-end encryption, confidentiality, and integrity protection.
Standardized
LoRa provides device interoperability and availability of LoRaWAN networks worldwide for quick deployment of IoT applications.
Low Power
It needs minimal energy, has a battery life of 10 years, and minimizes battery replacement costs.
Mobile
It supports communication with devices without strain on power consumption.
High Capacity
LoRa carries millions of messages per base station and meets the need of public network operators serving large markets.
Geolocation
Allows GPS-free tracking applications, providing unparalleled low power advantages unsullied by other technologies
Low Cost
Decreases infrastructure financing, battery replacement cost, and eventually operating expenditures.
Why LoRa?
Unlike other disruptive technologies that will slowly gain global adoption and recognition, LoRa devices are already moving towards the future across the globe. With numerous use cases and thousands of devices deployed on every inhabited continent, LoRa understands the Internet of Things (IoT) potential. According to an analyst firm, ABI Research, LoRa will be the preeminent non-cellular low-power wide-area (LPWA) network technology by 2026. It will account for more than half of all non-cellular LPWA connections.
Simplified Go-To-Market
LoRa devices allow innovators to overcome the age-old hurdles that come with originating an IoT solution. It is an all-inclusive ecosystem supporting LoRa devices, offering end-to-end integration.
Filling The Technology Gap
LoRa has transformed IoT by facilitating data communication over a long range with the use of less power. LoRa networks fill the technology gap of Cellular, Wi-Fi, Bluetooth Low Energy networks that demand high power or high bandwidth, have limited range, or cannot reach a deep indoor environment.
Bridging The 5G Gap
IoT networks with LoRa serve particular requirements where devices are battery-operated and lasting for extended periods. Networks integrated with LoRa have a communication range reaching more than 5G. 5G is optimal for ultra-low latency applications such as video calls. But networks based on LoRa are functional in asset tracking, water and gas metering, and many more applications where the ability to penetrate physical structures is required.
Multi-RAN Deployment
The LoRa networks and devices are highly secure for indoor or outdoor applications, installed in private, public, or hybrid networks. Combining these Wi-Fi and Cellular benefits, the LoRa devices and networks offer an efficient, flexible, and economic connectivity solution.
Flexible Network Deployment Options
The network deployment model for LoRa devices is flexible. As an open platform operating on an unlicensed band, it accommodates several business models. Several innovative network deployment models have emerged, such as those rewarding gateway installations with blockchain or cryptocurrency. Besides, customers may prefer to deploy a proprietary network based on LoRa.
Rapidly Scaling Ecosystem
The LoRa ecosystem includes a comprehensive collection of network operators, software designers, service providers, hardware manufacturers, and industry associations that play a crucial role in enabling networks, devices, and applications.
IoT solutions leverage existing cellular networks for extended range connectivity. The advantage includes an established network with quickly available development hardware and distinct protocols and interfaces. Unfortunately, the disadvantages of using cellular networks exceed the benefits. For example, using cellular networks can be expensive. The cellular solutions cannot handle complex radio environments. So, instead of focusing on existing cellular technologies, the focus is on introducing alternative long-range solutions.
Final Word
With increasing IoT vertical applications, LoRa devices and the LoRaWAN protocol create business efficiencies and improve lives worldwide. LoRa devices have remodeled the Internet of Things by enabling data communication over a long range while using less power. LoRa is flexible for indoor and rural use cases in smart cities, smart agriculture, industrial IoT, smart environment, smart utilities, smart homes and buildings, metering, and smart supply chain and logistics.