7 Easy Steps to Choose a Loan for Two-Wheeler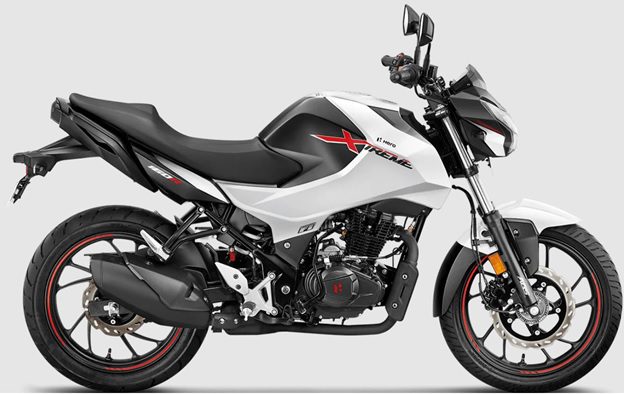 The two-wheeler market in India is witnessing surging demand in the wake of the pandemic. The reasons are simple. Everyone wants a private mode of commute to avoid exposure to the virus in public transport and is careful about spending money. Hence, bikes and scooters are emerging as the best bets for the same. Plus, it is super easy to navigate the heavily congested and often narrow lanes in this country, when you have a two-wheeler. You can go anywhere, anytime, without a worry. Moreover, the presence of multiple financial institutions has made it hassle-free to avail a loan for two wheeler, so you do not have to dip into your hard-earned savings or borrow from a friend.
Thank you for reading this post, don't forget to subscribe!
These loans are collateral-free advances that require applicants to fulfil only a handful of eligibility and document criteria. So, here is a step-by-step guide to help you avail the right two-wheeler loan.
Step 1: Check interest rates and other charges
Although competitive, interest rates and charges levied by different lenders can vary remarkably, resulting in a significant difference in the total loan liability and borrower affordability. The first step in selecting the best loan for two-wheeler is to run a check in the financial market to arrive at the lowest rate of interest.
You must also check other applicable charges, since statement charges, penalty fees, etc. can make a significant difference to your finances. Compare lenders for the best loan offer before proceeding to the next steps.
Step 2: Compare other loan features available in the market
Additional features of the loan contribute equally essentially to the efficiency in the management of finances. You can thus hunt for the best features available in the market to arrive at the most suitable loan option. They can include features like sufficient financing of high value, a high loan to value ratio of up to 95%, minimal documentation, extended tenures of up to 4 years, etc. Check about usda mortgage rates.
Step 3: Determine your repayment capacity
An essential aspect of choosing the best loan offer also includes the determination of your repayment capacity. A high repayment capacity with financial discipline indicates an improved chance of availing the best offer on your two-wheeler loan with scope for negotiation.
When looking for a suitable loan amount, make sure that you meet the minimum monthly income requirement of the selected lender. Also keep the following things in mind.
Your fixed obligation to income ratio, a measure of your total existing liability and capacity to repay, should not be more than 50%.
Your credit utilisation ratio, which indicates the percentage of total income that is blocked in the repayment of existing or any new monthly liability, must not exceed 30%.
You must be meeting your repayment liabilities consistently without any delays.
Your existing loan liabilities must also indicate a balanced mix of secured and unsecured advances.
Once all these aspects are taken care of, you can proceed with the following steps.
Step 4: Assess EMI affordability
You must determine your EMI affordability for the selected loan amount before applying. It essentially serves two purposes –
Helps you plan your repayments.
Allows lenders to assess your suitability for the applied loan amount.
You must choose a loan amount and a tenure that keeps the EMIs within your repayment capacity. To select the right loan amount and tenure for affordable EMI determination, use an EMI calculator. You can adjust the loan amount and tenure entered to change the EMI value and determine accordingly.
Step 5: Check repayment flexibility
To ensure loan suitability, you must also check if sufficient flexibility is available under the provided repayment options. For one, the tenure should be sufficiently extendable. Also, multiple repayment modes should be provided for the ease of borrowers.
Some of the best lenders provide flexible repayment options for easy EMI payment, such as NACH, PDC, ECS, and cash. Further, you must also check if the foreclosure and part-prepayment facility is available or not, along with the charges applicable for such facilities when deciding on a loan for two-wheeler. Also, check mortgage rates.
Step 6: Fulfil eligibility criteria
Make sure that you have determined your eligibility for a two-wheeler loan option from the selected lender by going through the specified criteria. The standard eligibility requirements you might need to fulfil include –
Age above 18 years.
Either a salaried or self-employed individual.
Employment of more than 1 year if salaried, with minimum 6 months of employment with the current organisation.
A minimum business vintage of 1 year in case of self-employed applicants.
You must also keep the required documents handy for streamlined loan application processing. Once all these requirements are fulfilled, you can proceed to apply for a loan for two-wheeler with the selected lender.
Step 7: Check offers and/or negotiate
If an individual exceeds the eligibility requirements laid down by the lender, he/she can also utilise it as leverage for negotiation to obtain favourable terms of borrowing. You can also utilise your time to look for available offers in the market that provide you with the best balance among features, benefits, and affordability.
A loan for a two-wheeler can make it easy for you to bring your favourite bike home, as long as you go about it the right way. Make sure to plan ahead for repayment and optimise your finances accordingly.