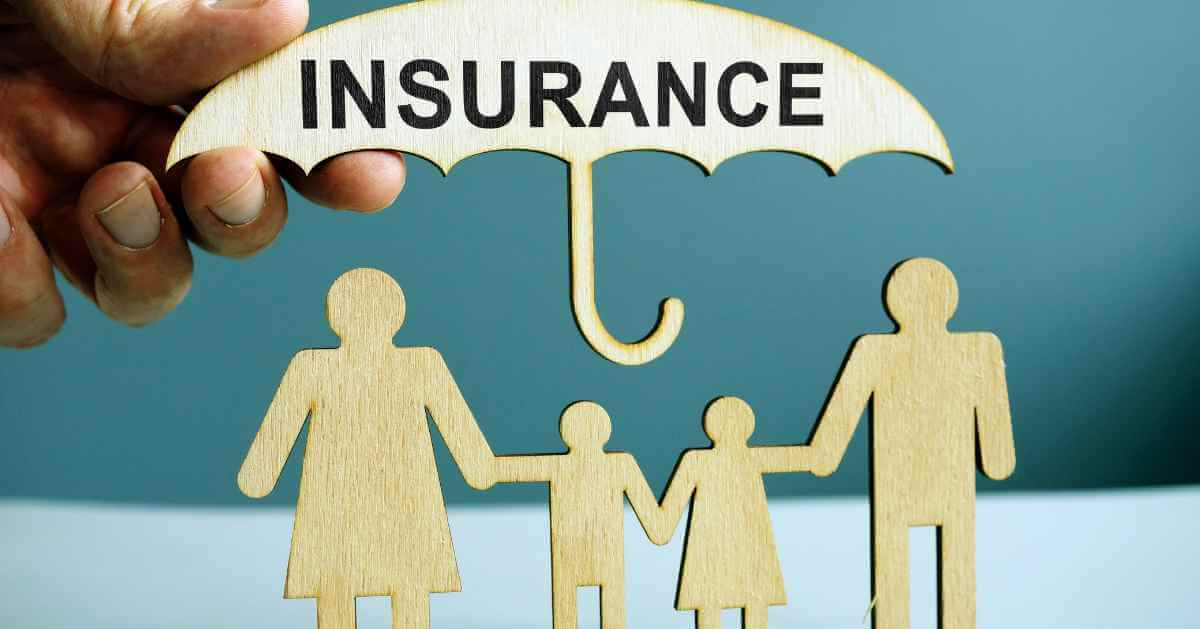 In recent years, life insurance has seen a resurgence in India. As of 2022, is 3.2 percent, and as per the recent Economic Survey for 2022-23, India is on track to be one of the top emerging insurance markets. But the same report highlights some pitfalls, as reported by The Hindu. As per the report, the life cover opted by customers is often not sufficient to support their family in their absence.  The returns from a life insurance plan are given preference over the sum assured. There are many reasons for this, but one is the perception of pure Life Insurance. It is a product that can often be viewed as a luxury rather than a necessity. However, the reality is that life insurance is an essential aspect of financial planning.
Thank you for reading this post, don't forget to subscribe!
But why is it so crucial? Nobody knows how life will turn out, no matter how much money they have. As a result, it is critical to protect the financial security of one's loved ones. Life insurance policies are specifically designed to give financial security to the insured's family in the event of his or her death. Furthermore, it functions as a beneficial investment alternative that assists an individual in achieving various financial goals.
In this blog, we will go through some of the key advantages of having life insurance coverage, as well as discuss how you can choose the right policy for your needs.
Reasons to Buy Life Insurance
There are several reasons why you should consider buying life insurance. 
Choosing the Right Life Insurance Policy
It is critical to evaluate your needs and goals before purchasing a life insurance policy. There are various types of life insurance policies, including term life insurance, whole life insurance, Unit linked insurance plans, and endowment plans. Each type of policy has its own unique features and benefits.
It is also important to consider factors such as the coverage amount, premium, and length of the policy when choosing a life insurance policy. These factors are crucial in determining the best policy for your specific needs and budget.
Coverage:
The coverage amount, also known as the death benefit, is the amount of money that will be paid to your beneficiaries in the event of your death. It's important to consider how much financial support your loved ones will need in the event of your death and choose a coverage amount that will provide them with the necessary financial support. In the case of term plans like Zindagi Plus, offered by Edelweiss Tokio Life Insurance, you can even get a discount on premiums if you opt for a high life cover. Offers like these bring the promise of financial security to more families by making term plans even more affordable.
Policy Premium
The premium is the amount of money you will need to pay to keep the policy in force. Premiums for life insurance can vary depending on the type of policy, the coverage amount, and other factors such as your age, health, and occupation. It's important to compare the premium of different policies and choose one that fits your budget and provides the coverage you need.
Length of Policy
The length of the policy, also known as the term, is the period of time during which the policy is in force. For example, a 10-year term life insurance policy will provide coverage for ten years. Therefore, it's important to consider how long you need coverage and choose a term that will provide the necessary coverage for your loved ones.
Policy Riders
Many insurance companies also offer riders, which are additional options that can be added to a policy to provide additional coverage. Some common riders include Waiver of Premium, Accidental Death Benefit, and Critical Illness, among others. It's important to remember that riders come with an additional cost and can increase the premium of the policy. However, they can provide added protection and peace of mind for policyholders. Therefore, it's important to carefully review the riders available and consider your specific needs and goals before purchasing any of them. Reviewing the policy regularly and making changes per your changing needs and goals is also recommended.
Conclusion
In conclusion, life insurance is not a luxury but a necessity. It can provide for your family, pay off debts, cover final expenses, and even provide you with the benefits of investment and life insurance in one package (in the case of ULIP Plans). It is important to consider your specific needs and goals when choosing a life insurance policy, but overall, it is a valuable financial tool that can provide peace of mind for you and your loved ones. 
You can start by exploring life insurance plans by Edelweiss Tokio Life Insurance. Among their many life insurance offerings are comprehensive term plans like Zindagi Plus and feature-rich ULIPs like Wealth Secure+ that can be a valuable addition to any portfolio. If you haven't yet it is important to start thinking about your life insurance needs and take the necessary steps now. It will ensure that you and your loved ones are protected in the event of the unexpected. Don't delay; get your life insurance today.