How to keep employees engaged while working remotely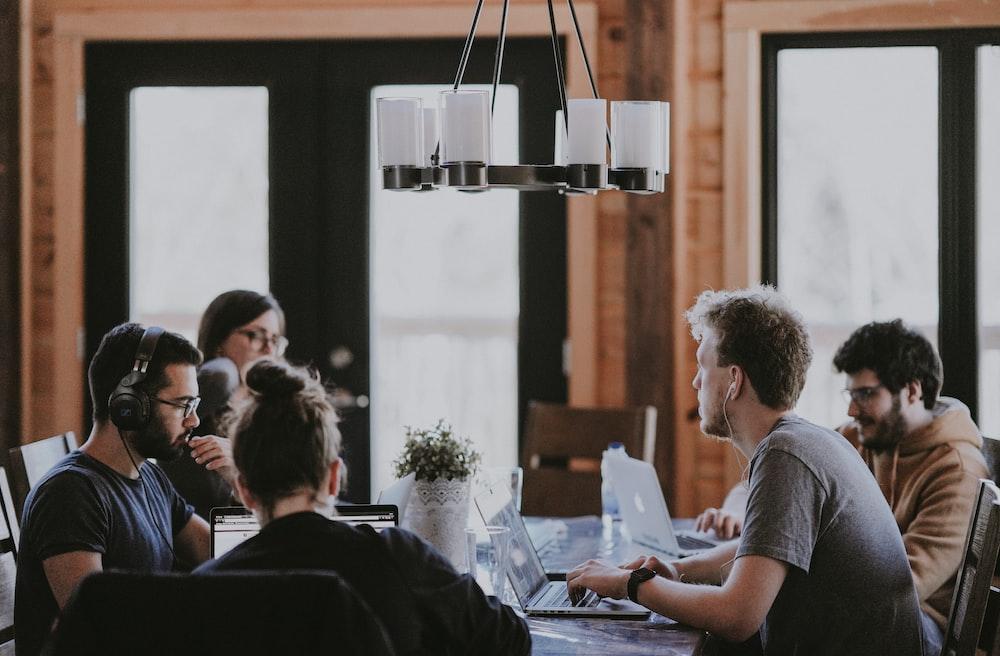 Remote work has been on the rise and is here to pass the test of time. According to a 2022 Gallup survey, the risk of burnout and decreased engagement is the price paid for not meeting employees work location preferences, and eight in ten remote-capable workers performed their job off-site. This makes using the best remote employee engagement strategies crucial in order to overcome potential struggles in communication that can result due to distance.
Thank you for reading this post, don't forget to subscribe!
For many employees, remote work is a blessing, and increasingly more expect flexibility in this regard. Assuming you can employ this strategy, one of the most challenging aspects of managing a remote team becomes improving employee engagement. This calls for active work and efforts as it's crucial for the staff's job satisfaction, being linked to productivity and retention.
Read on to discover how thriving companies foster a sense of community among employees working off-site and how they ensure communication is efficient and not hampered by distance.
Use proper employee communication apps
How can a business succeed when communication doesn't run smoothly? If your employees are still relying on email or other outdated platforms, you're tying one hand behind your back.
By using an employee communication app, you ensure you keep your staff in the loop and instantly updated and notified on whatever is happening. Besides facilitation, it provides value for the IT and HR teams, too, improving the overall business performance. For instance, it uses an algorithm that analyses the relevance of a message to an employee to display relevant content. Plus, they encourage employees to participate in conversations or be supportive through emojis and likes and gain better insights by making it easy to speak their minds through polls and surveys. Afraid the message won't reach anyone? By sending an instant notification, the information is immediately delivered to your employees.
At the same time, the popularity of dynamic content is on the rise. It has the power to grab user attention, deliver messages more effectively, and make information easier to retain, presenting consumers with data that is more relevant to them. It also means personalization, which in the corporate world, is crucial. If it's a known fact that there's a growing need for more personalized experiences, services, and products to satisfy customer needs, your staff, too, can benefit from adopting a new and more employee-oriented perspective. Businesses worldwide are discovering the myriad advantages of digital signage and using these solutions to boost employee engagement.
Keep the lines of communication open
Many remote teams rely on video calls and web conferencing platforms to maintain regular communication. When the team is working, being able to ask simple questions without relying on e-mails means the team's work is more time-efficient and productive. A video or voice conference call goes a long way toward improving team collaboration. If you want to take your game to the next level, organize non-work-related chats and encourage communication there. Your employees will feel more connected, and by using the proper platforms, you make it easy for them to speak their minds.
Additionally, you have to pay attention if your employees work in different time zones and are unavailable at the same time. It's impossible to expect them to be available 24/7 to catch up with their colleagues, but knowing that they can rely on digital tools to stay in touch will minimize the impact of distance.
Add some fun to work
Have you considered lately how your company can increase retention and boost engagement by being more fun? In the corporate world, businesses are shifting their focus from non-game activities to increased gamification. This process refers to including gaming elements and building game training that is educational and social, making the company feel progressive and reflecting today's employee behavior.
The advantages are not to be neglected, especially if you incorporate this into the training process. Visuals and infographics, for instance, make learning engaging and fun and improve information retention. Gamification increases an employee's willingness to learn in a more interactive and enjoyable way. A big issue with learning is directing 100% of the focus on the content, but gamification helps process information better.
Offer diversified working options
Everyone has different preferences regarding the working location, and as stated above, employees are increasingly looking for remote flexibility. Not every job permits this, but when it's feasible, the HR team should create workplace policies that meet these needs without sacrificing company goals and operations.
You have to plan for the future, and making the right decisions today will pay off. Employee work experiences and preferences are changing, and only by understanding them can you maximize your staff's potential. Examine what your business needs and its current state of remote work, and consider your employees' opinions to create a success-oriented strategy and take a participative approach.
Monitor and distribute workloads equally
Managers from all walks of life agree that over-stretching their employees and giving them workloads beyond their capacity is counterproductive. To monitor their productivity, task management tools and time trackers ensure no one is biting off more than they can chew. Plus, assigning employees to send reports with their current situation to determine which tasks go to which employee on the spot is another way to ensure everyone works at full capacity.
When managing remotely, it can feel challenging to ensure that no one is overworking themselves, but with precaution and a sound strategy in place, you can achieve the perfect workload distribution.
Last words
Assuming you have already embraced the hybrid or remote work model, your distance employees may worry that they won't have opportunities to develop anymore, or may have difficulty imagining what growth can look like. In fact, a new study by Amazon reveals that 89% of employees surveyed are willing to work on their skills in 2023, and that only one-quarter of Gen Y and Z employees are eager to keep their job despite lacking skill-building opportunities. This calls for taking the proper measures to ensure that your employees are satisfied with their development opportunities and creating a framework to ensure their growth is monitored and assessed.