Insider threat risk assessments: What you should know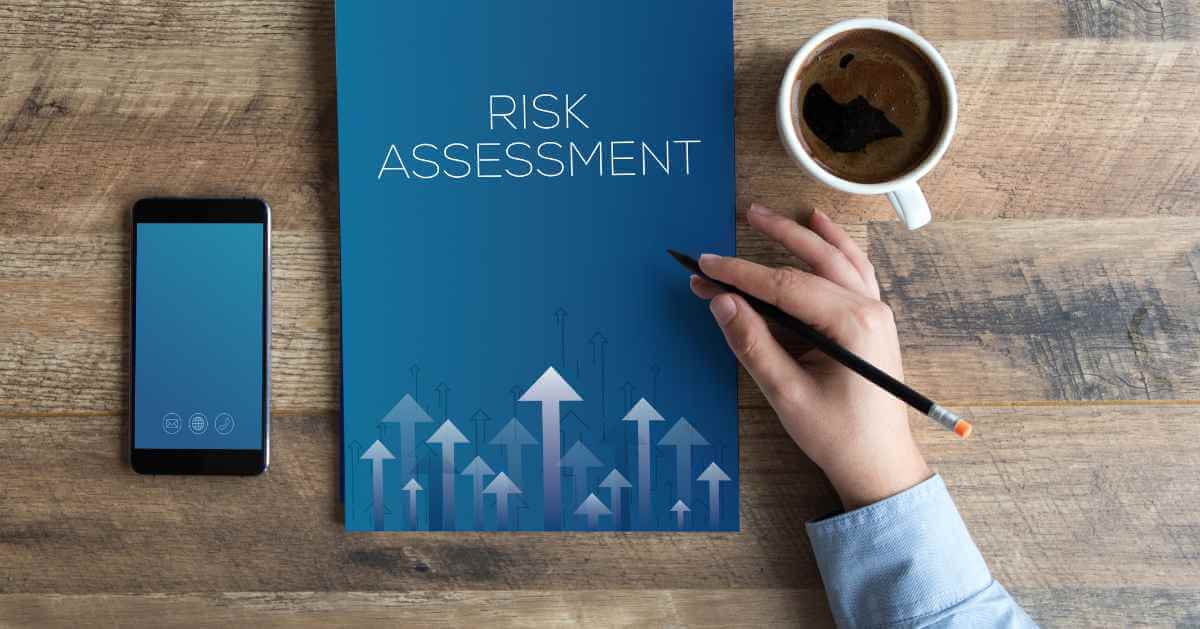 Insider threats are a significant concern in the present day when firms increasingly depend on technology to store and handle confidential material. Staff, consultants, or other insiders with access to an organization's assets, data, or resources might create an insider threat.
Thank you for reading this post, don't forget to subscribe!
These employees may misuse their access credentials deliberately or accidentally to fetch, delete, or steal data, leading to substantial financial and social consequences for the business. Insider threat risk assessments are compelling standards for identifying, assessing, and minimizing the threats posed by insider threats. This article is about the requirements of insider threat risk assessments and what you should know.
What is an insider threat risk assessment?
A threat assessment for insiders is the method of collecting and interpreting data about an individual of interest who has a purpose, goal, plan, or capability of causing damage to a business or people.
In other words, the approach of identifying and evaluating the threats related to insider threats in a business is referred to as an insider threat risk assessment. A risk assessment investigates the threat and potential consequence of an insider security incident, identifies vulnerabilities and shortcomings in the firm's security actions, and designs risk remedying steps.
Many steps are typically involved in the method of risk evaluation, such as:
Identifying the assets: The first stage in a risk assessment is identifying the assets that are key to the organization's operations. Data, copyrighted material, financial means, basic infrastructure, and employees are some of the assets.
Identifying the threats: The next phase involves determining potential insider risks to the company's assets. Malicious actors, accidental oversights or mistakes, or external users using insider access are some of these threats.
Assessing the risks: The third stage is to analyze each recognized insider threat's potential and expected implications. This stage entails assessing the effectiveness of current security protocols as well as analyzing the flaws and vulnerabilities in the organization's security measures.
Developing mitigation strategies: The third phase is to devise tactics for mitigating the risk posed by insider threats. Installing control systems, improving employee education and awareness, and developing incident response plans are some of the strategies you can use.
Why is assessing the risk of insider threats important?
Organizations must conduct insider threat risk assessments for numerous reasons. First, they assist companies in discovering and evaluating the dangers associated with insider threats, enabling them to establish robust cybersecurity policies to protect their resources.
Second, risk assessments help companies achieve data security and privacy compliance standards. For instance, the EU General Data Protection Regulation (GDPR) forces organizations to implement proper safeguards to avoid unauthorized access, leakage, or deletion of private information. Finally, risk assessments help companies demonstrate proper checks and robust governance practices to their clients, strengthening their credibility and legitimacy.
Examples of insider threat incidents
Virtually any sensitive form of enterprise data can be impacted by insider threats. Numerous high-profile insider threat incidents have happened in recent years, emphasizing the requirement for companies to handle insider threats earnestly. Here are a few instances:
Edward Snowden: In 2013, Edward Snowden, an ex-contractor for the US National Security Agency (NSA), circulated classified data to the press, disclosing the agency's supervision actions. Snowden's steps had far-reaching impacts on US national security and international ties.
Anthem breach: In 2015, Anthem, a US health insurance firm, encountered a data breach that disclosed the private data of 78.8 million people. The breach was induced by a phishing email sent to an Anthem worker, who unwittingly gave the attackers entry to the organization's systems.
Apple data theft: Xiaolang Zhang, a former Apple engineer, has pleaded guilty to stealing sensitive corporate secrets from Apple. He notified his boss that he was quitting Apple to join Guangzhou Xiaopeng Motors Technology, a Chinese electric vehicle manufacturer called XPeng. Apple found that Zhang had downloaded and sent approximately 24GB of "highly sensitive" material linked to Apple's automobile program to his wife's laptop via AirDrop.
What you should know about insider threat risk assessments?
There are a few factors a company should know before conducting an insider threat risk assessment to guarantee the procedure is effective:
Insider threat risk assessments need involvement and cooperation from a wide range of stakeholders, including IT security experts, human resources staff, legal personnel, and corporate executives. Make sure every one of the stakeholders is part of the process and knows what their duties are.
A rigorous security method is needed to limit the risks connected with insider threats. Technical controls, such as password protection and monitoring services, must be part of the program, as well as procedures and regulations for staff education and awareness, incident response, and data protection.
Insider threat risk assessments should not be considered a one-time activity, instead seeing them as a constant process that entails establishing a culture of security within the firm. This means improving staff security awareness and practice guidelines, facilitating the disclosure of security events, and assuring that security is a primary concern in all of the company's departments.
Security controls should be assessed and upgraded periodically to keep up with evolving risks and vulnerabilities. Frequent testing and auditing of security controls can help find vulnerabilities and holes in the firm's overall security.
Conclusion
Risk assessments for insider threats are critical to any company's core security program. Businesses may safeguard their assets and reputations while also exhibiting their adherence to outstanding governance strategies by recognizing and decreasing the risks associated with insider threats. Organizations need to contain all pertinent stakeholders, execute routine assessments, enforce a full security strategy, design a culture of security, and continually review and update security procedures to ensure the effectiveness of a risk assessment.