5 Questions To Ask When Choosing An Internet Provider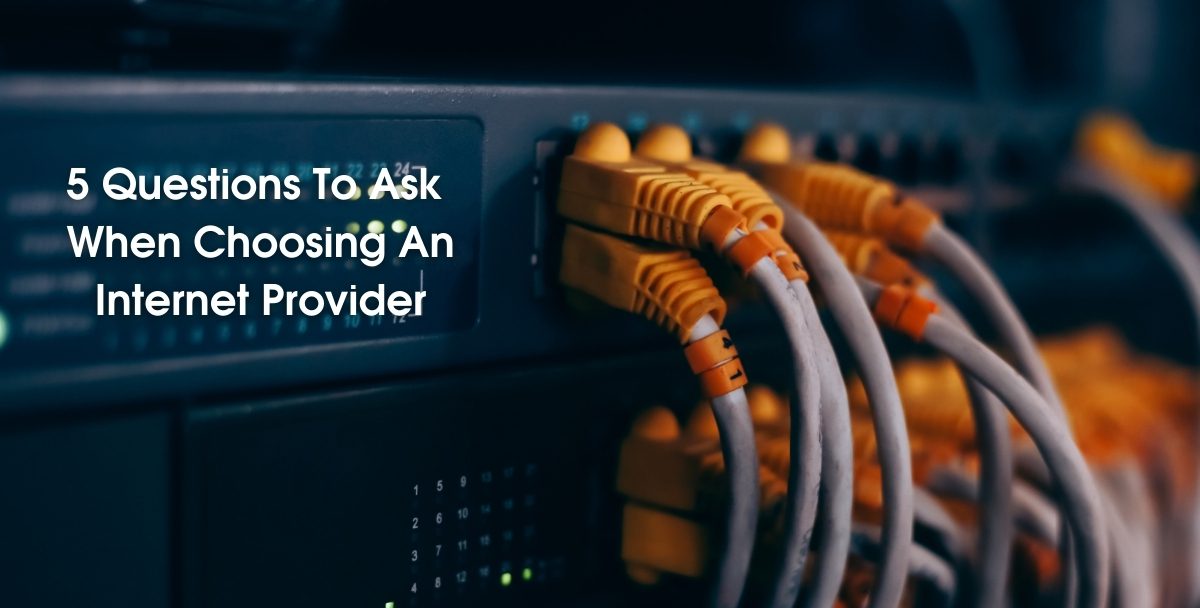 Are you searching for a new internet provider? We know no one likes hopping around for a new internet provider, but asking the right questions before signing up is the only way to ensure you get the best internet for your family. To help you with this process we've rounded up our top five questions to ask when choosing your next internet provider – whether that be Earthlink, Verizon, AT&T, Frontier Internet, or any other one. As long as you ask the right questions, do your research and are happy with your new internet provider's terms; you'll only have to do this process once.
Thank you for reading this post, don't forget to subscribe!
What Deals Or Promotions Do You Have Running Right Now?
It's always a good idea to ask! If you're hoping to score a better deal, it helps to do your homework first and see what they're currently offering. Internet providers often give special deals to new customers like bundled services at a discount, gift cards, streaming services and devices. The worst they can say is none, so don't be shy and just ask.
What Internet Speeds Do You Offer?
Let your potential new internet provider tell you what internet speeds are available at your address. This way you can make the decision for yourself on how much speed you need rather than them either selling you an internet plan that's way more or way less than you need. If you're not sure what internet speeds you need, they can walk you through it, but it's always best to go in knowledgeable. Things like the number of devices you'll have connected and what you'll be doing online factor into what speeds you'll need.
Is There A Contract?
Before you sign up, ask if there will be a contract and if so how long will it be. Some internet providers will force you into a contract to sign up for their service and others will offer special incentives to sign on the dotted line. Some incentives include waived installation fees or lower monthly rates for the duration of the contract.
You'll have to decide if signing a contract is right for you. Whether you don't want to be tied to a contact, think you're moving soon or worried you may not like the service are all things that need to be considered.  If you think you can't or don't think you'll want to keep service, it will be very costly to back out to an upwards of hundreds of dollars.
What Additional Fees Can I Expect?
While you're scheduling your installation date, politely ask what additional fees you can expect on your monthly bill. You don't want to be caught off guard when your first bill arrives.  Your new internet provider should tell you if your installation is free or if you can expect a one-time fee if a technician comes out to get you set up for your new service.  Some internet providers will also charge monthly equipment fees and overage charges if you go over your monthly data allotment.
Who Will Install The Equipment?
Sometimes you will have the option for a technician come to your home to install your equipment or the option to install your equipment yourself. People usually opt for the self-install option because they want to get out of the installation fee, but some internet providers do not have that option. If you're signing up for new service where there's never been fiber or cable at your address, expect to have an installation fee. If you're really trying to minimize your initial costs, just ask them to waive your installation fee and you might get lucky.