How Your Business Can Benefit from the IoT (Internet of Things)
Market analysts and executives from virtually every industry discuss how IoT is helping to change and revolutionize the world. In most cases, the conversations revolve around bigger businesses. While this is true, almost 47% of all employees in the United States are employed by a small company. These are vital businesses, but they often have limited resources. The IoT can help them, too, but the implementation is going to look a little different.
Keep reading to learn more about the IoT and how it can help small businesses. It may also be beneficial to seek help from Particle with the process of implementing this new technology.
Benefits of IoT
There are many industry professionals who will quickly let business owners know how beneficial IoT can be. While this may be true, there are many businesses that do not have the capabilities to experience all that IoT offers, mainly because of the cost related to implementing it. Even though this is the case, all small businesses have something to gain from this technology.
What IoT can do will vary based on the business type and resources available. For a small business, it is possible to sort the advantages into two primary categories -; cost-effectiveness and efficiency. Here are several specifics within these two divisions.
The right IoT devices can help to simplify and to streamline multiple work processes and be effective at increasing levels of efficiency. There are some administrative tasks, such as scheduling, that are well-known for taking a lot of time. If a business can automate these, it will help them remain productive. It is possible for virtual assistants, such as Alexa and Google Assistant to handle these duties, which will allow employees to stay focused on concerns that are more pressing.
If a small business operates in the moving of packaged goods, it is necessary that their warehouse has a superior organization in place. There are some IoT devices, such as RFID tags that will help with this. These are tiny sensors that allow employees to not only find but also track goods through the logistics chain.
Generally speaking, modern IoT devices will help to make things more accessible. This improved accessibility is going to result in higher productivity levels for businesses.
Another main advantage offered by IoT for small businesses is how cost-effective it is. There are IoT versions of workplace equipment that may result in significant cost reductions. Even seemingly boring and mundane items, such as a smart thermostat, will provide some savings. This is because it helps to reduce the use of energy while providing all types of real-time monitoring and adjustment tools.
One of the most popular applications for IoT in the business world is predictive maintenance. With this, businesses can predict equipment malfunctions before they become more serious issues. When machines are monitored using IoT sensors, they are able to perform maintenance and prevent serious breakdowns. This is a practice that will help companies avoid the need for more costly repairs and expensive downtime.
Implementing IoT in the Small Business Environment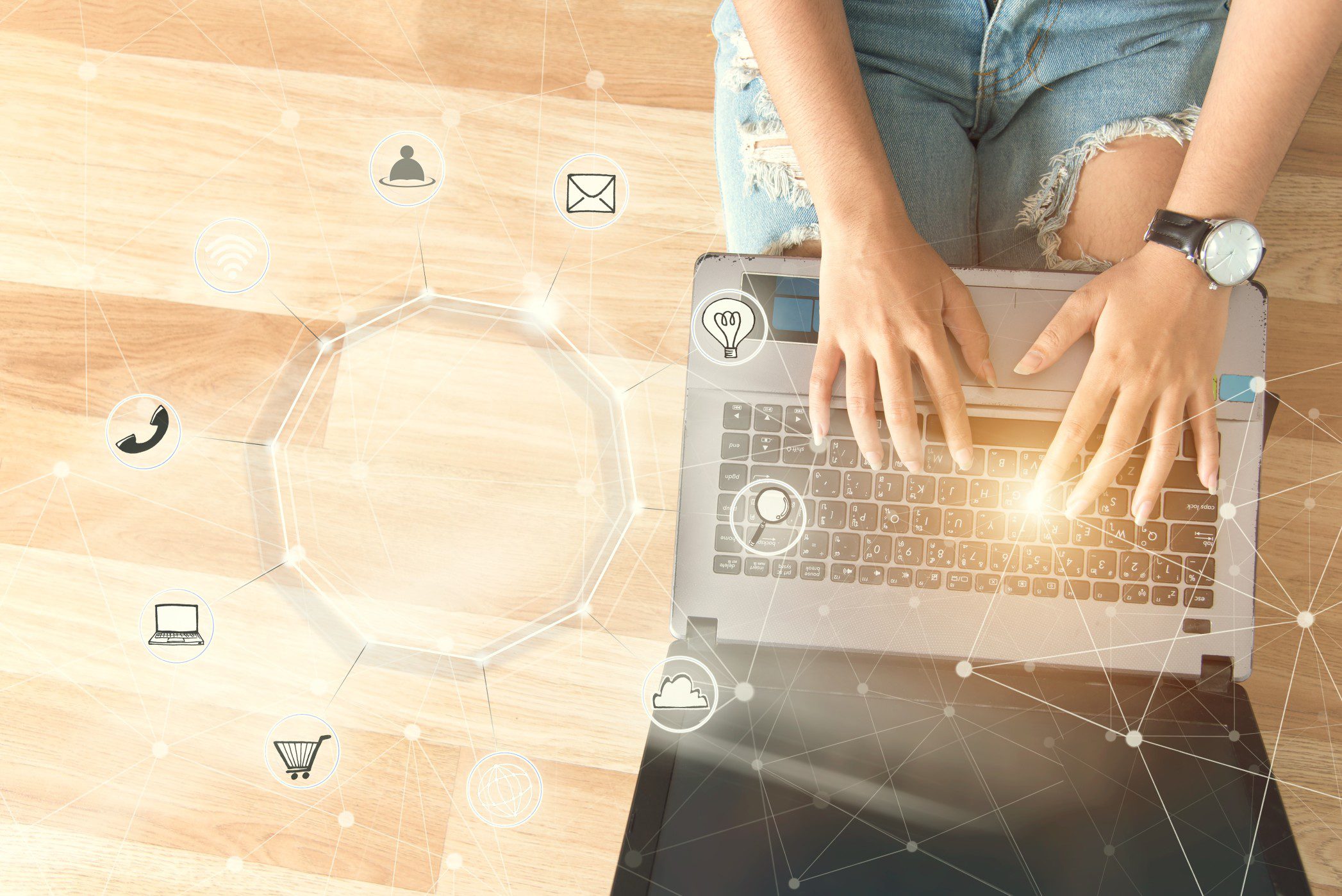 With IoT tech, small businesses gain many of the same advantages that bigger businesses already enjoy. This does not mean that it can be adopted on the same scale or rate, though. While IoT can be used to help reduce costs, there are some business owners who are worried about the upfront expense of purchasing and then installing the devices.
Companies that have a larger budget will still have an advantage here. While this is true, small businesses can also integrate IoT into their business without having to take any type of serious financial risk. However, with careful planning and equally careful implementation, it is possible for small businesses to experience all the benefits that IoT offers.
Getting to Know Immediate Needs
When considering adopting IoT, a small business needs to consider what its immediate needs are. For example, any type of investment made by a small company is usually time-sensitive, which includes purchases for IoT. With this in mind, a small business owner needs to find the areas that will provide the fastest turnaround with the implementation of IoT.
If a small business has noticed inefficiencies throughout the supply chain, it should focus on implementing devices to help with this, such as RFID tags. Also, if utilities are considered a huge expense for businesses, devices, such as smart thermostats and smart lights will be beneficial. The areas that require the most improvement will usually line up with the fastest ROI.
Begin Small
With all the promises made by IoT, it is tempting to put it into use, right away, immediately. While this type of broader adoption may be a possibility for a larger company, it is not the case for smaller businesses. A small business needs to add more IoT devices slowly, as they start to see returns from the others that are already in place.
While implementing more IoT devices can lead to additional savings, small businesses cannot afford to take on too big of an investment. Using the gradual approach will be much more economical and it will help the company and employees adjust to the new system that has been put in place. If too much is adopted too soon, it can lead to compatibility issues and confusion. Both of these things can be expensive.
Implementing IoT in a Small Business
When it is time to implement IoT, there are more than a few factors to consider, especially for small business owners. Be sure to keep the information here in mind to ensure that the desired results are achieved and that the IoT provides the solutions desired.
Remember, there is also professional help out there, so it is a good idea to use this when needed. By implementing help from the pros, it is possible to get the best possible results from the implementation of this technology and take advantage of all that it has to offer a business of any size.