Ikhedut Portal Login: Registration, Status at ikhedut.gujarat.gov.in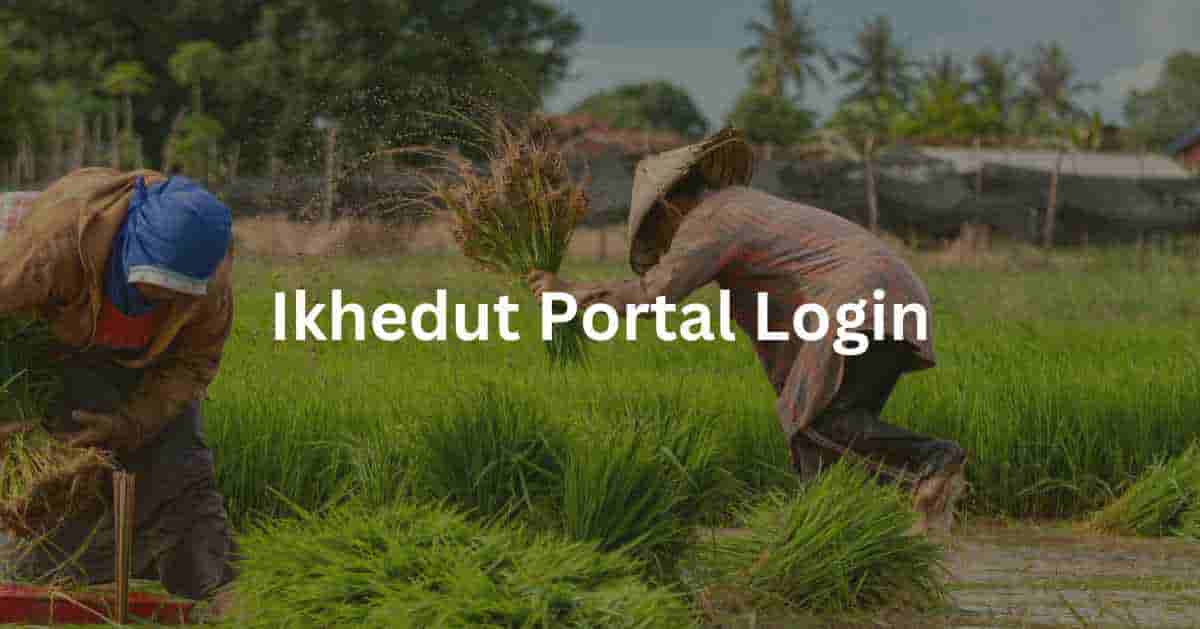 Ikhedut Portal Login is meant to help farmers of Gujarat to enable them to know different government schemes meant for them. This App has been launched by the Gujarat government. A farmer can come to know about the launching of such schemes and apply to benefit from them with the help of this portal.
Thank you for reading this post, don't forget to subscribe!
What Is Ikhedut Portal?
The portal highlights all the farmer-centric schemes that the Gujarat government launches from time to time. This is a part of the Central Government's move to digitize all information related to schemes for the farmers. The farmers in Gujarat can directly apply online to avail of the schemes and programs using this portal.
Besides the farmers, those engaged in animal husbandry, orchards, and fisheries are also benefiting from this portal which issues various programs for them launched periodically by the Gujarat government.
[Read More: JIT Portal: Check Farmer Payment Status| JIT Login]
How to Register to IKhedut Portal?
To avail benefits of the Ikhedut Portal, a farmer has to register himself online. This Registration process is quite simple and any farmer can do it online by following the stipulated steps.
These steps are given below:
Step-1: As a farmer, you have to visit the official site of iKhedut to fill in the requisite columns or spaces to feed personal information.
Step-2: On visiting the site, you will find Homepage. Go to this page.
Step-3: There is a Login option on the homepage.
Step-4: On clicking Login, a popup window will open with the words: "Request to create new user".
Step-5: When you click this option, a Registration Form will open. It has several columns and spaces for entering your personal details like name, permanent address, present address, date of birth, gender, GPF/EIS number, email address, and Aadhar Card number.
Step-6: Fill in all these required details and click the checkbox below.
Step-7: You will find a "Next" button. You have to click this tab.
Step-8: After clicking it, you will get an OTP sent to your registered mobile number from your Aadhar card.
Step-9: Verification of your OTP and Aadhar Card number will be done.
Step – 10 (Final Step) : After this, your Registration process is complete. You can open your account and operate it.
Step-by-step iKhedut Portal Login 2023
The system of iKhedut Portal Login 2023 is very simple. You won't face any issues or problems with the login. But the Login has to move in a systematic step-by-step manner. These steps are explained to you in the following manner:
Step-1: Go to Homepage.
Step-2: You find the Login option.
Step-3: On pressing the Login button, a pop-up will appear. You will find the Username option. Click it.
Step-4: After entering your officially registered Username, you will be asked to give your Password.
Step-5: You will find a Captcha Code. Enter this in its dedicated space. Click this code and your account will open.
[Read More: AB HWC Portal Login Daily Entry at ab-hwc.nhp.gov.in]
Steps to Reset Password on the iKhedut Portal?
If you have forgotten your password, there is nothing to worry about. You can reset your password easily. For this, you have to take the following steps:
Step-1: Visit Ikhudut official site.
Step-2: When the site opens, go to Homepage.
Step-3: On the Homepage, there is Login Option. Click it.
Step-4: On clicking it, the "Forgot Password?" popup will come up. Click it.
Step-5: After you have clicked it, the option of Username, mobile number, and captcha code will come.
Step-6: When you enter Captcha Code, press the "Submit" button.
Step-7: An OTP will be sent to your registered mobile number. This is to verify your Aadhar Card linked details.
Step-8: After OTP verification, you will be asked to Reset your password by giving a new password.
Step-9 (Final Step): you have to enter this new password and your account will now be running.
iKhedut Portal Scheme Application
This portal is meant to help farmers and others linked to such professions as animal husbandry, orchard, and fisheries. From time to time, the Gujarat government launches different schemes for them. This portal is meant to help them in this regard.
iKhedut portal scheme applications details are given below (you can check your application status)
Steps to Follow for Knowing the Latest Status of Your Application:
Step-1: visit the official website of iKhedut for a scheme application status check. The website is: https://ikhedut.gujarat.gov.in/
Step-2: Go to Homepage.
Step-3: Go to "Applicant Corner".
Step-4: Enter your application number and mobile number.
Step-5: Enter Captcha Code.
Step 6: Click on the "Application Status" button.
Final Step: Your status will appear on the screen.
[Read More: IHIP Portal: IHIP, IDSP Registration, Login at ihip.nhp.gov.in]
In Conclusion
This is a very useful portal. It has eased the farmers and others to avail the benefits of different schemes online without bothering to come to the government office to know about the new schemes, apply and know their application status. From their home, they can check all they need. A large number of farmers and others associated with the farming sector could not earlier know the latest schemes launched for them due to a communication gap. This gap now has been bridged. This App has enabled the farming community to know all about the Gujarat government programs on special schemes launched for them.