Best Idea Management Software of Large & Small Scale Organizations 2023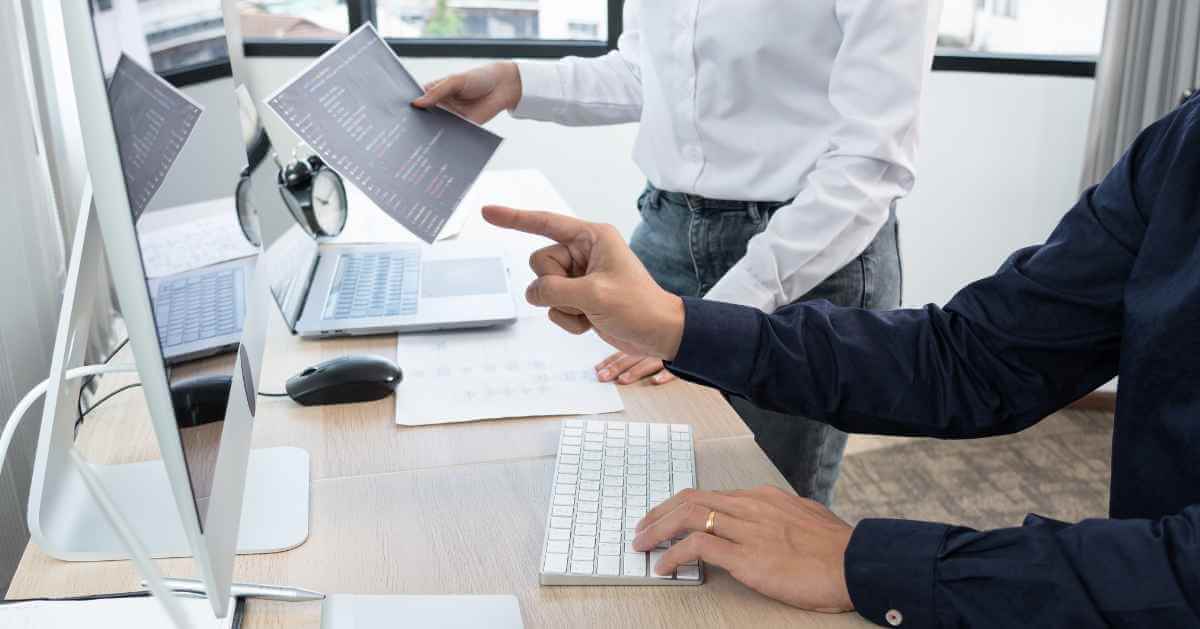 Let's talk about today's business. Things move at a relentless pace. When you think you've got a handle on what's happening now, the future is already here. To keep up, companies large and small need ways to tap into creativity and develop fresh solutions.
Thank you for reading this post, don't forget to subscribe!
Having a place to collect suggestions from employees can be conducive. It lets folks share big, disruptive ideas and little tweak ideas to streamline processes. But more than just collecting ideas is needed – you need a means to sort them all efficiently. That's where idea management systems come in.
These types of software provide a central hub where anyone in an organization can toss out ideas. Then, others can discuss, build on, or vote for proposals. Setting up stages, like initial pitches or approval phases, helps move concepts along. When used well, it fosters collaboration across teams.
As demand grows for fostering creativity and bringing people together, more options for idea management have hit the market. This article looks at some top software for companies of all sizes. We'll focus on user-friendly options that facilitate participation and can take proposals from brainstorming to implementation. Finding the right fit may be your competitive edge in fast-changing times.
Top 10 software for Idea Management in 2023
Chisel (All in one idea management tool)
Many are calling Chisel the most full-featured product management tool on the market. As an idea-collection platform and roadmapping software, it gives teams unprecedented visibility into the entire product development cycle. Users love how intuitively it combines all the moving parts – from initial concepts to launched features. With its sleek dashboard and mobile app, Chisel stays ahead of packed roadmaps for even the largest enterprises.
Of all the idea management softwares on the market, Chisel stands out as the most comprehensive and capable solution. Not only does Chisel excel at collecting and organizing ideas, but it also functions as a full-fledged product portfolio and roadmap platform. This sets it apart from other options, focusing solely on the ideation process. With Chisel, teams have unprecedented visibility into ideas from conception through development and launch.
Its powerful roadmapping assists with planning, scheduling, and tracking progress. Teams can qualify statements based on feedback and ensure the most promising make it from backlog to shipped features. Chisel's workflow automation and ability to link ideas to other work items, like Jira tickets, makes it a standalone workhorse for innovative product development. Its adaptability makes Chisel the best choice for organizations looking to supercharge their creativity to launch pipelines.
IdeaScale
IdeaScale continues to impress with how smoothly it facilitates the entire ideation process. Employees find it engaging to submit proposals and provide feedback using a social, forum-like interface. Managers appreciate the powerful voting and analytics that help gauge priorities. An expansive app marketplace allows customizing workflows for any organization. Affordable pricing makes it a top pick for big brands and growing startups.
Spigit
One of the early leaders in enterprise idea management, Spigit sets the standard for community involvement. Its unique gamification features motivate participation through awards, badges, and social recognition tools. Advanced tracking of stakeholder influence allows focusing efforts in the right areas. Integrations with other work platforms like Jira or Trello further optimize workflow. Top analysts place Spigit among the most full-featured options for serious innovation.
Brightidea
Combining simplicity and sophistication, Brightidea caters well to various business needs. Powerful inbox-style idea submission and organization Excel for internal brainstorming. Advanced features like sentiment analysis and skills-based routing also benefit open innovation communities. It leads in customizations through no-code workflow automation, forms, and templates. Exceptional community management makes it favored by global brands.
Planview
Planview brings robust requirements management to its idea collection and review interfaces. It is very effective for product development cycles where understanding user and stakeholder expectations is critical. Templated workflows and integrations with Jira, Slack, and other DevOps tools help orchestrate flawless handoffs across departments. Advanced analytics give a bird's eye into trends and opportunities. High marks for large organizations with complex portfolios.
Salesforce Ideas
Leveraging Salesforce's reputable platform, Ideas provides a friendly community experience optimized for customer feedback. Submitting enhancements or epiphanies is easy via web forms, Einsteinbots, or the mobile app. Sales teams value sentiment and qualitative feedback surfaces. Support reps like using it to surface frequently requested updates. Affordability and inherited security make it a logical choice for Salesforce users needing an ideal solution.
Qmarkets
Ideators appreciate Qmarkets' flexible tagging and sorting capabilities that boost findability. Its 'Challenge' model makes running contests, tournaments, and crowd vetting simple. Outstandingly customizable forms and workflows allow tailoring idea intake to any product or business vertical. It is especially effective for high-volume B2B input and open partnerships that require selective refinement over time.
InnoCentive
Long a leader for open innovation challenges, InnoCentive builds on deep expertise in brokering between seekers and solvers worldwide. Comprehensive project management portals keep external idea intake flowing smoothly. Advanced search tools maximize exposure to the platform's vast inventor network. The gold standard for research organizations, government agencies, and enterprises ready to cast their innovation nets far and wide.
Imaginatik
Imaginatik prioritizes managing big-picture programs over individual concepts. Its strengths lie in coordinating complex, multi-phase challenges spanning ideation, evaluation, prototyping, and more. Particularly adept at synchronizing contributions from diverse internal and external stakeholders. Clear dashboards help determine overall progress and highlight sourcing needs. Strong governance appeals to highly regulated industries, from pharma to manufacturing.
InnovationCloud
InnovationCloud carves out a niche serving mid-sized businesses seeking an affordable, easy-to-adopt solution. Preconfigured idea templates help kickstart ideation. Powerful permission settings ensure compliance with reviewers' schedules. Standout consultation and implementation services deliver successful rollout within 60 days of signing on. Ideal for companies testing idea management for the first time or expanding pilot programs.
Conclusion
For companies serious about gaining competitive advantage through new ideas, investing in the right software provides structure to what can otherwise be an uncontrolled flood of suggestions. It also helps rally participation by rewarding contributors and socializing successes. In today's dynamic marketplace, agility is critical – and idea management technology can drive the nimble thinking needed to stay ahead of the curve. Choosing a platform that suits your specific innovation needs and team will help ensure ideas continuously flow from concept to reality.
In sum, leveraging the top tools of 2023 promises to supercharge your organization's ability to solve problems, uncover opportunities, and thrive and grow in innovative new directions. The best idea management option will spur your people and processes on to more remarkable achievements.