HOW TO WRITE A JOB APPLICATION ESSAY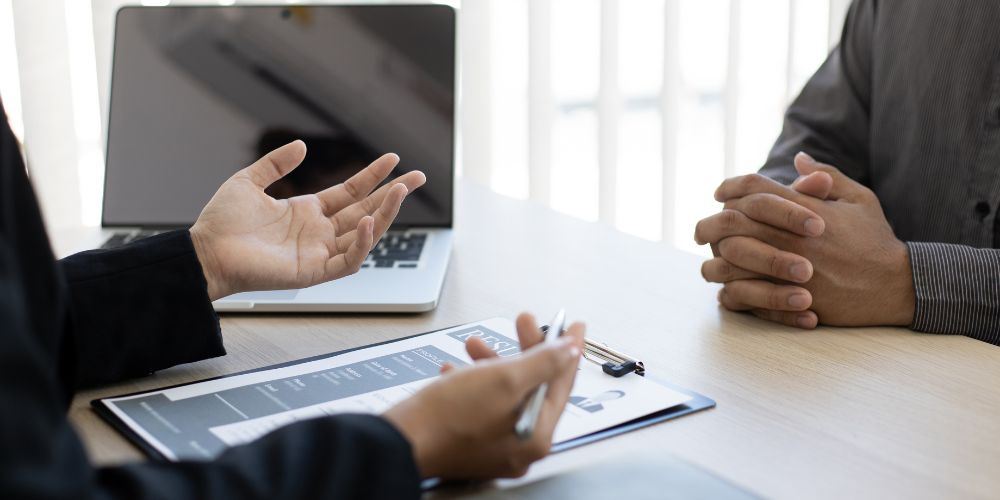 A job application essay is a distinct type of article or dissertation written to help companies who are hiring find the most appropriate candidate for a specific job position. The essay entails information about the candidate and highlights why the candidate is suitable for the job. It might even go further to explain why the candidate is most suitable and how beneficial they will be to the company or organization at large. Most employers recently require written job applications as part of the application papers, even though the writing is not significant for the position you are applying for.
Thank you for reading this post, don't forget to subscribe!
The main goal of this essay is to measure your level of communication skills and ensure you have the right ones as per the position offered. Occasionally, employers provide a general topic or a succession of queries to which you are supposed to respond. Nevertheless, the employer might also not guide at all. Either way, approach the essay cautiously and highlight the best of your skills or assets that you believe will bring to the company or business. However, if you lack the writing skills or you don't enough time to write a job application essay, you can order your essay written quickly by making use of available essay writing services.
How to write your essay?
Writing a job application is not easy as it might seem. Give it plenty of time. Draft a plan of your work.
Read the job listings and essay guide carefully.
The essay should be direct to the questions and answer all the questions provided by the employer. The job application also tests how good your question-answering skills are and how keen you adhere to instructions. Here are some of the tips to help you stick to the questions asked;
Highlight and write the phrases and keywords. Emphasis on what the employer has asked for, it is what they will be scanning for when going through your essay. Highlight them.
Research about the company to ensure you have enough knowledge and awareness before you start.do some internet research and use only the recent information you get. Check on all corners of the job listing to get an idea of who will read your essay. If you fail to understand something that is required, contact the employer and enquire. Avoid making assumptions, for most employers are enthralled by candidates who write to their intent.
State your thesis or theme declaration upfront.
Check for the theme and be sure to understand it, for that is what your essay should focus on as a whole. If you choose your theme, choose something that wholly relates to the position you want to apply for.
For instance, if the opportunity you are applying for is for a salesperson, you will be required to write how you believe you will tailor your pitch to clients and seal the deal. Use all your creativity for your creativity here will help sell you to your employer.
Brainstorm a couple of 3 points that support the thesis statement.
After coming up with your thesis statement, showcase the unique skills and talent that you believe make you the ideal candidate for the position. If you need to provide a list of your skills, be sure to provide as many as possible and ones you can easily relate to; dont end up mentioning skills that will get you stuck.
For every point, think of an incident or scenario that you can relate to briefly.
For instance, you might have talked of yourself as a team player. Include cases where you played a massive role in the team and show how the team would not have completed it.
It is also advisable to think of maybe narrating how you came to work in your free time to ensure the team project or task is completed before the due date. Adding several instances is best for each point. Since brainstorming can be tricky, if you get stranded over the thought, you can take a break and rethink it. Then get back to it. That is how you will learn how to write a job application essay well.
Since brainstorming can be problematic, if you get stranded over the thought, you can take a break and rethink it. Then get back to it. Create a good transition for your paragraphs. Ensure the flow is smooth even though they might be unrelated.
Conclusion
It's all about summarizing the whole essay. Support your thesis statement with all the points you have explained. Show how you have backed up your points and proven them true.
For instance, you might write, "My school education and skills as a squad player on detail make me the best candidate to governor get a position in your company.
Proofread your essay a couple of times.
Don't be deceived by your good writing and creativity skills, for that's not all the employer is looking for; producing an error-free essay is also part. Read your article keenly, checking for any errors. Take your time. Deal with one error at a time, for instance;
Grammatical errors
Repetitive words
Punctuation errors
If you find an error repeating itself, look for it specifically. Reading it aloud will also help focus on each word individually, simplifying the task of finding faults. You can also get words or sentences that are hard to read or awkwardly arranged. It's also good to have somebody else read your essay before you decide on finalizing it. It might help you find errors you might not have seen or felt were okay.
Finally, after identifying the errors, edit for clarity and ensure it fits the specified length. Ensure that the essay fits the described number of pages and avoid playing tricks for employers to identify them. If the length is not specified, ensure to provide at least 2 pages double spaced, keeping in mind that hiring managers are at times very busy, and they might find it hard to read lengthy essays.
Things to avoid
Avoid mentioning anything that relates to politics or religion or any beliefs either. If it's not required, are you not applying for a religious or political position, then don't mention any.
Avoid irony, humor, and sarcasm. It might be misunderstood. Humor may portray a lack of seriousness to the manager.