How to Make Money Online With No Investments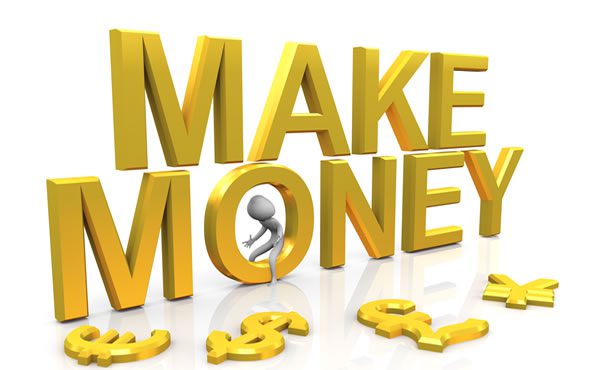 I am sure that the title itself will make you sit curiously to know what is there in this article that you can make money easily with no investments at all. Millions of people are looking for the best ways to make money as they study, work, travel, etc.
Thank you for reading this post, don't forget to subscribe!
However, there are many platforms that try to make the most of the situations of needy people and would ask for a small subscription charges and never turn back to them after grabbing their money. If you are also one of those people and would never mind making some more money along with your permanent income, then this post is just for you.
In this post, I have described the best 5 ways you can opt to make money without making any investment at all.
Starting Your Own Blog
There is a reason why I have kept this on the top of this list. You can use your passion or your knowledge to educate other while earning enough to make living. Many online bloggers are already making huge money with blogging and you can also make up to $1000 monthly easily with just few hours every day. If you are a tech freak and have a good knowledge about the gadgets, then you can launch your own best technology blog where you can spread knowledge about latest equipment, gadgets, etc. Similarly, you can also run blogs for travel, health, education, etc.
Affiliate Marketing
Gone are the days when you would need to keep calling people to buy products and join your chain of affiliate marketing. The trend has changed now and people make money with online affiliate marketing. And believe me, people are making thousands of dollars every day with affiliate marketing. Many online shopping websites offer you share of the total sale that is made on their platform via your blog or website. And the share can be up to 25% on many websites.
Online Freelancing
If you think you can write well, you know digital marketing or if you think you are a great motivator, then you can start offering your services as freelancer. Many global businesses hire professionals to outsource their operations as developing countries offer freelancing at affordable pricing and these brands need not to hire full-time resources for the particular work. They save more while you earn more. Just visit online portals like UpWork, Freelancer, Fiverr, etc. to start earning. Even if you are some simple skills like data entry, you can make money by working at least 5-10 hours weekly.
And also know about: wealthy affiliate pros & cons
Create YouTube Channel
A 6-year-old boy, Ryan, makes over 11 million every year, just by reviewing toys on YouTube. Shocking, isn't it? I was also left amazed as I read this news on Forbes, but this is just as true as you reading this blog. By creating your YouTube channel and posting helpful information for others, you can make great amount of money. You just need to make sure that you never post anything offensive or sexual content on YouTube as your account may be suspended permanently. I am not saying that you will start making millions instantly, but as beginner, you can make almost $100 – $10000 every month.
Sell Photos Online
Did you just hear about platforms like Shutter Stock, 123rf, etc? These are nothing but the platforms that trade photos of their freelancers who get paid for their photos. If you have a passion for photography and want to earn with it, you can also start contributing for these platforms or just create your own website and sell your images yourself. Selling photos online is a huge industry as almost all the global businesses prefer using images with copyright so no one can claim their business for using copied images.
Final Words
Whether you are a teenager, a working professional or retired from your job, you can use the above-mentioned ways to make money online without even making any investment. The best way to earn money online that I would suggest is to start your own Tech Blog as many people these days prefer knowing about latest gadgets and want to learn everything about the cool and trending things in the technology world.