How to increase views on youtube videos fast & free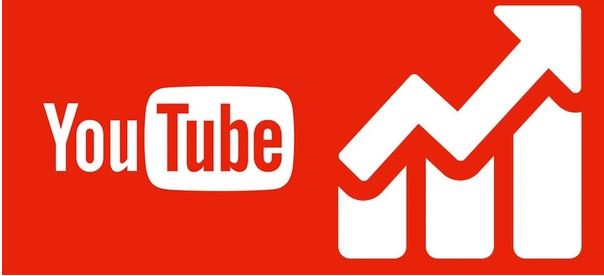 Nowadays, the numbers of viewers on YouTube and the number of the content creator on YouTube is kept increasing. Creating an established channel on youtube is not such an easy task. It is very heartbreaking for the creators who are creating a unique, informative and quality content but they are not getting enough views on their videos. It happens just because these creators had not done enough research on how to get a large audience for their videos.
Thank you for reading this post, don't forget to subscribe!
Let's discuss some tips and tricks to increase the number of YouTube videos fast and free.
Create an awesome video intro
Start a video with something interesting that grab the people's attention. If you will be able to retain the audience for the first 15 sec of the videos then their chances to watch the video for the full duration will be higher. Hence, good watch time of your created videos drives YouTube to ranked it high and suggest your YouTube video to watch again and again to other viewers.
Get more audience interaction
Youtube ranked the videos based on several factors scuh as video content, description and title match the viewer's queries. Apart from that, youtube promotes the video that more engaging for the viewers. If you get more likes, comments, and subscribers your tube will display your videos on the suggested list more often. There is two way to increase the audience interaction signals first, give your viewers a multiple-choice question, and ask for their opinion. People don't want to think but they like to give their opinions. Second is you must reply to every single comment that you receive so the people will more likely to leave a more comment. More comment implies that more interactions and promotion of your videos.
Add pattern interrupts
Pattern interrupts are super powerful to get YouTube views, audience retention and watch time. Pattern interrupts are something that you add to your videos to distract the audience for a while and to make the content more engaging. You should be little creative to add pattern interrupt. You can change the angles of the camera, add jokes, music, etc.
Take the advantages of other online communities
You can promote your videos on Forums, Quora and other online communities to get more views on your youtube videos. First search for the question that your video could be helpful. Just linking to the video as an answer would be spamming. So better you write the helpful answer in the text and then at the end of your answer post your video and ask the audience to watch it out for more details.
Use Sequel Technique
Most of the youtube views do not come from youtube search, it generally comes from the suggested videos. If 25 percent of views come from the search then around 41 percent views will come from the suggested videos. By using the sequel technique your video will appear on the suggested list of the videos of your niche. Find the video of your niche with a higher number of views and then you create something more useful and better than that videos. 
Optimize your video
Optimize your videos for getting a place among the suggested videos. As per youtube analytics if the metadata of your video matches with the metadata of the popular video your video will be more likely recommended by the youtube to watch. You must discuss your keywords on youtube video because youtube understands what you are telling on your videos. You can get the inspiration for descriptions, tags, and keywords from the most-watched videos of your niche.
Create a longer video
Youtube promotes the videos that keep the people stay on youtube and longer videos do it very well. Longer videos tend to have a higher expected watch time. Hence, your tube will promote your videos.
Create a playlist
Many YouTubers don't too much emphasis on creating a playlist because they don't realize that playlist can increase their video views. The playlist contains the group of videos that will play one after the other. The advantage of the playlist is that if viewers are watching one of the videos of your playlist, they will more likely to watch the other videos of the playlist. 
Motivate the viewers to subscribe to your channel
Undoubtedly, subscribers are the best way to get YouTube views for your youtube videos.
Don't forget to ask your viewers to subscribe to your channel. Subscriber will get the immediate notifications of your uploaded videos and some of them will watch it out.
Conclusion
What is the use of creating videos if it has not reached the targeted audiences? The step by step implementation of the above strategy can dramatically increase the number of viewers of your youtube channels without spending a single penny on digital advertising.