How Poor Wi-Fi Can Hinder Telehealth Delivery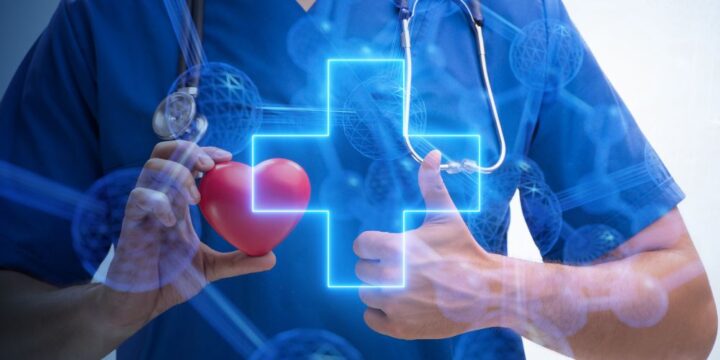 While the use of telehealth was increasing as the internet flourished, growth was slow. That is, until a global pandemic kept people away from doctor's offices. COVID-19 might have put the world on hold, but those with health issues still needed care.
Thank you for reading this post, don't forget to subscribe!
Healthcare providers had to step up their telehealth capabilities. Payors had to adjust coverage to their insureds and reimbursements to providers. Patients had to get comfortable with remote provider visits.
What many discovered were the tremendous benefits of telehealth. Zoom and other online video-conferencing platforms proved companies could survive with remote workers. Likewise, patients and providers figured out they didn't have to be in the same room for care delivery.
What is critical to telehealth delivery though, is communication. Patients and providers needed to hear and, in most cases, see one another in the process. Accomplishing this takes reliable Wi-Fi connectivity on both ends of the conversation.
The pandemic revealed that telehealth could be an effective and convenient way to deliver healthcare services. It also laid bare key issues with internet connectivity. Here's how poor Wi-Fi can hinder telehealth delivery and some solutions for improvement.
Spotty Service Causes Interruptions During Virtual Visits
That slow circle indicative of buffering is an unwelcome sight on your device screen. You miss half your work meeting or spend three hours streaming a two-hour movie. When it happens during a telehealth appointment, a diagnosis could be delayed or missed altogether.
If the speed of the internet from your service provider is fast enough for video, the problem lies within. And there are multiple reasons why the signal inside the house can't keep up. You need to figure out and fix the problem if you want to avoid or can't get to the doctor's office.
A good rule of thumb is to have your router centrally located in your home. Likewise, you should position yourself and your device near the router during the visit for maximum speed. But for people seeking the privacy of the doctor's office, that location may be a little too busy.
There are devices that can boost the signal from the router to other rooms. And mesh Wi-Fi, which uses a network of boosters, may help. But if you want maximum signal strength when and where you need it, you should consider adaptive, cloud-based Wi-Fi.
Adaptive Wi-Fi combines artificial intelligence with machine learning to know where and when demand is high. Then, it makes sure there's maximum signal availability where it's needed and less where there's not. You'll no longer need to compete for signal strength with your smart fridge when you're meeting with your doctor.
Spotty Wi-Fi connections thwart the convenience and efficacy of telehealth visits. If the problem is on the provider's side of the conversation, there's nothing you can do about it. If it's on yours, there are fixes that can keep your visits crystal clear.
Poor or No Connectivity Prohibits Use by Those Who Need It Most
There are plenty of issues regarding access to health services. The elderly and people with ongoing health conditions require greater access to healthcare that isn't always available. The poor and minorities also tend to suffer from poorer health but also lack insurance coverage and access. And those living in rural areas have far less access to medical services than those in urban and suburban areas.
These issues are benefitted by telehealth services, but they're not immediately solved. An estimated 25 million households in the U.S. lack internet access. Not coincidentally, they are the rural, the elderly, minorities, and those with Medicare and Medicaid coverage. They also tend to be those who lack transportation options to get to and from visits with healthcare providers.
What this all means is that the people who need telehealth most have little or no bandwidth to get it. Telehealth can't be delivered if there's no technological link between providers and patients or if that link is unpredictable.
It makes sense that younger, more educated, urban professionals have few barriers to telehealth. They are tech-savvy and have no issues communicating with someone remotely. They also have confidence that their interactions will be private and secure.
Those who need telehealth the most often lack confidence in using technology, if they have it. If telehealth visits are constantly interrupted by buffering and dropped signals, they will stop attempting to use it. In most cases, they'll forgo receiving the healthcare they desperately need.
Lack of bandwidth and device technology severely limits the ability for providers to reach patients via telehealth. That's why increased access to affordable high-speed internet is critical to reaching the most vulnerable. Although this may appear to be a problem only for a small population, it's a population that needs a solution.
It Forces People to Use Audio-Only Technology
As a pandemic spotlight shone on the need for coverage and provider reimbursements for video visits, something else was revealed. A large segment of patients who needed virtual visits had to rely on audio only. Wi-Fi connectivity was poor, device data plans were insufficient, and some people only have landlines for communication.
Obviously, if a doctor cannot see patients during virtual visits, it's difficult if not impossible to diagnose or treat them. That works both ways. Patients with hearing loss often rely on being able to read lips to some degree, which is impossible without video.
Telehealth delivery to a needy population is inhibited by a number of factors in addition to poor or no Wi-Fi. Lack of devices especially affects households experiencing poverty or financial struggles. Hearing, vision, and speech issues along with dementia and a lack of tech-use knowledge negatively affected eldery populations aiming to utilize telehealth services. Even when telehealth is forced to an audio-only mode, delivery is still impeded.
The Department of Health and Human Services recognized the lack of video capabilities and issued pandemic-related telehealth guidelines. It encouraged private insurers to follow Medicare and Medicaid in covering audio-only visits. It also issued guidance to providers regarding patient privacy.
While a call to the doctor's office may be adequate to get a prescription renewed, its efficacy is limited. Whereas telehealth offers the ability to replace most in-person provider visits, a phone call does not. That means patients are often forced to see their doctors in-person.
In the 21st century, telehealth is the logical outcome of a technological society. But that outcome is possible only when Wi-Fi connectivity is fast enough, secure, reliable, and accessible. If all four can be delivered to everyone, then telehealth can be as well.