Chatbot vs Virtual Assistants- What's the difference?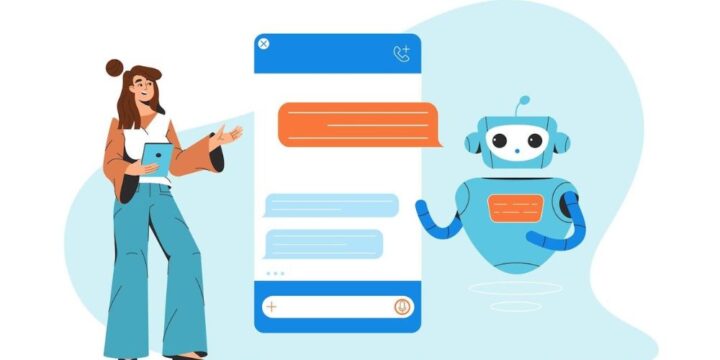 If you are in thought that chatbots and virtual assistants are the same things, then your understanding of AI applications and their uses requires an upgrade. Both of these technologies have a key difference in the way they add value for customers and employees as well.
Thank you for reading this post, don't forget to subscribe!
AI technologies have evolved at an astounding pace and promise to offer incredible value to both customers and employees. This being the reason, tech-savvy organizations are looking forward to adopting these trending technologies for boosting their business revenue and employee productivity. Also, multiple organizations are extending their efforts by identifying more use cases and deriving more value from AI. If we look closely, chatbots and virtual assistants are ripened fruits of AI that often set confusion due to both being the conversational interface. Hence, it's crucial to understand their differences to get more value from both of them in the business process.
Let's drill down deeper to learn about what chatbots and virtual assistants are and what makes them different.
What are chatbots?
Chatbots are automated programs that are designed with the purpose of engaging with customers in human-like conversations. Also, these chatbots can be deployed by businesses to interact with customers and offer assistance around the clock.
Let's understand the role of a chatbot with an example. Deploying a chatbot in banking operations can help staff agents to get rid of repetitive activities. And chatbot can help in-
Checking account statements 24/7
Get account settlement and transaction options
Block/unblock credit, and debit card
Gain user data insights for better product promotion
Provide easy KYC initiation
However, if there is any query that is beyond chatbot capabilities, it keeps humans in the loop for further assistance and query resolution.
What is Virtual Assistant?
A virtual assistant is a digital software-based agent that helps businesses and individuals in assisting performing daily activities like scheduling appointments, making calls, initiating messages and etc through text and voice commands. To sum up, simply, a virtual assistant works like a personal assistant who reminds us to do our "to-do list", or read an email and any other important details to us. Moreover, to make virtual assistants smarter, enterprises can leverage AI and cognitive technology for performing more corrective actions. By handling user intent like a professional, an intelligent virtual assistant enriches communication with a human without any manual intervention.
What makes Chatbot and Virtual Assistant Different?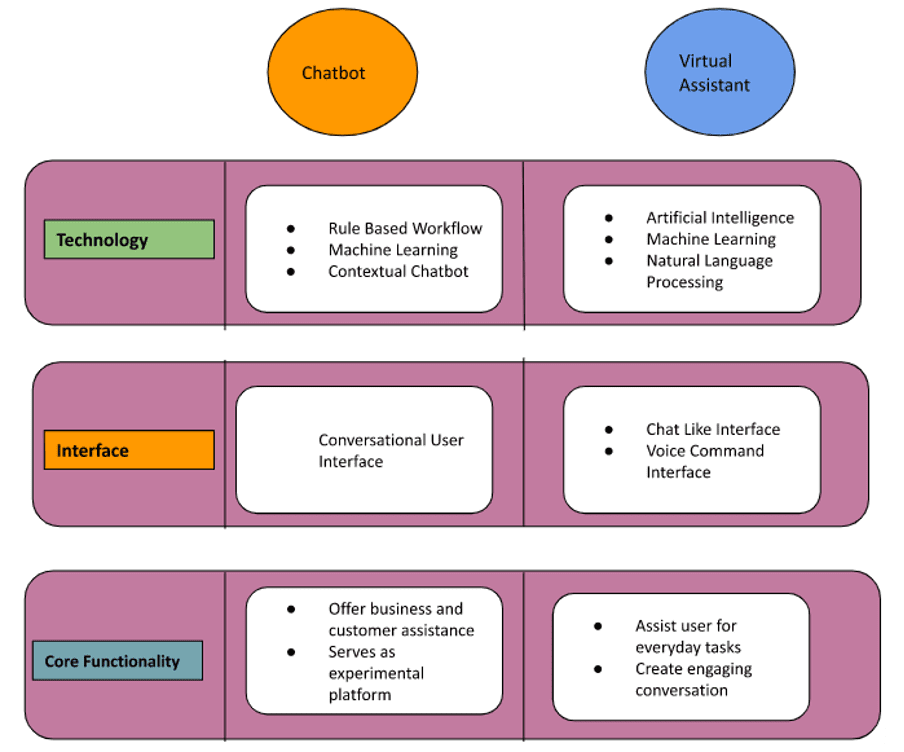 Chatbots and virtual assistants both can be leveraged through different channels. Chatbots, on the one hand, can be leveraged through website channels, mobile applications, messaging channels, and in-app chain widgets, and intelligent virtual assistants can be used through mobile applications, laptops and interactive devices.
Benefits of Chatbot and Virtual Assistant
Chatbots and intelligent virtual assistants both come with a set of benefits and value-added propositions that make user and employee experience smooth, better and faster.
By utilizing chatbots on websites, enterprises can gain deep insights from customers for improving their market strategy and create better plans. Also, chatbots can be leveraged for manual and repetitive queries that take high manual effort. But, with chatbot implementation manual efforts get reduced that eventually leading to high customer experience, low operational cost and high employee productivity.
Virtual Assistants, on the other hand, simplify the process of handling routine and repetitive processes that take a lot of human time. Utilizing a virtual assistant helps users set reminders, and alerts, add tasks to the calendar and directly fetch information from the web or any other sources.
Conclusion
Both chatbots and virtual assistants are two strong pillars of AI technologies that can address multiple enterprise requirements and enable them to create a significant customer experience. Moreover, these chatbots and virtual assistants can be leveraged through multichannel support for easy data access and sharing. It's high time for technology leaders to shift their focus on these AI interfaces for giving their businesses a competitive edge.