Things to Consider While setting up a Health Spa Business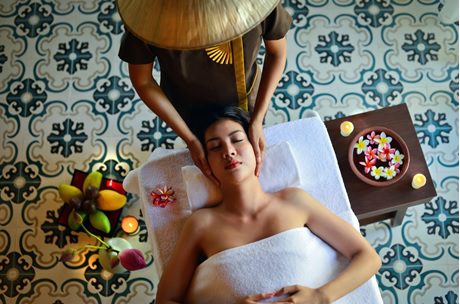 The beauty and wellness sector, particularly the spa industry, has greatly evolved over time. Spas and salons are no longer regarded as a luxury solely for women; they have increasingly been considered a luxury for males as well.
Thank you for reading this post, don't forget to subscribe!
The spa industry is the sub-sector with the most substantial growth prospects among all personal care sub-sectors in India, with a CAGR of 40% each year.
India's beauty, cosmetics, and grooming sectors are expected to reach $20 billion by 2025, according to industry experts.
The following are ten steps to starting your own day spa business:
1.  Create a Business plan
Writing a business strategy is quite crucial. If your day spa is going to be a journey, consider this as the first step. It will direct you to your desired goals and assist you in organizing your priorities.
2.  Develop Your Brand
Start with the enjoyable part—just don't expect it to be simple.
The initial stages of starting a business consist of naming and developing your brand. You'll have to decide what you want to be called, how you want to interact, or how you want to appear—think of it as a way to inform your customers about the personality of your company.
Your company's identity is reflected in your brand. It's how you communicate with your customers and prospects, as well as how you show yourself visually.
Signs inside your spa and the various marketing materials will all feature your visual brand identity. Logos, Colour palate, Typography are among the most critical aspects.
3.  Figure Out Which Spa Services You want to Offer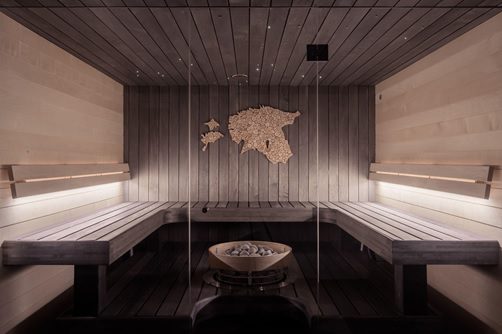 According to the International Spa Association (ISPA), a business qualifies as a spa if it provides at least two of the following services to spa patrons:
Cosmetics for the skin (includes makeup)
Massage therapy
Treatments for the body (provides salon services and hair removal)
It's possible that you already know how to execute one or more of these, which is fantastic. If you're providing a service you're unfamiliar with, you'll either need to hire someone or bring in a partner who is experienced in that type of service. Alternatively, you'll have to educate yourself.
If you are looking to make a body treatment-centric saloon, you will need to have a secure water supply. You should install butterfly valves in your plumbing system, as these valves are best at handling a large water supply.
4.  Spa Equipment
Before you begin, you will have to determine the type of equipment you'll need based on the size of your spa and the services you will provide. If you plan to give soothing massages, then your spa may incorporate showers and lockers for clients, as well as soundproof rooms.
Some of the other things you need to consider are massage chairs, linens, washers, dryers, Hot towel warmers, storage, masks, shower supplies, etc.  Also, make sure to install high quality values in your facility, to ensure a secure water supply. You can give api6d valves a try, who are well-known for manufacturing premium quality valves which can be used for various purposes.
You should do extensive research into your industry's specific niche. Determine what equipment you'll need to acquire before your spa opens, as well as what you'll be able to buy later if space and funds allow.
5.  Targeting Your Audience
You may have a notion of who you want to serve with your new business, but try to give it some thought and write it down.
From a customer's perspective, massage is a top-rated service.
According to the 2020 Spa Trends Report, 70% of frequent female spa-goers and 60% of regular male spa-goers said they'd had a spa service in the previous year.
The report also reveals which services people are most keen to explore next. There's a lot of interest shown in full-body skin treatments, facials, and advanced skin care among people from all generations. So we can say that these services could turn out to be a viable business venture in the future.
6.  Experience and Retail Sales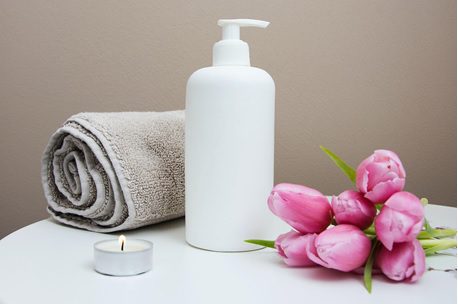 Starting a retail business means you're willing to sell things at your day spa, such as hair and skin products, equipment, merchandise, and, most crucially, gift cards.
Retail sales might be challenging—you'll need to hire or educate staff to sell products and keep track of your inventory. This can boost your spa's revenue by 10% or more. In a pandemic situation, retail can be a valuable revenue source.
Your front-desk employees could sell them a product or merchandise, or your service providers may effortlessly upsell and recommend the ideal product during service. Moreover, if you're going to sell products and merchandise online, it's critical that the interface is simple to use.
Consider how you'll make a sale—will you provide both cash and cashless options? Because retail can help you boost your profits, make sure it's a simple and easy transaction procedure for your customers as well as your employees.
7.  Selling Gift Cards
Gift cards play an essential role in the retail industry. You're making a year-round product, and gift card recipients always tend to spend more than the value of their gift.
For example, a lady who receives a $100 Mother's Day gift card may decide to buy a few more items or add a service. Her visit is, therefore, worth $105 or even $150.
You've also opened up the possibility of gaining a new client who isn't familiar with your services.
8.  Marketing
It's now time to introduce your spa to new customers.
Consider the most appropriate type of marketing for your targeted customers in your area. Marketing is a catch-all term with many facets.
Customers can be reached in a variety of methods.
Digital Marketing: Speaking of digital marketing, social media might be the first thing that comes to mind, and it's a terrific method to spread the word. Running promotions on Facebook and Instagram, such as offering grand opening discount services or referral codes, draws a lot of attention to your business and encourages others to share it.
Print Marketing: You may also consider printing leaflets to distribute in your neighborhood to let people know about your day spa.
9.  Location
It's exciting to select the ideal location for your company. The location of your spa or what kind of community you'll fit into in terms of affordability and lifestyle sets the tone for the rest of your business. Some other factors that are needed to be considered include food traffic, parking, competitors, zoning, etc.
Conclusion
Nothing compares to the satisfaction of sending a happy client out into the world after a day at the spa. There are various stumbling blocks to overcome before launching, such as finding the right site in the right market, obtaining a business license, and hiring qualified workers. Make sure to go through the above-mentioned points, which can help your business to flourish.