GYM Fashion: How to match colours of Joggers and Tee to get a stylish sporty look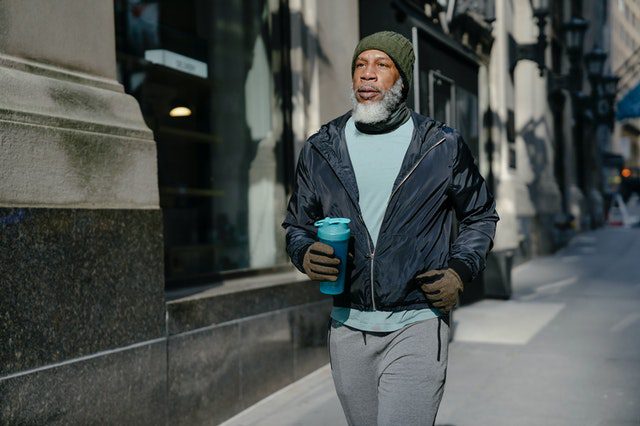 Joggers are good news for all those people who are suckers for casual and sporty clothing. If you love wearing joggers, you must believe in wearing non-complicated yet stylish things at the same time.
Thank you for reading this post, don't forget to subscribe!
With the rise of athleisure wear in modern times and experimentation with them, joggers for men are making a comeback in the fashionable clothing market. However, this sporty fashion has gone from being a lounge-wear staple to a fashion statement in the past few years. 
But right now, they are becoming more ingrained than ever before in this new age guy's wardrobe. If you need the inspiration to style joggers in an intelligent way, you landed on the right page.
Here, we will show you different ways to match joggers and tees ideally to get a stylish sporty look.
What are joggers?
Joggers are the closest relatives to sweatpants and workout bottom wear. The best thing about these pants is that they are more versatile and stylish than regular sweatpants.
However, we live most of our life in athleisure pants. So it will be a good idea to give them a facelift. Now, look at some cool ways to wear joggers with t-shirts to get a stylish sporty look.
Ways to match colours of joggers and tees to get a stylish sporty look:
1. Grey joggers with a plain white tee
You will find so many ways to style your grey trousers. But for beginners, grey joggers with plain white t-shirts work well. You can complete this outfit with hoops and a pair of casual shoes to keep it simple, subtle and stylish.
Also, you can go for a monochromatic look by wearing a grey top. Or, if you are looking to spend a casual Friday at the movies with your friends, you can go for a graphic print t-shirt with running shoes and a messy bun.
2. Get a complete white joggers outfit 
Many famous celebrities like Kylie and Gigi have been going for this outstanding sporty outfit in different versions while playing with colours. This complete white joggers outfit means comfortability and going offbeat.
However, these jogger pants are slender yet comfortable at the same time. And the white round neck white t-shirt is also comfortable in the fitting. You can also go for a white sweatshirt for extra comfort.
Pair this outfit with white converse or sneakers to push your fashion limits and ace your joggers game. A baseball cap and big hoops may be a great addition to this outfit.
3. Black monochrome look
Going all black is one of the textbook examples of classic street style outfits. It will transport you to another level of hotness and shoot up your chic quotient. You only have to pick up your favourite black joggers and match them with a stylish black tee.
You can tuck your black t-shirt in your joggers for a stylish sporty look. Then throw a baseball cap, peep toes and an oversized tote bag to elevate your outfit.
4. Distressed or ripped joggers with a loose v-neck plain t-shirt
Ripped culture did not stop at denim. It found its way into other variants like distressed joggers. These joggers will open up a whole new dimension for those who can't get enough ripped trousers.
You can pair these distressed joggers with a loose, plain v-neck t-shirt for a stylish sporty look.
5. Blue denim joggers with a plain yellow tee
If you are one who can not do without denim, this outfit will be perfect for redefining your comfort. However, these denim joggers come with the goodness of denim and style of joggers.
Yellow plain tee will go well with these jogger pants. The foolproof way to style this is to tuck the t-shirt in. Complete the outfit with shoes, accessories and makeup depending on the event.
Wrapping up
So here we got some convenient ways to match the colours of joggers and tees to get a stylish sporty look. Do you know what else we can match with joggers? Feel free to share your thoughts in the comment section below.