What Are The Benefits Of Cybersecurity Services?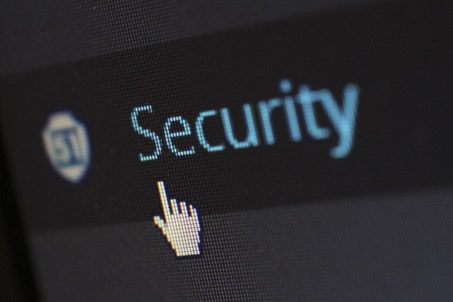 Over the past couple of years, there haven't been a lot of massive stories or movies about hackers. But that doesn't mean that they've disappeared from the world. Instead, they've become even more active, and every website or application that's online can fall victim to an attack.
Thank you for reading this post, don't forget to subscribe!
Last year, more than 50 percent of all online businesses had suffered from a cybersecurity attack, breach, or attempted attack. If you don't have security measures in place, all of your data may be leaked to some other place. That could ruin your brand in the eyes of your customers. Additionally, you can also suffer from your own personal information loss or theft when it comes to your finances. Click here to read more.
The entire cybersecurity niche is becoming more complex every single year, and regular business owners can't keep up with the requirements. That's why a lot of big companies are turning towards services that protect them. Instead of doing all of the protection yourself and wondering what specific programs do, you can outsource that activity to a third party.
There are experts that have dedicated their careers to learning about security, data protection, and privacy. When you decide to work with them, they'll use their entire base of knowledge to help you out. Here are some of the benefits that you could experience.
[Read More: What Lawyers Should Do When Using Conferencing Calls]
Your mind will be at peace
Nothing is worth stressing over, and it doesn't make sense to lose sleep over something that can be fixed and prevented. IBM is one of the leaders in the IT sector, and they published a report that data breaches usually cost around 3 million dollars when they happen. Follow this link for more info https://www.itbusinessedge.com/security/cybersecurity-awareness-best-practices/
This includes churning customers, paying regulatory penalties, detecting the breach, and notifying all of the parties that have been affected. These sorts of incidents can happen at any time, and you don't want the long-term reputation of your company to suffer.
A single attack can mean the difference between a minor financial setback and going bankrupt. It's completely understandable that small businesses don't want to think that this sort of satiation can't happen to them until it happens.
Every organization needs to take a few steps to make sure that they have solid defenses set up. We don't live in the Middle Ages, where you need to build massive castles to protect your kingdom from being attacked by a neighboring country.
Instead, you need to raise firewalls and make sure that all of the security certificates are up to date. There's also the issue with malware, spyware, and adware, which not a lot of people are aware of. Expert cybersecurity services usually involve a team of professionals, support, education materials, training, and tools that protect you from all those threats.
You'll save a lot of money
First of all, you're going to save money that could be lost in the case of a data breach. Secondly, it's much better to hire an external service compared to a single engineer that will overlook your business – day and night. Here's a simple example. Hiring a cybersecurity analyst for a year will cost you close to 70 000 dollars at the moment if you want them to be a part of your team.
However, if you were to outsource that service, it's going to be five times less. Plus, instead of a single individual, you're going to get a full team of professionals who will take a look at cloud computing, information security, network infrastructure and address any additional concerns.
You'll have insurance
When you open up a brick-and-mortar store, you take all of the necessary steps to make sure that it's insured against fires, floods, earthquakes, and theft. That makes sense since those kinds of things happen all the time.
Luckily for you, the same thing exists in the digital world where you can pay for cyber insurance, or it can be included in the deal you make as part of the package. This is a unique way of protecting your finances in the case of a breach.
Of course, it would be wise to ask around for a company that provides these services since insurance is usually not included in the regular package. Basic plans usually include the loss of equipment or the damage to servers and computers compared to the total harm.
However, it's worth paying a bit extra in the case of a data breach, an attack, or any activity that affects the availability, integrity, and confidentiality of information. This also includes public relations support, legal assistance, incident response, and forensic investigations. You can go to this page to read more.
Your customers will trust you more
Over the past year, there have been a lot of hacks and exploits of popular cryptocurrency exchanges. Now, imagine if you were one of their customers and your entire wallet got drained. Of course, the exchange compensated you for the losses, but you weren't able to access your account for a couple of days, which made you lose on some significant profits.
Would you invest with the same company again? More than 40 percent of people claim that they would search for a different company if a small business became the victim of a data breach. Additionally, more than 90 percent of customers won't even start working with a company that doesn't have trusted digital safeguards.
A few final words
Your future profits depend on the trust you have established with your customers. If that bond is broken, then you could lose most of your business. A few years ago, total cybersecurity protection was only available to large corporations since they had the money to pay for a full in-house team.
Now, the situation has changed, and everyone can have the same level of protection as those large corporations. Managed services are leveling the playing field, which enables small businesses and startups to have the same protection as companies like Google, Meta, and Amazon. This leaves you with a lot of room to use resources on scaling, growing your business operations, or researching new products.