How to Craft Engaging Tweets For Effective Marketing on Twitter?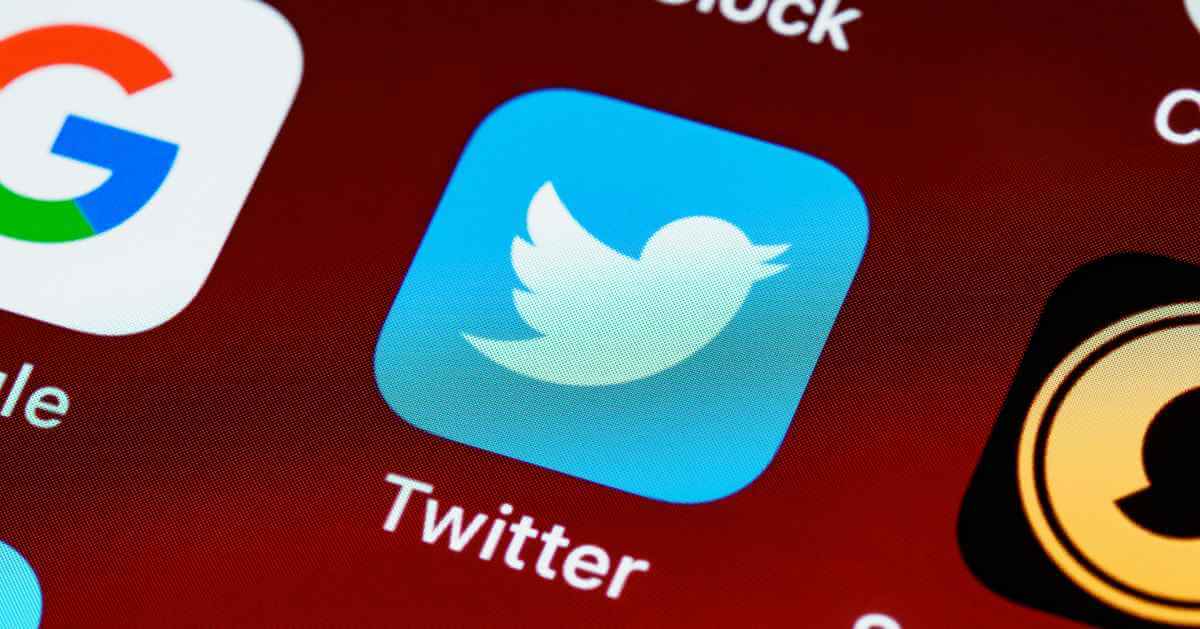 In the world of social media marketing, Twitter has emerged as a powerful platform for businesses to connect with their target audience and amplify their brand presence. Crafting engaging tweets is crucial for businesses looking to make a lasting impact and drive effective marketing results on Twitter.
Thank you for reading this post, don't forget to subscribe!
Whether you're a small business owner, a social media manager, or an aspiring influencer, understanding how to create captivating tweets is essential. In this blog post, we will delve into the art of crafting engaging tweets that not only captivate your audience but also promote effective marketing strategies on Twitter.
From leveraging trending topics to utilizing multimedia content, we will explore actionable tips and techniques to help you boost your Twitter following and, ultimately, increase your reach and influence. So, let's discover how to craft engaging tweets for effective marketing on Twitter, including strategies to organically buy Twitter followers and grow your online presence.
Why is Twitter Used as an Effective Marketing Tool?
Twitter has emerged as a powerful marketing tool due to its unique ability to connect businesses with a vast audience in real-time. With its fast-paced nature, concise format, and widespread user base, Twitter allows brands to amplify their reach, engage directly with customers, and foster meaningful conversations.
The platform's hashtag functionality, retweeting culture, and trending topics enable businesses to increase brand visibility, drive website traffic, and gain valuable insights. By harnessing Twitter's dynamic features, marketers can tap into the platform's influential network and create impactful campaigns that resonate with their target audience.
How Do You Market Effectively on Twitter?
Here are 13 powerful strategies to follow and unleash the full marketing potential of Twitter. These proven tactics will help you engage your audience, expand your reach, and achieve your marketing goals on this dynamic social media platform.
#1. Use Keyword Targeting in Your Twitter Ads
Keyword targeting is a powerful tool within Twitter Ads that allows you to engage with users based on the specific words and phrases they search for on the platform. There are two types of keyword targeting on Twitter:
Search Keyword Targeting: This targets users actively searching for topics related to your business. For example, if you sell gluten-free cookies, you can target users searching for tweets about baking, cookies, gluten intolerance, or Celiac Disease.
Timeline Keyword Targeting: This targets users based on their feelings, thoughts, actions, or emotions expressed in their tweets. For instance, if you're a running gear company, you can target keywords and phrases users tweet about, such as "running a race," "race day tips," or "training for a marathon."
#2. Implement Hashtags
To make the most of hashtags, consider the following tips:
Create unique hashtags for your business to make it easy for your followers and target audience to find you.
Use relevant and memorable hashtags for specific campaigns you run.
Review Twitter Analytics to identify successful hashtags for future tweets.
Use hashtags sparingly, as they can appear spammy and visually cluttered.
#3. Organize a Content Sharing Schedule
Consistency is critical when it comes to posting content on Twitter. Establishing a regular content-sharing schedule can keep your audience engaged and ensure your tweets are seen at the correct times. Consider these guidelines for scheduling your Twitter content:
Share tweets between 8-10 AM and 6-9 PM on weekdays, aligning with commuter schedules.
Post around noon or between 5-6 PM on any day of the week.
B2C companies may find weekends the best days to tweet, while B2B companies prefer weekdays.
Experiment with different posting frequencies and analyze your Twitter Analytics to understand engagement patterns and optimize your strategy.
#4. Create a Twitter Campaign
Twitter campaigns effectively reach your audience, drive sales, and increase website traffic. When creating a Twitter marketing campaign, follow these steps:
Research your competition to gain insights and identify opportunities for differentiation.
Determine how to appeal to your target audience with compelling messaging and visuals.
Choose the type of content that aligns with your campaign goals.
Share and promote your content through tweets, retweets, and interactions.
Analyze your campaign results to refine your approach and improve future campaigns.
#5. Write a Strong Profile Bio
Your Twitter bio is the first impression visitors have of your company. With only 160 characters, craft a compelling and concise bio that captures your brand essence and communicates what visitors can expect from your page and content. Make it memorable, reflect your brand, and align with your target audience's interests and needs.
#6. Use Images and Videos
Incorporating high-quality images and videos in your tweets is a proven way to enhance engaging videos with even higher engagement rates than those with images alone. Utilize visuals to showcase your products, demonstrate their use, and create a personal connection with your audience.
#7. Interact with Your Followers
Engagement with your followers is crucial for building relationships and fostering brand loyalty. Respond to comments, retweets, and mentions. "Like" interactions or tweet back with personalized responses. Engage your audience to create meaningful experiences that keep them returning to your profile.
#8. Share Media Mentions
When your business receives media mentions, share the articles, videos, URLs, or images on Twitter. This boosts your credibility and demonstrates to potential followers that others know and enjoy your products or services. Sharing media mentions with backlinks can drive traffic to the source, potentially leading to future mentions and collaborations.
#9. Keep an Eye on Your Competitors' Twitter Accounts
Monitoring your competitors' Twitter accounts provides valuable insights into their marketing strategies. Follow them or search their profiles to see what they are posting and gauge their engagement levels. Understanding their approaches allows you to identify successful strategies, uncover opportunities, and differentiate your marketing efforts.
#10. Focus on Followers' Interests and Needs
To effectively reach and resonate with your audience, prioritize their interests and needs when crafting content. By aligning your content with their expectations, you can keep followers engaged and foster a strong connection. Use buyer personas and audience research to determine the type of content they are looking for, and consider conducting polls, surveys, or Twitter Chats to gather more insights.
#11. Promote Your Events
Twitter is an excellent platform for promoting your business events. Create unique hashtags for various events or schedule a series of tweets to raise awareness and provide details for attendees. This way, followers and non-followers can discover and participate in your events.
#12. Check Your Direct Messages Regularly
Twitter's Direct Message inbox lets users contact you privately with questions, concerns, or comments. Regularly checking your inbox enables you to provide timely customer service and support, showcasing your dedication to your followers' needs and strengthening your brand reputation.
#13. Keep Track of Your Analytics
Monitoring and analyzing your Twitter analytics is essential to measure the success of your marketing efforts. You can evaluate your progress and make data-driven decisions to optimize your Twitter strategy by tracking website traffic, conversions, and brand awareness metrics. Leverage tools like Twitter Analytics, HubSpot, or Sprout Social to gain insights and refine your approach.
Tips to Craft More Engaging Tweets On Twitter
In the fast-paced world of social media, crafting tweets that captivate your audience is essential for effective marketing on Twitter. To help you master the art of engaging tweets, we've curated a set of strategies that will make your brand stand out.
#1. Make Your Tweets More Visually Appealing
Discover the power of visual content by incorporating eye-catching images, videos, and GIFs into your tweets. Learn how to showcase your products or services compellingly, leaving a lasting impression on your audience.
#2. Include "Power Words" in Your Tweets
Harness the influence of carefully chosen words to make your tweets more personal and impactful. Unlock the secrets of creating compelling headlines and concise messages that resonate with your audience.
#3. Tag Your Audience and Related Brands in Your Tweets
Leverage the potential of mentioning influencers, brands, and followers in your tweets to expand your reach and foster meaningful connections. You'll boost engagement and cultivate valuable relationships by notifying and involving relevant users.
#4. Simplicity Is the Key to Drafting Great Content
Master the art of simplicity by conveying your message concisely and effectively. Understand your audience and deliver relatable, easy-to-understand content, ensuring maximum impact in limited characters.
#5. Start a Conversation with Your Tweets
Engage your audience by initiating conversations, asking questions, and seeking feedback. Discover the power of Twitter chats and polls to involve your community and increase the overall engagement of your tweets.
#6. Include Relevant Hashtags in Your Tweets
Harness the potential of hashtags to increase the discoverability of your tweets. Learn how to choose the right hashtags, participate in trending conversations, and even run dedicated hashtag campaigns to amplify your brand's reach.
#7. Add Gripping Call-to-Actions (CTAs) in Your Tweets
Direct your audience to take action by including clear and compelling CTAs in your tweets. From driving website traffic to generating leads, learn how to create impactful CTAs that prompt your followers to engage with your brand.
FAQs
1. When Is the Best Time to Post on Twitter?
On average, 1 PM local time for each time zone is the most popular time to tweet. The highest volume of tweets occurs between 11 AM and 1 PM. Additionally, tweets sent at 9 PM in the U.S. earn the most retweets and favorites.
2. How Many Tweets Should You Aim For?
For maximum engagement per tweet, aim for 1-5 tweets per day. However, if your objective is to generate more overall responses to your tweets, 50 or more tweets are acceptable.
3. What Is the 4-1-1 Twitter Rule?
It suggests sharing 4 pieces of relevant original content from others, retweeting 1 relevant tweet, and limiting self-promotion to 1 out of every 6 tweets.
Wind Up
By applying these proven strategies and tactics on Twitter, you can effectively market your business, engage your audience, and expand your reach. Craft compelling tweets, utilize hashtags, schedule content, and interact with followers to create a strong online presence.
Stay competitive by watching your competitors, focusing on your audience's interests, and leveraging visuals and media. Finally, track your analytics to make informed decisions. Embrace the potential of Twitter marketing and unlock new opportunities for your business!
References