Google Pixelbook i7 Review: Next-Level Laptop For Productivity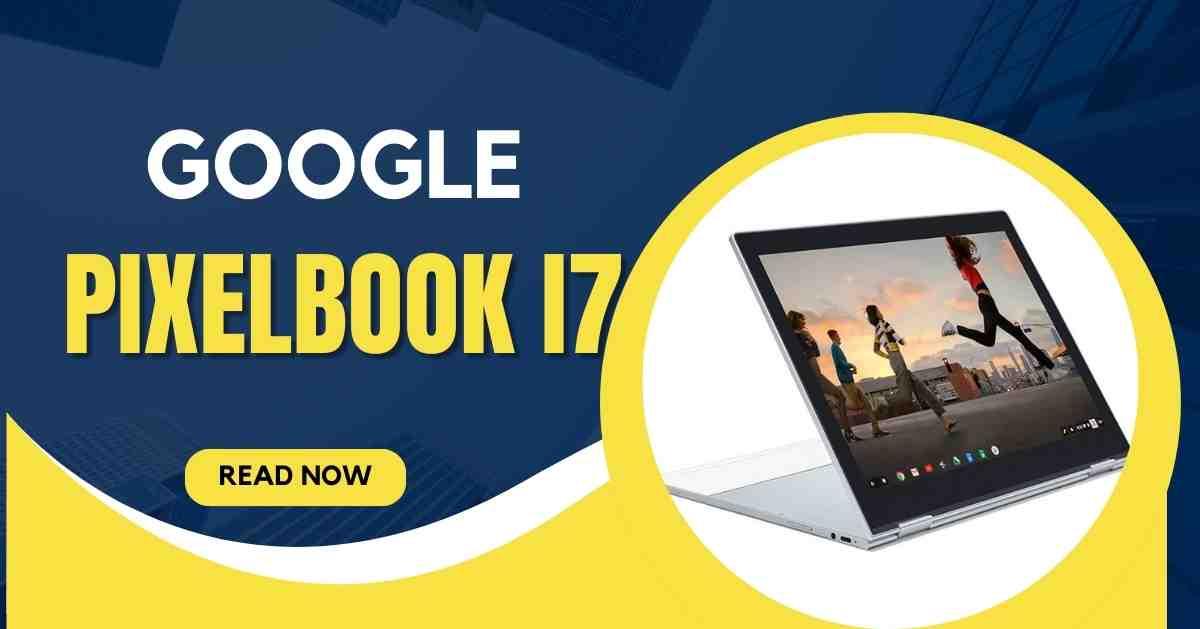 The Google Pixelbook i7 is a top-notch Chromebook that comes with a generation Intel® Core™ i7 processor, up to 16 GB of RAM and 512 GB of storage. It's a choice for those who need speed and performance. Furthermore, the Google Pixelbook i7 features a 12.3″ PixelSense™ Display with, more than 4 million pixels and supports Google Play enabling users to smoothly use their preferred Android apps. This combination of hardware and software capabilities greatly enhances productivity and versatility for users.
Thank you for reading this post, don't forget to subscribe!
Google Pixel Book i7 Specs
| | |
| --- | --- |
| Specification | Details |
| Processor | 7th Gen Intel Core i7-7Y75 processor |
| RAM | 16GB RAM |
| Storage | 512GB SSD |
| Display | 12.3-inch high-resolution touchscreen display with a 2400 x 1600 resolution and a 3:2 aspect ratio |
| Graphics | Integrated Intel HD Graphics 615 |
| Operating System | Chrome OS |
| Ports | Two USB-C ports, a headphone jack, and a microSD card slot |
| Connectivity | Wi-Fi 802.11ac, Bluetooth 4.2 |
| Battery life | Up to 10 hours of use on a single charge |
| Dimensions | 11.4 x 8.7 x 0.4 inches |
| Weight | 2.4 pounds |
specs
Operating system
Processor
7th generation Intel® Core™ i7 processor.
[Also Read: Google Pixelbook 12in Review: Everything You Need To Know]
Google Pixelbook i7 Display
The Google Pixelbook i7 is equipped with a 12.3-inch screen that boasts a resolution of 2400 x 1600 pixels. It runs on an Intel Core i7 processor making it an ideal option, for individuals looking for an adaptable computing solution. Powered by a 7th generation Intel Core i7 processor, backed by 8GB of RAM and a 512GB SSD it delivers performance. Moreover, its QHD+ touchscreen display and backlit keyboard measuring 12.3 inches enhance the user experience while its compatibility with the Google Pixel Pen adds versatility, for tasks.
Google Pixelbook i7 Pen
Seamless Integration; The Pixelbook Pen is specifically designed to integrate with your Google Pixelbook ensuring interaction and compatibility.
Google Assistant Support; With the Pixelbook Pen accessing Google Assistant becomes effortless providing convenient assistance whenever you need it.
Natural Writing Experience; This pen offers a comfortable writing experience mimicking the feel of using a pen. It's perfect, for tasks like writing, sketching and crafting.
Convenient Note Taking; Jotting down thoughts or making sketches on Google Keep is made easier with the Pixelbook Pen. You can do it directly without needing to open the Pixelbook streamlining your note-taking and creative endeavors.
Seamless integration ensures interaction between the Pixelbook Pen and Google Pixelbook.
Accessing Google Assistant is made effortless with the help of the Pixelbook Pen.
 The pen provides a writing experience akin to using a pen.
Convenient note-taking on Google Keep is streamlined thanks to direct input, with the Pixelbook Pen.
Storage and Memory
8GB of RAM and 128GB of solid-state storage.
Battery
Its battery life is excellent and offers up to 10 hours of use.
Dimension
This device measures
Length 11.4
Width 8.7
Height 0.4
Weight:
5 ponds
Camera
Front-facing HD camera.
Keyboard
Backlit keyboard for easier typing.
Ports: It has two USB type-C ports.
Why Should Users Consider the Google Pixelbook i7?
When considering a laptop the Google Pixelbook i7 is an option, for several compelling reasons;
It boasts an impressively fast processor.
The battery life is excellent.
The sleek and stylish design adds to its appeal.
Additionally, you get a one-year membership to Google Play Music.
 What is more surprising is that all these features come at a price for such a high-end laptop.
If you're looking for a laptop that excels in aspects the Google Pixelbook i7 should definitely be, at the top of your list.
Google Pixelbook i7 Features
The Pixelbook i7 is an off-the-line Chromebook that offers features and performance. Here's why it stands out;
With its Intel Core i7 processor, you can expect responsive performance.
The 13″ resolution Quad HD+ display provides sharp visuals.
You'll have 8GB of RAM for multitasking and 64GB of storage to accommodate all your files.
The built-in Google Assistant offers hand assistance whether you're, at home or, on the go.
Enjoy an all-day battery life that supports work sessions or leisure activities.
If you're looking for a premium Chromebook that can handle a variety of tasks the Google Pixelbook i7 is a choice.
[Also Read: MacBook 12In M7: Review And Specifications [Updated]]
Google Pixelbook i7 Best When Compared to Other Laptops
The Google Pixelbook i7 is a laptop that offers power and portability making it suitable, for both students and IT professionals. Its fast processor and ample storage space contribute to its appeal. However, considering its price point individuals should carefully evaluate their requirements before deciding.
If you're in the market for a high-end laptop with features you can't go wrong with the Google Pixelbook i7. It boasts an Intel Core i7 processor that delivers performance and a 512GB solid-state storage capacity placing it among the most robust laptops available. Furthermore, its lightweight and compact design makes it highly portable. Nevertheless, it's important to note that this level of performance comes at a premium price positioning the Pixelbook i7, as one of the options out there. Therefore potential users should thoroughly assess whether they genuinely need power or could suffice with a budget-friendly alternative.
How Much Price is a Google Pixelbook?
The Google Pixelbook i7 is the flagship model, in Google's Pixelbook series. It delivers performance thanks, to its 7th generation Intel Core i7 processor, 16GB of RAM and a spacious 512GB SSD. Despite its specs, it is impressively lightweight and compact weighing 2.45 lbs. Starting at $1,649 it appeals to individuals who desire a performing and portable laptop of effortlessly handles various tasks.
Google Pixelbook i7 Uses
The i7 version of the Google Pixelbook is a Chromebook that offers performance and portability. It can handle tasks efficiently thanks, to its speed, long battery life and extensive range of features and ports. This makes it a great option, for students and professionals.
Pros and Cons of Google Pixel Book i7
Pros
The device comes with a processor and sufficient memory and storage capacity. It boasts a top-notch display that offers a 3;2 aspect ratio.
You can enjoy extended battery life lasting, up to 10 hours on one charge. Its sleek and lightweight design makes it convenient to carry around.
Additionally, it supports Android applications granting access to an array of software. When it comes to productivity tasks you can rely on its dependable performance.
Furthermore, the integration of Google Assistant enables voice commands and control, over home devices.
Cons
The cost of this Chromebook is relatively higher compared to options, in the market including laptops with similar specifications.
Chrome OS may not be suitable for everyone's needs especially if you require software or applications that're not compatible.
You might find the connectivity of this Chromebook a bit as it only has two USB-C ports. This might require you to use adapters.
Since this Chromebook lacks graphics its performance might be limited when it comes to tasks that involve graphics.
It's worth noting that there is no built-in HDMI port on this Chromebook so you might need an adapter if you want to connect it to a display.
Compared to Windows or macOS this Chromebook has limited software support, which can be a drawback for users who rely on programs or applications.
Lastly, the absence of an SD card reader and USB A ports on this Chromebook might affect its compatibility, with peripherals and memory cards.
[Also Read: Lenovo Ideapad 720S-15 IKB Laptop Review]
Conclusion
The Google Pixelbook i7 is a choice, for individuals who require a performing and extremely portable Chromebook. It offers performance, a vibrant screen and an attractive design. With its range of features, it accommodates both work-related tasks and recreational activities. If you're seeking top-notch quality the Google Pixelbook 12in i7 should definitely be, at the top of your list to consider.