Google Pixelbook 12in Review: Everything You Need To Know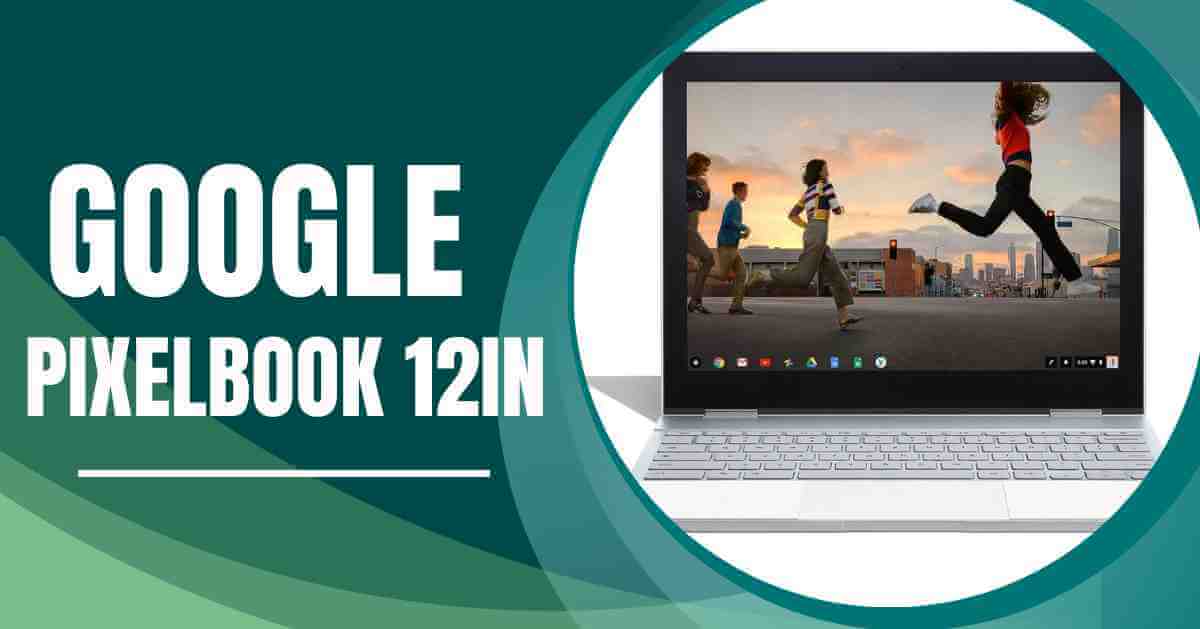 Selecting a laptop can be quite overwhelming if you don't have a set of criteria. Many people tend to base their decisions on the appearance and display of laptops. However, it's crucial to consider important factors as well. To address this I've put together a review of the Google Pixelbook 12in, specifically tailored for those who're interested, in Google Pixelbook or Chromebook laptops, especially students. Within this review, you'll find information about the Google Pixelbook laptop and gain valuable insights, from my personal experiences with this $999 device.
Thank you for reading this post, don't forget to subscribe!
Google Pixelbook 12in Specs
| | |
| --- | --- |
| Feature | Specification |
| Operating System | ChromeOS |
| Display | 12.3" touch screen (2400 x 1600 resolution) |
| Processor (CPU) | 7th Generation Intel Core i7 7Y75 (dual-core, 3.6 GHz speed) |
| Graphics Card (GPU) | Integrated Intel HD 615 |
| Memory (RAM) | 16 GB |
| Storage | 512GB NVMe SSD |
| Speakers | 2x speakers (with 4x mics) |
| Camera | 720p HD camera (30 fps recording) |
| Ports | 2x USB Type C ports, 1x 3.5mm headphone jack |
| Dimensions (H x L x W) | 10.3 mm x 290.4 mm x 220.8 mm |
| Weight | 2.45 lbs (1.11 kg) |
| Colors | Aluminum Silver |
| Release Date | 30th October 2017 |
| Price (2023) | $999 |
specs
[Also Read: MacBook 12In M7: Review And Specifications [Updated]]
Google Pixelbook 12in Review
After spending a week with the Google Pixelbook 12in I extensively examined its capabilities, such, as its performance and durability. In this review, I will share the knowledge I acquired from using this laptop, which could be helpful, for those considering it.
1. Design
The laptop's 3;2 aspect ratio offers a larger size compared to typical 12/13″ laptops. It's surprisingly convenient to carry due, to its design weighing 1.1kg.
With its aluminum silver design, this laptop has a slim appearance. It doesn't have RGB lighting, which may appeal to those who prefer a subtle aesthetic.
Additionally, the use of silicon accents, on this Chromebook gives it a refined touch that sets it apart from laptops. These design features not only enhance portability but also provide a look for users to enjoy.
2. Operating System
The 12-inch Google Pixelbook runs on ChromeOS, which is a secure platform created by Google for their Chromebook and Pixelbook laptops. One thing that stands out about ChromeOS is its security features.
One notable benefit I noticed was how quickly it boots up taking than 10 seconds to start the operating system. As a student, I highly recommend ChromeOS because it seamlessly integrates with Google apps such as Drive, Docs and Sheets from the beginning. There's no need to open a browser to access them.
Moreover, since it's powered by Google ChromeOS it effortlessly supports all Android applications without requiring third-party software like BlueStacks. This user-friendly integration simplifies the experience. Makes it easier for students and other users, in general.
3. Display
The Google Pixelbook 12-inch laptop has a screen compared to many Windows laptops with a 3;2 aspect ratio. While its 12.3″ display may be more compact, than the 13″ or 15.6″ laptops it offers the advantage of being highly portable. On the other hand the Acer Predator Helios 500 17 AMD for example appears larger in size.
What really makes this laptop stand out is its display quality. The screen produces colors making content like YouTube videos visually appealing. However, it's worth noting that due to Corning Gorilla Glass and its high brightness, there might be some issues when using it in sunlight.
The touchscreen functionality of the Google Pixelbook 12-inch greatly enhances the user experience. Navigating through menus with its touch screen is effortless and particularly enjoyable when using applications like Google Drawings for drawing purposes. Additionally using the Pixelbook Pen provides a drawing experience.
This laptop is a choice for activities such, as streaming Netflix and watching YouTube videos. Just remember that it's best suited for use during daylight hours because its brightness level of 400 nits exceeds that of a laptop. Nevertheless, this high-quality screen ensures a viewing experience, especially when consuming multimedia content.
4. Keyboard, Touchpad, Speakers, And Camera
The 12-inch Google Pixelbook comes with keys although it doesn't have a keypad because of its smaller size. The keys provide a typing experience, with travel and gentle keypresses. Moreover, the evenly spaced keys add to the comfort while typing.
This laptop has a touchpad that ensures an effortless user experience. It accurately detects all mouse gestures ensuring navigation and precise control.
While the laptop's speakers offer quality at close range they aren't particularly outstanding. If users want an audio experience they might prefer using speakers like the Monoprice 110010.
On the downside, the laptop's webcam is not up, to par. During calls, the video quality often appears dark and grainy and its lack of autofocus further limits its performance.
5. Battery Life
Compared to laptops, like the Dell Alienware 15 R4 and the Asus ROG GL753 the Google Pixelbook 12in stands out with its battery life although it doesn't quite match up to the Macbook 12in M7.
When it comes to tasks such as using Google Docs and Sheets this laptop delivers performance for up to 10 hours on a single charge. However, if you're streaming content on platforms like Netflix and YouTube at 1080p settings you can expect the battery life to be slightly reduced to around 8 hours.
The laptop's battery and charger are reliable with a charging time of under 2.5 hours which is fairly standard. This efficiency can be attributed to the combination of a 41 Whr battery and a 45W battery charger. Rest assured that you can rely on this laptop to keep you powered throughout the day making it suitable, for both work and entertainment purposes.
6. Connectivity
The laptop's connectivity options and ports were quite disappointing. I was hoping for more, than two USB 3.0 Type C ports. However, it did come with a surprise. An SD card reader.
In my opinion, this laptop would have been much better if it had connectivity ports. One important port that was noticeably missing was the RJ45 ethernet port, which meant I could only connect to the internet through WiFi. Having ports, for peripherals and wired connections would have made the laptop more versatile and improved the overall user experience.
[Also Read: Alienware Aurora 2019 Review: A Guide To Read Before Buying]
7. Performance
The performance of the Google Pixelbook 12, in can vary based on the tasks you use it for.
When it comes to office work with Google Docs and Sheets this laptop performs well. It's also highly suitable for students who rely on Google apps like Docs, Sheets and Meet.
In my experience using Google Meet was a bit challenging due to the laptop's 720p camera of quality. The video appeared dark. Blurry with proper lighting.
However, browsing was smooth and free from any lag. Streaming YouTube videos at 4k resolution and watching Netflix movies provided a detailed viewing experience.
One feature I particularly appreciate is the integration with Google Assistant thanks to the laptop's four built-in microphones. It responds well to voice commands offering a hands experience for users. If this feature becomes widely available it has the potential to enhance productivity and user satisfaction.
That said, due to ChromeOS limitations this laptop lacks support for applications including Adobe Creative Suite and many Windows-specific apps. This makes it less suitable, for professionals and gamers who rely on software packages.
Furthermore, gaming capabilities are restricted as only browser games are supported.
Although you have the option to stream Windows games using NVIDIA GeForce Now it's important to note that the performance and frame rates may not always live up to expectations.
Consequently, individuals who rely heavily on Windows applications, creative professionals and gamers might not consider this laptop as the choice, for their specific requirements.
[Also Read: Asus 2-in-1 Q535 Review 2023: Specs, Price, Pros and Cons]
Conclusion,
To sum up, the Google Pixelbook 12 in has a combination of features and performance that may have both positive aspects. It performs well when it comes to office-related tasks making it an excellent option for users who heavily rely on Google productivity apps like Docs and Sheets. The laptop's seamless integration with Google Assistant is another advantage thanks to its four built-in microphones offering a hands experience that can boost productivity.
In essence, the Google Pixelbook 12in is best suited for a group of users who prioritize the Google ecosystem and lighter computing tasks. However if you have needs or require Windows applications this laptop might not be the most suitable choice, for you.
Frequently Asked Questions (FAQs)
 Is Google Pixelbopok Discontinued?
Yes
Is Pixelbook The Same As Chromebook?
No
Do Google Pixelbooks Come With A Pen?
No