FAQs on Fixed Deposits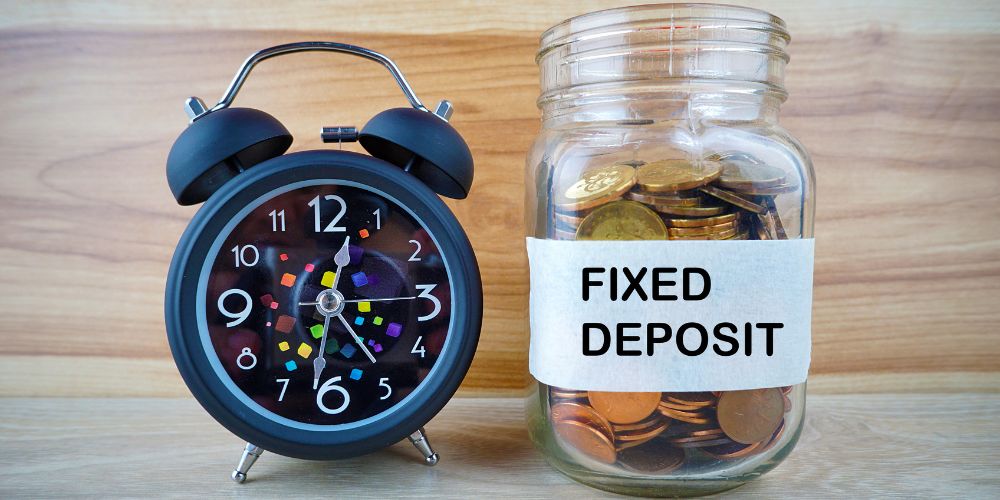 Our investments let us fulfil our monetary objectives. They provide the necessary financial aid during emergencies. They also allow us to develop habits of financial discipline. Owing to such advantages, financial companies offer various investment instruments.
Thank you for reading this post, don't forget to subscribe!
Out of them, a popular one is a Fixed Deposit. It is an investment option that assists in saving your surplus money strategically. You can invest a lump sum at a fixed interest rate. You also have the option of withdrawing funds as and when needed. Following FAQs should guide you about FDs. 
Q.1) How does a Fixed Deposit work?
When you deposit money in an FD, you practically lock in the amount for a fixed period. As you invest more funds, you earn through the interest rates. The interest earned gets added to your principal amount at specific intervals. As the tenures are flexible, you have the option of managing multiple FDs set for different terms. This way, you expand your investment earnings considerably.
Q.2) What are the types of FDs available?
You can find all types of FDs in India. Following are the popular ones:
Normal Fixed Deposit
Here, you deposit money for a fixed tenure, ranging from seven days to 10 years. Also, its interest rates are higher than a regular Savings Account.
Tax-Saving Fixed Deposit
You receive tax exemption on the principal deposit amount up to Rs. 1 lakh in a calendar year. It also has a lock-in period of five years, meaning you cannot withdraw your funds within this time.
Senior Citizen Fixed Deposit
This type of FD applies to individuals above 60 years of age. It offers flexible tenure and special interest rates.
Flexi Fixed Deposit
This is linked to your Bank Account. It shuttles your money between your FD and Savings Account.
Q.3) What are the benefits of opening an FD?
Having an FD Account garners several benefits to the holders:
Promising interest rate
The primary reason people opt for an FD is its assured interest rate. Once you start investing in it, you receive a stated rate of return.
Flexible tenure
Unlike other investment options, an FD has a flexible tenure. It is up to the deposit holder to decide how long they want to invest. They can also redeem the FD or extend it if need be.
Loan facility
Financial challenges strike when you least expect them. But if you own an FD, you need not worry about such issues. It serves as a dependable financial instrument during such times. It allows you to apply for a Loan against it easily. This way, you may take a Loan up to 95% (standard percentage) of the FD amount. You can do so online through the Banking app. Keywords: Fixed Deposit, FD, FD Account