7 Top Epic App Orchard Solutions for Care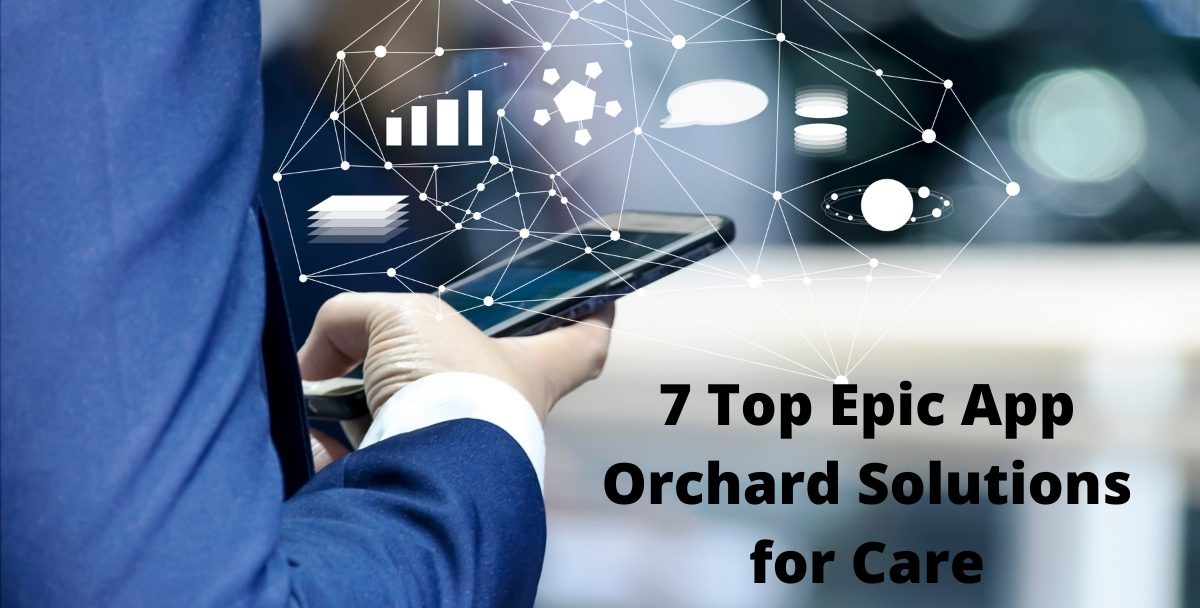 Epic App Orchard is a platform that servers as a library where you can browse a huge selection of digital healthcare applications. With the abundance of apps to choose from, it may be hard to choose the best one for you so we did that job for you! Here are the top 7 apps in Epic App Orchard:
Thank you for reading this post, don't forget to subscribe!
Zoom
Zoom experienced an increase in popularity during the past year because of the effects of COVID-19. It is used in different industries, but it is used as a platform for telehealth or mobile health. It is used for patient care and to improve the patient experience. It helps keep the patients and the healthcare professionals connected through the use of video calls. The app provides high-quality video even in low-bandwidth environments. Using Zoom has also been a great tool and a solution for social-distancing. It makes consultations with your doctor safer.
Here is a list of Zoom's features:
Easy to use, reliable, and secure.
Allows recording.
Has video breakout rooms.
Allow users to share their screen that is great for showing presentations or any important data.
For medical professionals:
You are notified through Hyperspace when a patient has joined the scheduled appointment.
You can start Zoom meetings directly from Hyperspace while continuing to document case notes in Epic.
The video meeting allows up to 100 participants.
            For Patients:
You can perform a device test prior to the scheduled appointment
You can launch Zoom from MyChart on your desktop, laptop, or mobile device.
You can receive a customized message while waiting for the host to join the meeting
2. CareX
CareX caters to patient access and operations as well as patient experience. It aims to do this by maximizing valuable resources such as time and energy. The platform eases workflow to send text, voice, and email messages that can be used to connect with patients and healthcare professionals.
3. Cedar
This app improves patient access and operations, and patient experience by giving the patients a financial engagement platform. The app features include:
4. Visuwell
The app is patient care centred. It offers an integrated telemedicine solution that is embedded into the Epic workflow. It aims to extend virtual care services, increase access, decrease patient leakage, and improve outcomes. The application's main feature is the platform's video streaming capabilities. It also enables virtual-care appointments for providers within Hyperspace and patients within MyChart. It promotes convenience for the patients.
5. MDCalc
This app is also focused on patient care. What it does is it connects medical calculators with patient data though FHIR. The calculator results show in the patient record. It is professionally and well made. It proves to be a great use to healthcare professionals as it allows them to use the best calculator and clinical decision rules for each and individual patient.
Features:
The current version of the application includes 85 auto-fill calculators.
Shows clinicians where the auto-filled data was found in the chart and the confidence in the data's accuracy
Physicians have the ability to overwrite any auto-filled input to provide final clinical judgement
The application tracks and provides advanced analytics on calculator usage
6. NeuroFlow
NeuroFlow's scope is patient care, and reporting and analytics. It aims to simplify the integration of behavioral health, help organizations deliver a collaborative platform, improve patient outcomes, and optimize value-based contracts.
7. SilverCloud
SilverCloud's focal point is patient care and patient experience. The 3rd in this list but it is different in a way that it focuses on being a digital platform for mental health. The app provides in-app patient dashboards, referral emails, and real-time insights from one centralized location that can help make the work of the healthcare team more efficient.