Dubai Desert Tours: An Unforgettable Desert Adventure Tour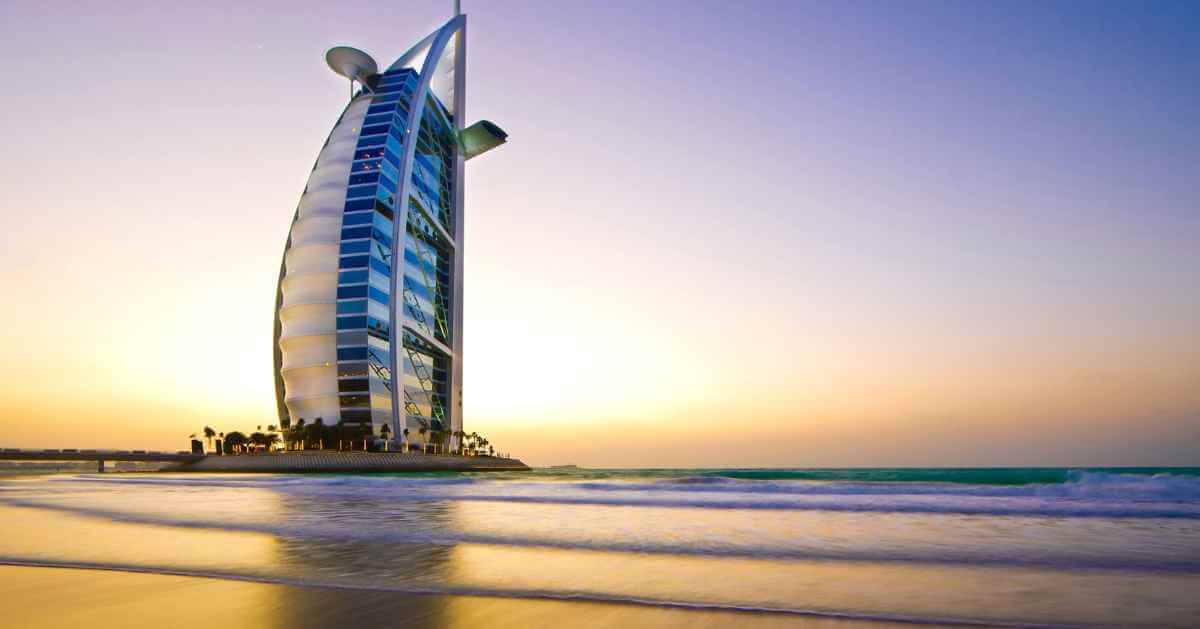 Known for glitzy skyscrapers and luxurious attractions, the megacity of Dubai also offers easy access to immense rolling desert dunes waiting to be explored. A Dubai desert tour transports visitors into serene sandy landscapes far from bustling urban life. From dune bashing and camel rides to sandboarding and sunset views, a desert adventure tour offers an exciting catalogue of activities to discover Dubai's majestic desert expanses. Read on for details on what makes Dubai desert tours an unforgettable experience.
Thank you for reading this post, don't forget to subscribe!
Dune Bashing
The headliner of any Dubai desert tour is exhilarating dune bashing – revving up and down towering sandy slopes in a 4×4 vehicle. Strap in for this thrilling rollercoaster ride across rippling dunes reaching 300 feet tall. Skilled drivers expertly steer and slide the vehicles up near vertical inclines before plunging back down at breakneck speeds. Passengers shriek with adrenaline as cars splash through shallow pools and skim over golden sand crests. The desert seems to go on forever as you blast between the endless waves of sand. This high-octane adventure awakens your inner child delighting in defying gravity. For daring travellers, dune bashing alone makes Dubai desert tours an unmissable experience.
Camel Rides
After dune bashing gets your adrenaline pumping, slow down to admire desert vistas from atop a camel's back. No Dubai desert tour is complete without a leisurely ride on the iconic "ship of the desert." Plodding in a caravan across open sands, you'll gain respect for how camels transported Arabian traders and settlers for centuries. Getting a feel for their gait as they lumber over dunes gives you time to soak in panoramic desert sights. Don't miss the perfect photo posing with your camel. The relaxing ride contrasts perfectly with thrilling dune bashing.
Sandboarding Adventures
Combining aspects of snowboarding and surfing, sandboarding down monumental dunes brings loads of fun. Strap your feet into a sandboard and stand up to slide or lay down for added speed. Launch off dune lips to catch sweet air. Learn to carve wide turns spraying sand on the endless sloped playground. Climb towering peaks for an adrenaline-filled ride down. The vast desert provides endless runs to practice sandboarding. It's a blast for kids and adults alike. Sandboarding adventures make Dubai desert tours truly multi-activity adventures.
Bedouin Camp Experience
After thrilling activities by day, Dubai desert tours give you a taste of traditional Bedouin life by night. Arrive at a traditional style desert camp surrounded by rolling dunes for sunset. Relax with shisha as you recline comfortably on Arabian style rugs and cushions. Camp staff prepare a delicious barbecue dinner with Middle Eastern salads and entrées. Gaze at the phenomenal night sky undimmed by light pollution. Listen to lively Arabic music as you gather around a crackling firepit. Some camps offer Henna painters, stargazing talks, and tanoura folk dances. Sleep in a Bedouin tent under velvety skies. Waking up in the serene desert is magical.
Unbeatable Sunrise and Sunset Views
Both sunrise and sunset sightseeing are included in comprehensive Dubai desert tours. Watch a blazing red sun dip below far off dunes at dusk. At dawn, see faint stripes light up the terrain as morning breaks. The interplay of light and shadow on rolling sandy waves seems otherworldly. You'll gain new appreciation for the raw, muted beauty of the desert. Photographers are wowed by spectacular sunrise-sunset visuals only accessible by heading deep into the sandy expanse. These stunning light shows stay etched in your memory.
Thrilling Dune Safari
For a condensed Dubai desert tour combining key adventures, join an evening dune safari. Ride camels at sunset before boarding 4x4s to speed over sandy ridges as darkness envelopes. Stop atop lofty dunes overlooking the illuminated city in the distance for breathtaking views. The tour winds down at a campsite with traditional music, cuisine and dance shows under starlit skies. At just a few hours, the evening dune safari pack action, natural beauty and cultural insight into a mini desert getaway.
Quad Biking Adventures
Zip across open desert terrain on a quad bike, also called an ATV. These fun four-wheelers let you spend hours exploring the boundless dunes. Follow guides over countless slopes, weaving through narrow paths and revving up near vertical climbs for thrills. Stop for photo breaks in photogenic spots only accessible by quad bike. With the wind in your hair and desert surroundings firing up adventure endorphins, quad biking delivers big fun in the Dubai desert.
Unbeatable Value
For frugal travellers, Dubai desert tours offer exceptional value and experiences. All-inclusive tours provide transportation, energetic guides, diverse activities, camping arrangements and meals from under $100 per person. Where else can you quad bike, sandboard, dune bash, ride camels, stargaze by campfire, watch desert sunsets, bed down in luxury tents, and feast on barbecue – all in 24 hours – for such a reasonable price? Dubai desert tours squeeze bucket-list worthy adventures into budget-friendly packages.
In the heart of the desert, Dubai offers an array of experiences that cater to diverse preferences, from adrenaline-pumping adventures to serene desert escapades. The proximity of the arid golden dunes, just a short drive from the bustling city, allows for half-day or full-day tours that cater to various interests and groups, providing a spectrum of thrilling activities and immersive cultural encounters.
These desert adventure tours are designed to encapsulate the essence of the desert, ensuring an unforgettable experience for couples, families, and groups alike. Unmissable activities range from the timeless charm of a camel ride, providing a unique vantage point to appreciate the vastness of the desert, to exhilarating journeys over the silky dunes aboard robust 4×4 vehicles. As the day winds down, a night spent in a traditional camp beneath the starlit Arabian sky elevates the experience, promising an authentic and memorable cultural immersion.
Exploring the Dubai desert promises enduring memories, offering a glimpse into the quintessential landscapes of Arabia. Whether seeking an adrenaline rush or a serene escape, these tours encapsulate the beauty and culture of the desert, ensuring a well-rounded experience that resonates long after the journey concludes. The allure of the desert's tranquillity and the thrill of its adventures create an indelible tapestry of experiences, providing a deep connection to the enchanting essence of the Arabian landscapes.