Choose the Best Jetski: Tips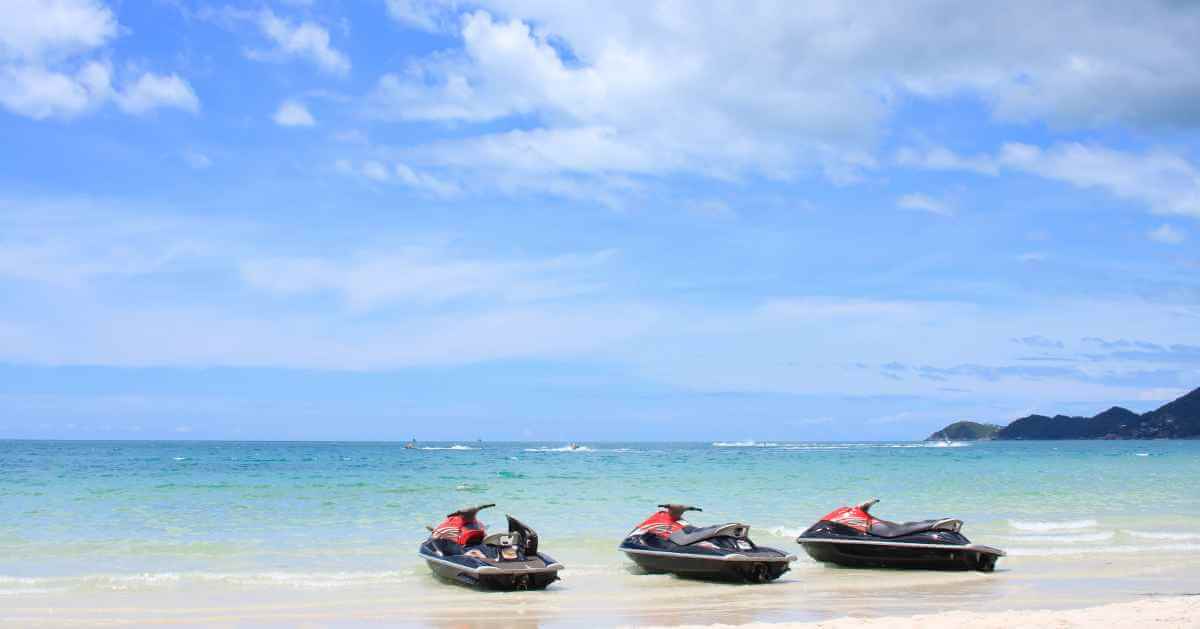 Introduction
It is likely that you found this page because you are interested in learning more about jet skiing for novices. You are at the correct spot because we will give you a quick rundown of the essential information you should understand before getting on a jet ski and taking off.
Thank you for reading this post, don't forget to subscribe!
The first thing to be aware of is that jet skiing is a great summery water sport that can be enjoyed at almost any beach. Jet ski competitions Regardless, jet ski riding is mostly a leisure sport that not only gives you just the perfect amount of joy as you ride little surf at different speeds but also opens up access to stunning beaches and secret bays that would have been hard to find. Jet skiing is always an activity performed most effectively under supervision, as you shall see. A qualified teacher will always brief you, teaching you the inner workings of operating this watercraft and reminding you of all the water regulations you must follow! You can also consider jet ski for sale in uae if you want your private Jet Ski
The basics of jet ski riding
Though it may appear tough at first, you will quickly realize how simple it is to ride a jet ski if you adhere to the guidelines and all the laws! The truth is, driving this vehicle is the simplest. The minimum age requirement varies depending on the center where you are participating in the activity; likewise, the need for the motorist to be carrying a driver's license. I will talk more about it later.
Things to consider before going jet skiing
The instructors will always provide you with a briefing before your ride, regardless of their level of experience in jet skiing. Additionally, there are conditions that must be met before you can even learn how to start your engine if you want to begin jet skiing. We have put together the most crucial facts that are beneficial to be aware of beforehand so that you are ready, particularly when it comes to jet skiing for novices.
If you follow a single bit of advice, it would be to stare far ahead and maintain the steadiest pace possible. The vehicle's steering is going to react accordingly. Stay calm, maintain your composure, and carefully manage your jet ski!
Which equipment is required for jet skiing?
A life jacket is an essential component of clothing that is provided by the guides and is always required for jet ski outings. Each jet ski also has a radio so that the guide may be contacted. You will also be provided with a wetsuit, which will vary according to the time of year, the temperature of the water, and how long the adventure is. When you take a break at a beautiful beach or bay while on a jet ski safari, the guides can additionally supply you with the snorkeling gear you need.
Examine your list of required materials carefully before making your reservation. Certain jet ski rental locations may want a deposit or your identification card. Ensure to pack a towel, sunglasses, and a container of water, and put on your swimsuit and sunscreen.
Things to Take Into Account When Selecting the Best Jet Ski
There are a number of important things to take into account while selecting the finest jet ski. You may select the ideal jet ski that meets your specifications and tastes by taking into account these variables. Each of these elements will be explored in more detail below:
1. Engine Output and Efficiency
A jet ski's efficiency and horsepower are essential. The jet ski's engine controls its speed and ability to accelerate. You ought to opt for a jet ski with a potent engine if you're seeking fast rides and thrilling experiences. Pay close attention to the horsepower (HP) graph while evaluating engine power. More power and quicker speeds correspond with a higher HP rating. To achieve an equilibrium between power and fuel economy, it is important to remember that an engine with greater output could also demand more gasoline.
2. Managing and Adaptability
The jet ski's control and quickness are other crucial factors to take into account. You want a jet ski that easily operates over steep curves and waves by answering its commands fast and smoothly. Adaptable hull design, rapid steering, and innovative stabilizing technologies are some features to look for. Even in difficult situations, you will find it less difficult to operate the jet ski thanks to these characteristics, which will improve its agility.
3. Energy Efficiency of Fuel
You should not ignore fuel economy, particularly if you want to spend a lot of time on the water's surface. Long-term financial savings and the ability to take more trips without bothering about frequent recharging are just a few benefits of choosing an economical jet ski. Keep an eye on how much petrol the jet ski is using and how full its tank is. You can ride your jet ski for longer periods of time and make fewer journeys to the fuel station if it has a greater tank capacity and uses less gasoline.
4. Capabilities & Storage Flexibility
Having sufficient space for all your stuff and gear is critical when heading out on the water. A jet ski with plenty of storage space should include places to store extra equipment, life jackets, and personal belongings. Certain jet skis are equipped with additional features, such as storage spaces designated for certain things or watertight compartments. You may have a more organized and pleasurable day on the water with these useful features.
5. Safety Elements
The first consideration when acquiring a jet ski ought to always be safety. Pay attention to important safety elements that will safeguard you on the water and improve your entire riding experience.
Conclusion
You must first decide what you want and jetski price before you can purchase a jet ski. Identify the model that most closely matches you by doing some study! Additionally, remember to take responsibility for the different ownership expenditures and make certain you always do the water test.