What To Look For While Choosing The Best Driving School?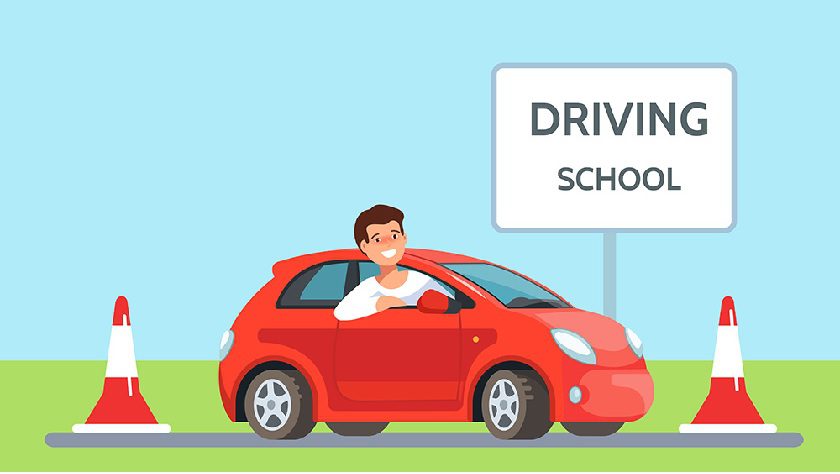 Getting registered with a driving school is among the unforgettable moments for a learner driver. A professional driving school has qualified and experienced drivers to give support and guidance throughout your journey. Therefore, it is always recommended to enroll with an accredited driving school.
Thank you for reading this post, don't forget to subscribe!
You should find the ideal driving school carefully before rushing into an enrolling decision. You can even ask your queries before joining and learn more about what you will get after enrolling in the program. Here are a few things that you should look for before joining the school.
Search For Best Driving Schools 
First, you need to think about yourself before finding the best school for your driving needs. You have to decide what type of student you are because there are courses and schools for two types of students. The driver's education will begin from class instruction for first-timers, while defensive-driving classes are curated to meet the needs of experienced drivers looking for a way to hone their skills. So, you need to know whether you need to join a beginners' course or a specialized course curated for experienced drivers.
After that, you need to check whether the driving school is licensed or not. However, if you want to find the ideal driving lessons in Australia, it would be better for you to visit every school and choose according to your requirements. Also, you should consider the equipment and simulators used by them to train their clients. Reading through their templates and textbooks will allow you to know about their curriculum.
You can contact the support team and ask how long they have been operating their business and see references. Determining the quality of their services and education is probably the best way to choose a driving school. You should look for a driving school that provides approved classes, experienced trainers, and simple manuals. It will help you find the perfect driving lessons to match your requirements.
Before enrolling for the top-notch driving lessons in Australia, you should learn more about the type of vehicle they are using to train their students. You should ensure that the equipment and car are not too old. The driving school should conduct time to time inspections and maintain the condition of their vehicles. You should also check that the school has taken any liability insurance in which students are covered.
However, most prominent driving schools will update this information on their websites if you struggle to find adequate information regarding their vehicles. You can directly ask them before reaching your final decision. It will ensure that you are getting the best equipment for your training program.
Time Invested By The School 
It is always better to know when a student will begin to drive a car and under what conditions they will be honing their skills. Beginners should know that practicing turns in an open space is much different from changing lanes on the highway. Moreover, there are plenty of state requirements and driving schools, and students should learn to make the most out of their instructional and live content.
Students should maintain a good grasp of the knowledge provided by the instructor during the practice time as it will help them deal with various situations. You should know that a perfect driving school will incorporate effective, excellent methods to teach their lessons. The best part is you even check if the teaching methods are tested and try to get relevant results, making you a skilled driver.
Learn About The Instructors 
Since instructors or teachers are the essential assets of every driving association, trainers should have a positive attitude and the ability to nurture a learner driver. Every instructor has a different style of teaching their students at driving school. It means you have to determine how these instructors are selected based on their experience and qualification.
You can also know whether the company owner had conducted background checks for the instructors or not once these instructors are qualified for teaching you how to drive. One should know that a reliable driving school would ask for a driving certificate to ensure the person is qualified for teaching. The driving school will test their knowledge and skills before recruiting them. And if you experience even a minute doubt, you should move to another driving school.
You should join a small class that does not contain over 30 students assigned to every instructor governing the classroom so that every individual gets attention. Discussing driving skills should be at least face to face to interact with the classroom effectively.
Driving schools are often selected on the basis of their certified and trained instructors. That means it is important for you to determine how classes are taken. You should know that every teacher is well versed in all aspects associated with the vehicle. It is making them responsible for teaching learner drivers to become better drivers in the upcoming future.
One of the essential factors to consider while choosing the best driving school is its timing structure and location. You should choose a school that is accessible from your workplace, college, or residence. Another factor that you have to consider is timing.
You should be able to select a session that you could attend in your free time. However, some of the lessons will be taken online, but most lessons would be conducted in-person to improve the interaction between the instructor and the student. You might need to use public transport or a lift from your relatives or friends to reach your school in such a case. So, you should not select a school that is far from your city.
We Can Help 
Students should know that learning something needs commitment, and driving is not an exception. You have to devote your time and organize your schedule to invest your efforts effectively. Here you will have the best LTrent Driving Lessons that will improve your driving skills effectively.