Difference between MBA and MIM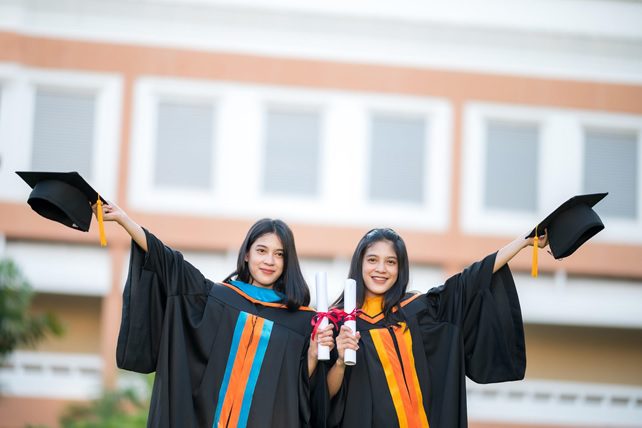 The Masters in Management program is gradually becoming popular among students and is usually confused with an MBA. However, both these programs are quite different from each other. Students who apply for the MiM program are much younger as they are allowed to have less than one year of corporate experience and are therefore more youthful than their MBA counterparts.
Thank you for reading this post, don't forget to subscribe!
The MiM degree originated in Europe and is taken up by undergraduates who wish to kickstart their management career. The duration is usually one year, and it lays the groundwork for all the subsequent business-related studies.
Unlike an MBA, the applicant's work experience is not a critical factor in MiM due to the course's very nature; it helps them build a strong theoretical understanding of the concepts and is, therefore, less focused on practical application. Although prior work experience is not a pre-requisite but is usually appreciated and acts as a bonus. But if a candidate has more than one year of work experience, they are encouraged to apply for an MBA instead.
[Read More: 5 Questions You Should Ask Yourself Before Embarking on an Online MBA]
Key differences between MBA and MiM:
Curriculum 
There is a significant difference between the two courses in the curriculum. An MBA degree allows students to delve deeper into specific areas of business according to their interests. It allows you to utilize your pre-existing learnings and use them as you learn about finance, marketing, and human resources in-depth. On the other hand, a MiM course focuses on providing a firm grounding via core business courses and does not offer various electives. The core modules on accounting, marketing, and strategy, schools offering MiM also provide students with various internship opportunities to put the learnings into practice.
Duration 
Since an MBA is an intensive programme, thus it lasts for about two years (full time). However, there are some exceptions, and some schools offer programs that last for one year. A MiM, being a high-paced course, lasts for about ten months. The short duration allows you to quickly equip yourself with a theoretical understanding of the business processes and enter the job market as soon as you are done with the course.
Career prospects
Most MBA applicants have significant work experience, and therefore, it prepares you for mid-level managerial positions once you've completed the program. It immediately helps you advance to a higher position and increases your chances of taking up an advanced role in the future. A MiM usually gets you an entry-level position in the business domain as it is mostly taken up by recent graduates who have little or no work experience. It prepares you for the highly competitive field of business and helps you with a smooth transition.
Cost 
It is undeniable that pursuing an MBA can burn a hole in your pocket as the cost can be as high as $100,000. Although schools in countries like Germany offer cost-effective courses, if a candidate chooses to pursue this degree from a top business school in the U.K. or U.S.A, it will be a considerable expense. A MiM, on the other hand, is a more economical option as the cost ranges between $45,000- $50,00. It is a viable alternative to an MBA degree, especially for younger applicants who do not have the resources to pursue a full-time MBA.
Recognition 
An MBA is one of the most popular post-graduate degrees in the world and is therefore recognized worldwide. Numerous schools across the globe offer this degree. A MiM, on the other hand, originated in Europe and is slowly gaining recognition among business enthusiasts. Top business schools in countries like the U.S. are still a bit sceptical when it comes to a Masters in Management but are slowly getting used to it as more and more students are applying for the program.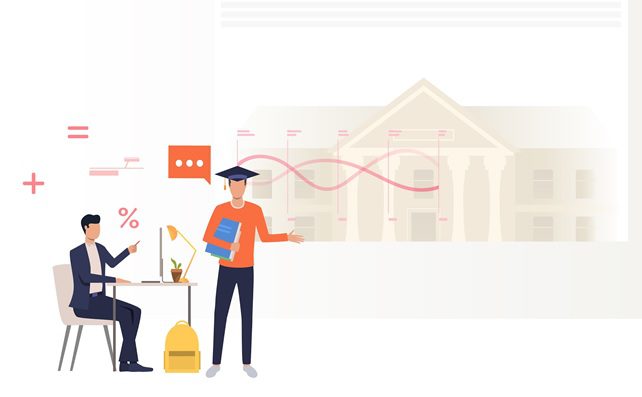 Here is a list of top MiM programs based on the QS world rankings:
HEC Paris- MSc Strategic Management
London Business School- Masters in Management
ESSEC Business School- MSc in Strategy and Management
ESADE- MSc in International Management
Imperial College London- MSc in Management
IE Business School- Masters in Management
London School of Economics- MSc Management
CEMS- Masters in International Management
Copenhagen Business School- MSc in Economics
ESCP Business School- Masters in Management
Emlyon Business School- MSc in Management
Wu Vienna- Masters in Management
If you are confused about which program will be a better fit for you, you must assess where you are in your professional life and where you wish to be in the future. It would be best to keep in mind that an MBA program is more expensive and requires more time to complete. It would help if you weighed both the programmes' pros and cons and then decide what suits you best at this stage in your career. If you choose to go for a MiM program, the schools mentioned above offer top-notch facilities with a rigorous curriculum that will surely give you a headstart in the business world. If you wish to explore an MBA, here is a list of the top 10 MBA colleges globally.