Are data rooms useful for those in mergers and acquisitions?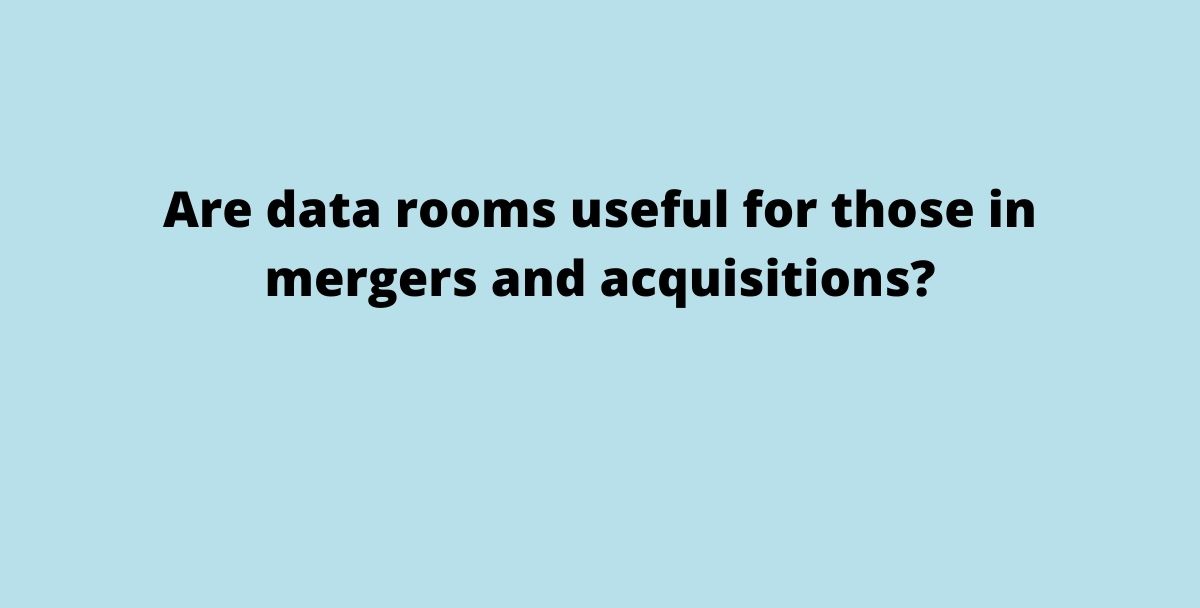 Data rooms are online repositories that facilitate online information storage and sharing. They have continued to gain popularity over time with the increased uptake of technology. They are more efficient data sharing and storage systems than conventional methods such as physical data rooms. Data rooms can be created and customized on platforms such as Firmex. They are widely used in mergers and acquisitions for a variety of reasons;
Thank you for reading this post, don't forget to subscribe!
They offer high levels of security and controlled access to information.
The data rooms require permission before access is granted. They use passwords and offer several levels of security, such as two-step verification methods. Data rooms also control access and can limit who has access to what information and grant permission for editing files, view, print, and other options and track changes made to the files. This makes it easy for everyone to notice amendments and alterations made, enhances accountability, and helps to tighten security as any security breaches can be easily noticed and rectified. Due to this high level of security, they present a perfect platform for sharing highly confidential information such as contracts, copyright, intellectual property information, financial details, and trade secrets.
They are versatile
Data rooms can be used across almost all industries and can handle different types of information in both large and small volumes. This makes them perfect for mergers and acquisitions regardless of scale. They also facilitate easier sharing of information across different departments that are in a company or industries such as pharmaceuticals, legal, finance, and banking. They can also be customized to meet specifications that address the unique needs of each merger or acquisition.
They are efficient
Data rooms can be set up in a very short time and require minimal human resources to manage. This makes them cost-effective as it eliminates the costs of paying numerous people to manage them. They also eliminate the cost of using paper through photocopying files. They are super fast, which makes them very time-efficient, and can send large volumes of data instantly. They support multiple users at a time, making it perfect for mergers that usually involve several people reviewing documents simultaneously. They eliminate the need for meetings and traveling for reviews as the information can be shared and reviewed in the rooms. Activities such as auditing can be done seamlessly without the need for physical meetings or travel. Further, numerous options make them easy to use, such as using keywords to locate documents. This makes data retrieval fast and easy. They also increase communication transparency as they provide a central point for everyone to share their ideas and reach an agreement. It helps eliminate misunderstandings that may arise from using different platforms.
Ease Of Use
Almost anyone can use most data rooms as they are designed to be straightforward. In case of any challenges, most providers provide support to assist whenever issues arise. Those handling mergers can use them effectively regardless of age or education.