Buy SIM online from 10digi.com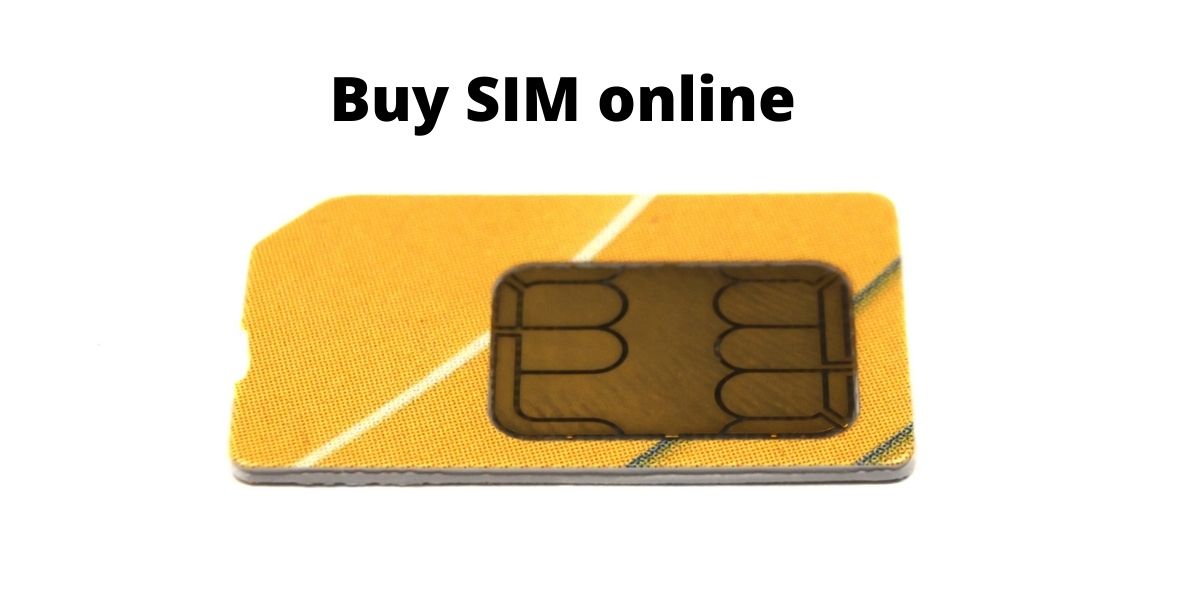 The new age of shopping is online. When even your daily vegetables can be ordered online, then why not your SIM connections. Well, now you can buy SIM online from 10digi.com. This ecommerce company gives you SIM connections from all the operators: Jio, Airtel, Vi, BSNL and has all types of connections- Prepaid, Postpaid, Port number feature which makes SIM buying experience not only easier but faster as well.
Thank you for reading this post, don't forget to subscribe!
Thinking about online shopping for a SIM connection? Here is why 10digi is better than other local SIM providers:
1. Pricing:
No matter what we buy, we make sure we get the services/ products at the best price. 10digi.com offers a minimum price guarantee. The prices charged at 10digi are lower than that of the local SIM providers because those providers charge for SIM cost also, but 10digi charges only the plan price as laid by the operators. There are no additional charges.
2. SIM Delivery:
To get your SIM connection from a local vendor, you will have to wait and check for the store timings. Even when you reach the store, you will have to wait for an executive to be available to address your concern. This means taking out half of your day just to buy a connection. At 10digi.com you just need to order your SIM connection online at 10digi or through the app. You get to choose your favourite delivery time slot and the SIM can reach you as fast as 2 hours.
After delivery also, you don't have to go anywhere for activation. All the activation and KYC process will be done by the delivery executive at your home. Which means saving on time and making the best use of your off day relaxing at home.
3. Selection of operators
Another problem with local vendors is that you may or may not find every operator at your local store. They might not even have all  the plans that you are looking for. And then you will have to move to another store just to compare plans or end up buying an expensive, less efficient network.
But at 10digi.com, you can compare plans from all the operators. You can choose the type of connection that you are looking for and select the operator and then the plan. It's  quite simple and convenient to do it online with 10digi.com.
The connections offered at 10digi includes:
Jio Prepaid connection
Jio Postpaid connection
Airtel Prepaid connection
Airtel Postpaid connection
Vi Prepaid connection
BSNL Prepaid connection
You can also choose a VIP/ fancy number for your preferred connection online at 10digi.com.
Also, you can port your current number to any operator of your choice:
Port to Jio
Port to Airtel
Port to BSNL
Port to Vi
Choice of Numbers
At local vendors, all you get to choose from is 5-10 numbers. They may not even have specially curated numbers like the numbers-matching your current number or the ones that match your birthday. But 10digi gives a pool of over 3 lakh numbers. You can search and make any kind of number your own just by paying a little extra for the VIP numbers. The cost of special numbers starts as low as Rs. 45. All the numbers are authentic.
1. After sale support
At 10digi, executives are always available for your support even after the delivery and activation of your number. They help you with all the processes and make sure you are able to enjoy the benefits you have purchased. But local vendors will not bother even if your number is not activated. They will ask you to call the customer care of the operator and resolve the issue by yourself.
2. Special offers
It's only at 10digi.com that you can get special offers and coupons for your SIM connection. The company keeps running promotional schemes for its valued customers and provides offers that no local vendor can ever provide.
If you are planning to buy a new prepaid/ postpaid connection or looking to port your number online, then you should definitely consider trying 10digi.com and we can guarantee that you will not be disappointed.
You may also check the company's google ratings where a lot of customers talk about the polite delivery staff and quick service of the company.
Not only this, they provide information on a lot of other mobility-related services like broadbands, OTT platforms, and a lot more.
To know further about online SIM delivery in India, visit our site.