How To Use Tech To Improve Customer Service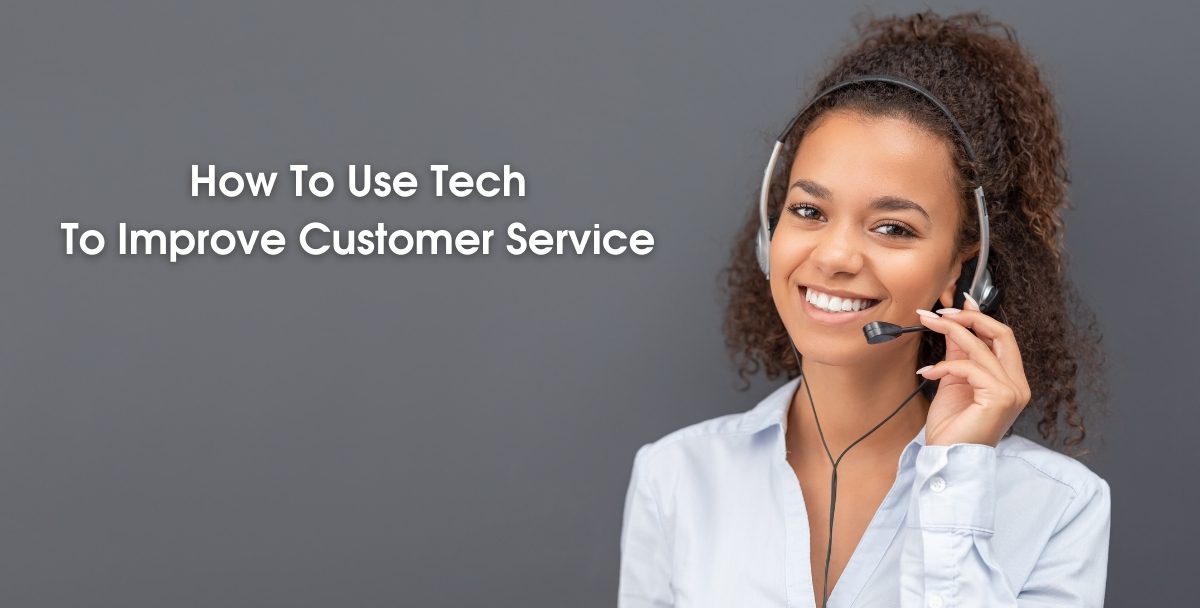 Customer service needs to be a priority for every business yet this is often an area where companies fall down. Poor customer service will lose a customer for life, it could lead to negative reviews and damage your brand reputation so you will want to avoid this at all costs. This is why it is helpful to be aware of a few ways that you can use tech to improve your customer service which could help you to retain customers, benefit from word-of-mouth marketing and develop a positive reputation. Read on for some of the best ways to use tech to improve customer service.
Thank you for reading this post, don't forget to subscribe!
Chatbot
There was a time when chatbots could actually negatively impact your brand because the technology was not up to the required standard and could frustrate customers, but this is no longer the case. Modern-day chatbots are highly intelligent and are a great way to provide instant, 24/7 support without putting too much strain on your customer service team. This could be helpful for getting questions answered swiftly to improve conversions and help you to stop losing out to the competition.
Also Know about: free live chat software for website.
Live Chat Feature
Alternatively, a live chat feature is a good addition to your company website because it allows you to provide instant customer service with a human touch. Many people prefer to use digital forms of communication as opposed to the phone so having a live chat feature could be valuable and make it easy for people to get in touch with your business. When you try call center outsourcing to the Philippines, they provide live chat support as part of their customer's option to handle a wider range of concerns. We all know that some people aren't comfortable to talk on the telephone so adding this option will allow them to feel heard and valued. This will also help avoid circumstances where a customer directly post their complaints to social media because they can't go directly to you.
Toll-Free Number
A toll-free number will encourage people to phone your business which is often the most effective way to provide efficient, high-quality customer service and for relationship building. Additionally, providers like Kall 8 will provide a wide range of helpful features that will help to boost your customer service and business, such as the ability to analyze the results of ad campaigns online, custom call forwarding, call analytics and more.
Customer Relationship Management Software
Providing good customer service means knowing your customers and providing tailored support for their needs – this will help customers to feel valued and recognized as well as improve the level of support that you can provide. Customer relationship management software (CRM) can simplify this by helping you to manage all interactions with past, current and potential customers.
Videoconferencing
There are limitations to providing customer service online or on the phone which can be frustrating, especially when face-to-face customer service is not possible. The best solution to this is video conferencing, which provides the closest possible experience to face-to-face contact and you could even use screen sharing tools to improve the experience. This could be particularly useful during the coronavirus pandemic and will become more common with people working from home.
These are a few of the most effective ways that you can use technology to improve customer service. Customer service is an area that needs to be a priority and using the best and latest tech can help you to improve customer service which, in turn, will help to drive your company forward.