EARNING YOUR CompTIA SECURITY+ CERTIFICATION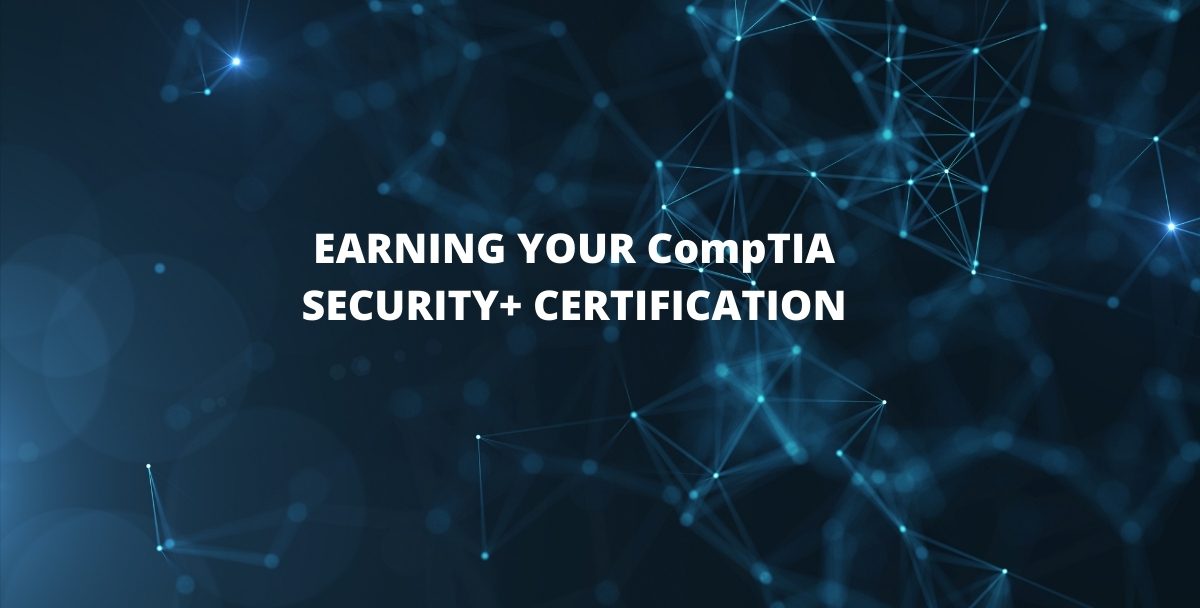 The CompTIA certification is the global certification, which you can say validates the baseline skill. The skills one needs to perform in core security functions so that you can pursue an IT security career. It is one of the very first security certifications, which IT professionals should earn. The exam focuses on today's best practices for risk mitigation. Risk management and many more. This also includes more emphasis on practical training. The exam searches for hands-on ability. This helps to identify to find out the threats, not only that but also helps in addressing the threats too, attacks and vulnerabilities.
Thank you for reading this post, don't forget to subscribe!
When we talk about data security, we know it is one of the most important aspects. Among the various subfields in the IT sector, data security grows rapidly. So people who are not even actively involved can also know about the different preventive ways.
There are firms that want to hire people to help them in creating invulnerable IT services. But if we handle down the reality check, this is not likely to happen. You can complete your part by getting the CompTIA security+ certification, collaboration with huge organizations, like IBM, Ricoh, Lockheed Martin, General Mills, and the US department of defense. These organizations regularly employ people who have this certification. So in case, you are certified, you are making yourself more profound.
DISPLAY OF PROWESS
Among the other benefits we get, one of the major benefits we get is that the CompTIA Security+ training program allows you to demonstrate your mastery of six different specializations. The program includes compliance, network security, and identity management, and cryptography. For easier transitions in further aspects of your life, the CompTIA training certificate will enhance the essential skills. By this, you not only expand your knowledge across different areas but also make career opportunities greater as well.
IMPROVING CAREER PROSPECTS
Even if you are just in an entry-level position, you can no doubt make yourself more qualified for the other upcoming opportunities. You can do this by online training and participating in various online training programs. Many of the IT professionals who have the CompTIA network plus certification eventually go on to become consultants and administrators.
This education also makes it easy to go on simultaneously. Training, knowledge, and time are relevant as time goes on. If you think your certificate does not need up-gradation and you can sit on your laurels, then think twice. You should complete online Continuing Education Units(CEU) and maintain your certifications, and then ultimately maintain your value as a knowledgeable employee.
PASSING THE TEST
The test is usually tough and contains a total of hundred questions. That includes some multiple-choice questions and some performance-based questions. Either of the both can be useful to you. Most of the candidates find the latter one to be more useful. It is because they find with the latter, they can comprehend their skills in a better way so they can demonstrate it and can be confident on it. So this acts as a golden opportunity for them. The simulations may even be better in helping you with other things, too, like dealing with real-world problems, which one may encounter at the workplace, and the list goes on.
You have to keep in mind that earning and maintaining the CompTIA security+ certification is just level one or just the beginning. Furthermore, you will be assigned more difficult tasks, and with those advanced tasks, the employers can see your credentials. You can use the4 same drive, which motivated you to get the certification, in the very first place, and then continue you can improve your skills further, till you find a pick and then you can risk and choose the career tasks you accept.
Popularly known as AGIT, Ashford Global IT is one of the leading providers in IT training. It consults from small businesses to medium ones. Basically helps the individuals to improve their skills.
Keeping in mind that CompTIA offers a number of exam training options for the CompTIA security+ to fit into the particular learning style, learning schedule. This can be used in many ways, one of which is can be used in combinations with each other as you prepare for the exam.