7 Common Small Business Mistakes That you Must Avoid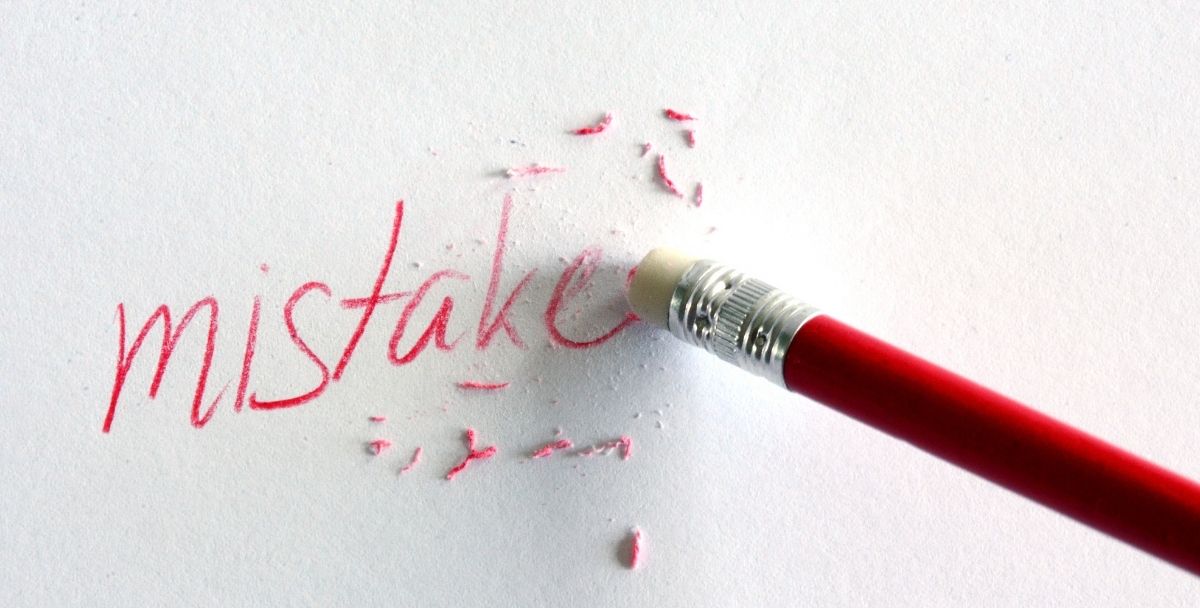 According to the U.S. Bureau of Labor Statistics, 20% of new businesses fail within the first two years of their start and nearly half don't survive past the 5th year.
Thank you for reading this post, don't forget to subscribe!
These statistics must terrify you as a small business owner, but you can avoid this by steering clear of common small business mistakes.
In this post, we have listed common small business mistakes that you must avoid in 2022. Learn what these mistakes are and avoid them to thrive in your business.
7 Common Small Business Mistakes You Should Avoid in 2022
Nobody's perfect, but if you know the common small business mistakes, you will be able to avoid any potential pitfalls.
Here are the common mistakes that small businesses often make.
1. Casting Too Wide a Net
Many small business owners, who've just started their business, try to target a large market segment by offering too many things. Instead, they should focus on a niche market that is their area of specialization.
If you try to offer everything under the sun, you will end up in a rabbit hole. For a new small business, it is expensive—and sometimes unfeasible—to sell their products/services to a mass audience.
On the other hand, it is much easier to offer specialized products or services.
The more specific your target market is, the better are your chances of delivering a positive customer experience. Therefore, before starting your business, conduct thorough market research to identify your target customers and their preferences.
Then, choose a few offerings that you can deliver to your target customers in the best way possible and focus only on those.
2. Doing It All By Yourself
This is one of the common mistakes made by entrepreneurs who are perfectionists.
One of the most common small business mistakes that entrepreneurs make is to try to handle every business operation by themselves.
It is true that as an entrepreneur, initially, you have to don multiple hats and take on different responsibilities.
However, some sensitive areas of business like obtaining licenses and permits and legal compliance should be outsourced to experts like GovDocFiling. This will not only help you get things done faster but will also keep you far away from lawsuits and penalties.
As your business grows, you must hire people and learn to delegate tasks. Like every other normal human being, you too have strengths and weaknesses. Hiring and effectively managing people will multiply your strength.
In contrast, many times entrepreneurs hire people too soon, like hiring full-time employees when a part-timer might have made more sense. Be selective about who you hire, but don't overdo it either.
3. Being Incautious with the Cash Flow
According to CB Insights, 38% of startups fail because they run out of cash. Managing money is an important skill that entrepreneurs should have, but often lack.
Mismanagement of money is one of the common small business mistakes that can easily be avoided using cash-flow analysis and profit & loss statements.
Ideally, you should maintain an account balance equal to the last three to six months of operational costs. This allows you to keep your operations running even if you experience unexpected cash outflows.
4. Launching Without a Business Plan
Another common small business mistake entrepreneurs make is to launch the business without creating a solid business plan. Launching a business without a formal plan is like heading out on a 40-mile hike without navigation.
The business plan is a roadmap that illustrates how you are going to get your first (maybe 10 or 100) customers and expand further.
A typical business plan includes market analysis, organization structure and management, services or product lines, marketing and sales strategy, funding plan (if any), and financial projections.
Entrepreneurs should also consider creating a dedicated marketing plan where they can brainstorm their initial customer acquisition strategy.
5. Ignoring the Digital Aspect
Although technology is democratized to an extent that even small businesses can afford to have a fully-functional website and other tools, many still struggle to adopt it.
A survey by TopDesignFirms in 2021 reveals that 28% of the small businesses in the US don't have a website. Not having a website and active social presence is a common small business mistake that should be avoided at all costs in the current times.
Also, many retail businesses operate only via Facebook marketplace, which isn't the best approach for marketing.
Some businesses that have a website don't have a professional appearance. With the rise of platforms like Wix and Shopify, business owners can easily design a fully-functional website without a tech expert.
6. Expanding Too Soon
One of the common small business mistakes is assuming growth continuity after achieving initial success.
Expanding the business too quickly is a desirable but risky idea and can have dire consequences. For example, you may later find out that the initial success was just influenced by the external business environment and was only temporary.
The best way to amplify your initial period of growth is to analyze what's working and try to multiply its effect by replicating the formula for other areas of business.
7. Avoiding Contracts
Avoiding contracts and running a business based on personal relationships is yet another common small business mistake.
Although some businesses believe that signing contracts can undermine the trust within a relationship, the opposite is true. Creating, managing and negotiating contracts is an effective way to establish reliable and long-lasting relationships with other businesses.
No matter how good your personal relationships with suppliers or clients are, they have a tendency to come to a screeching halt when agreements aren't in place.
You're Ready to Shine
Starting and operating a small business is not for the faint of heart. However, if done right, it can be the most rewarding journey you have ever embarked on.
Just avoid the common small business mistakes listed in this article and you are ready for your business succes. All the best!