Celebrating Special moments with Jewellery: Picking the Perfect Gift for Your Loved Ones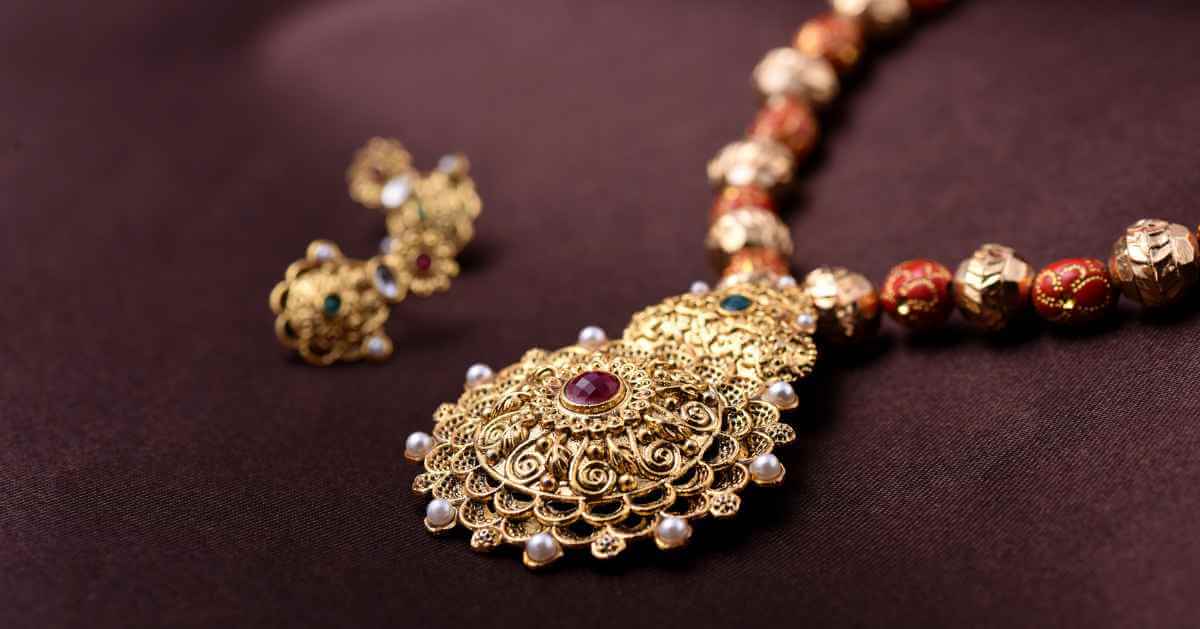 Special occasions are incomplete without gifts and precious jewellery is by far the best gift for anyone. Gone are the days when jewellery was only gifted to women, things are changing with time and men's jewellery is one such change gaining traction. There is jewellery available now for people from all genders and age groups. Jewellery has been an integral part of Indian tradition for centuries and for all the right reasons. Jewellery gifts hold the ability to create memories, express love and exude oomph all at the same time. Let us explore the art of picking the perfect jewellery for your loved ones from the best jewellers in India to make sure all your occasions are full of sentiment and elegance.
Thank you for reading this post, don't forget to subscribe!
Mind the occasion
Every occasion and special moment of life deserves a gift, whether it is a birthday, an anniversary or a festival. When buying jewellery to gift it is essential that you mind the occasion behind it. The jewel you are choosing should reflect the essence and significance of an occasion. You need to think and really think if your gift will convey the emotions you want to portray with the help of your gift. The expense of the gift will also depend on the occasion and you need to plan out the budget well before you make a purchase like this.
Choosing among the best jewellers in India
If you are buying precious jewellery it is not an expense it is an investment and you need to be sure about it. The jewellery you buy should stand the test of time and should also be lucrative. For this, you need to research the best jewellers in India and find a credible jeweller. The renowned jewellers are known for their trustworthiness, quality and excellence in craftsmanship. The jewellery pieces they offer are both dazzling and they definitely make you shine through the years. Your overall experience of buying jewellery and gifting it largely improves when you choose the right jeweller.
Take into consideration the taste of the recipient
If you are giving a gift to someone, you should take into consideration the taste of the recipient. The gift should resonate with their personality along with doing justice to the occasion. Are they someone with a traditional taste in jewellery or do they prefer something more modern and contemporary? Paying attention to details like these will help you choose the right gift. Also, don't forget to buy it from Indian jewellers who are best at what they do.
Symbolism in jewellery
Jewellery gifts often symbolize something or the other and it is important to know these nuances to choose the right gift for the right person. Different types of jewellery have different types of meanings. An example of that would ring symbolizing love and commitment while necklaces are mostly symbols of sophistication and elegance. Considering the emotion that you want to express through the jewellery can go a long way. So if you are buying a gift for your partner, you can choose a ring whereas a necklace would be more appropriate to gift your mom.
Selecting the right materials
Materials and gemstones can add largely to the beauty of the jewellery you are while also greatly impacting the return on investment on the piece of jewellery. The materials also have hidden symbolism along with the gemstones. Silver is famous for simplicity and purity, yellow gold represents prosperity and platinum is the most durable. The gemstones also have a fair share of symbolism attached to them, rubies symbolize passion while emeralds are said to represent growth. Gemstones, while having a unique symbol attached to them also add a pop of colour to the jewellery. According to the best jewellers of India, your best bet is yellow gold jewellery as it is the most timeless option while being highly lucrative.
Budgeting for your gift
If you are looking for any kind of precious gift, you need to consider the budget so that you can plan the gift accordingly. It is a necessary step in your journey of gift-giving. You can plan these gifts well in advance and it should not be hard to do as you can anticipate what occasions are coming next. Indian jewellers offer jewellery to suit every type of budget but you need to decide your own budget for the gift. You can start saving for these gifts by investing in saving schemes for jewellery. Yes, you heard it right! There are saving schemes especially designed so that you can fulfil your jewellery goals.
Conclusion
Choosing the perfect gift for your loved ones should not be a daunting task but instead a beautiful experience. You can ease your gift-buying anxiety to a great extent if you simply plan out your gifts in advance. There are platforms like Plus that are designed to help you plan jewellery gifts in advance with the help of their savings schemes for purchasing jewellery. They are partnered with the best jewellers in India to help you purchase the right gift for your loved ones. This way all your celebrations can be free of last-minute budget constraints or impulsive purchases.