The Best Swimsuits for Active Women: Top Picks for Swimming, and More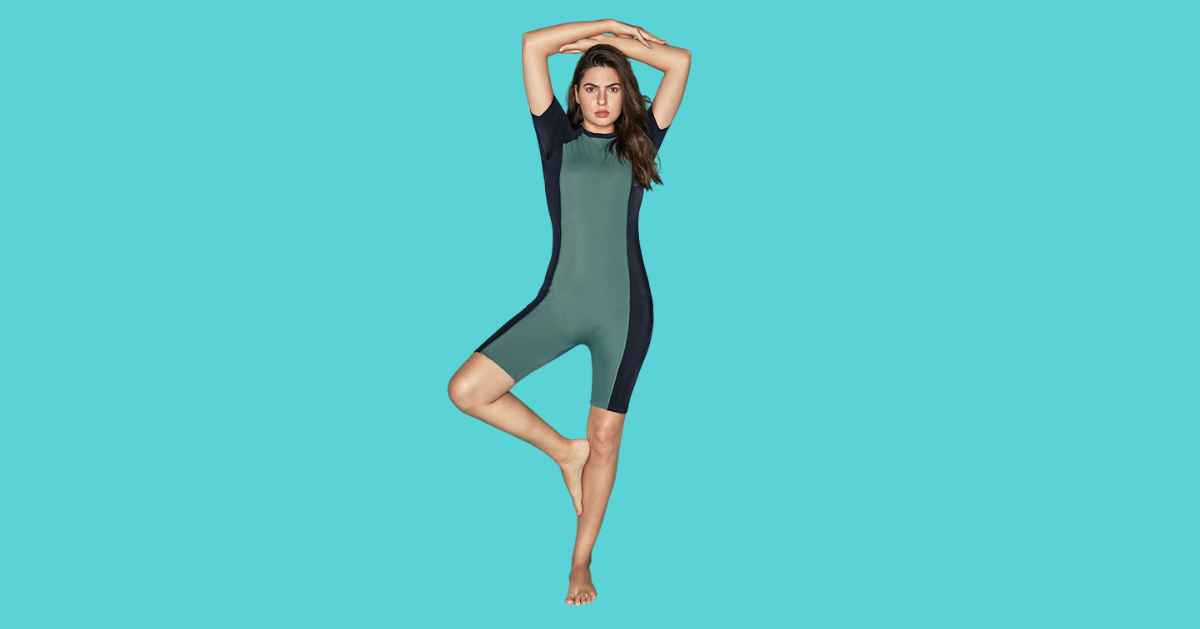 Whether you're planning to catch some waves, swim laps, or just bask in the sun by the pool, you need a swimsuit that can keep up with your active lifestyle. So, put on your sunscreen and grab your beach towel because we're about to dive into the world of swimwear. Get ready to discover the best swimsuits that blend fashion and function, making a splash in style.
Thank you for reading this post, don't forget to subscribe!
1. Bikinis:
Freedom of Movement: Bikinis provide maximum mobility for paddling and popping up on your board.
Mix and Match: Create your own surf-ready look by mixing and matching bikini tops and bottoms for the perfect fit.
Quick Dry: After an epic session, you'll appreciate the quick-drying properties of bikini materials.
2. Lap Lovers: One-Piece Swimsuits
If you're more of a pool enthusiast and love to swim laps to stay in shape, one-piece swimsuits are the way to go.
Streamlined Design:
Aerodynamic: One-pieces offer a sleek and hydrodynamic design, reducing water resistance and helping you glide through the water with ease.
Comfortable Fit: Look for one-pieces with adjustable straps and a snug fit to ensure they stay in place as you swim.
Chlorine-Resistant Fabric: Choose swimsuits made from chlorine-resistant material to ensure they last longer, even with frequent pool sessions.
Stylish Choices:
Fashion Forward: One-piece swimsuits are not just for competitive swimmers; they come in a variety of stylish cuts and patterns.
Tummy Control: Some one-pieces feature tummy control panels, providing extra support and confidence in and out of the water.
Back Details: Look for one-pieces with unique back designs to add a touch of flair to your swimwear.
3. Yoga by the Sea: Sporty Tankinis
For those who like to combine beachside yoga sessions with a refreshing dip, sporty tankinis are the ideal choice.
Coverage and Flexibility:
Full Coverage: Tankinis offer more coverage than traditional bikinis, allowing you to focus on your practice without worrying about wardrobe malfunctions.
Layered Look: The two-piece design offers the convenience of a bikini with the coverage of a one-piece, giving you the best of both worlds.
Supportive Tops: Look for tankini tops with built-in bras or adjustable straps for extra support during yoga poses.
Active Lifestyle:
Stay Active: Tankinis are perfect for beach volleyball, paddleboarding, and other water-based activities where mobility and coverage are essential.
Quick Change: The two-piece design makes it easy to switch from your yoga session to a swim without a costume change.
4. Poolside Chic: Stylish Swim Dresses
For those who prefer lounging by the pool in style, swim dresses offer a fashionable and comfortable option.
Effortless Elegance:
Flattering Silhouette: Swim dresses provide a flattering A-line silhouette, making you feel confident and chic.
Modesty: Enjoy the poolside breeze without worrying about exposing too much skin.
Versatile: Swim dresses can easily double as a stylish cover-up for your swimsuit.
Details That Matter:
Adjustable Straps: Look for swim dresses with adjustable straps for a customizable fit.
Tummy Control: Many swim dresses feature tummy control panels to enhance your confidence.
Patterns and Prints: Choose from a wide range of patterns and prints to match your personal style.
So, there you have it – a swimsuit for every type of active woman. Whether you're riding waves, swimming laps, practicing beachside yoga, or simply lounging poolside, there's a swimsuit that's perfect for you. Remember to choose a style that not only suits your activities but also makes you feel confident and comfortable. After all, summer is about having fun in the sun, and the right swimsuit can help you do just that. Now, go ahead and make a splash with style and confidence!