Essential Steps in Searching for an Inventory System for Your Business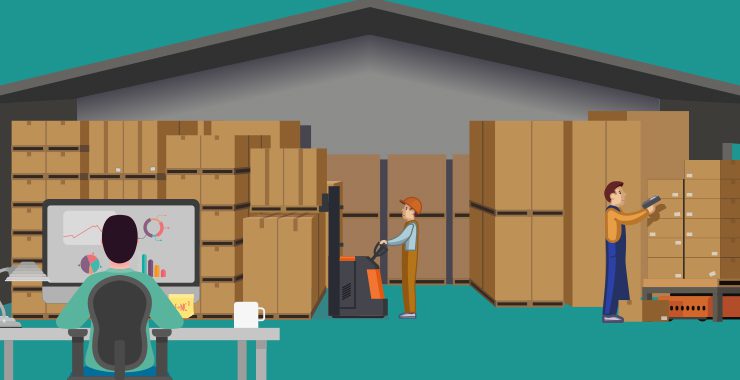 Whether your business Inventory System is part of the retail, distribution, or manufacturing industry, how you control and manage your inventory plays a significant role in defining the success or failure of your business.
As inventory is crucial in your business's daily operations, a great digital solution such as an inventory system can enhance the speed and efficiency of how you fulfill orders or material requests, your cash flow in general, and it can even strengthen your relationship with your customers and help you build a reliable bridge with the new ones.
However, an inventory system is quite a huge investment. The only essential way to maximize your ROI from it is to ensure that you will get the best inventory system for your business. One of the ways to do that is turning to an inventory system provider that specializes in helping businesses understand their requirements and needs in the inventory field and recommending a solution that best fits.
Moreover, you will have to go through the essential steps below in searching for your future inventory system:
Essential Steps in Searching for an Inventory System
Step 1: Identify and finalize your requirements.
Your requirements will surely be unique when it comes to inventory management and the size of your business and the role you perform in the supply chain should be taken into account when you identify these. You can better set your requirements straight by listing down the strengths and weaknesses of your current inventory management process.
Pay attention to the issues your inventory process is facing. On that note, it is important to be transparent and honest as much as possible as your target should be to address and eliminate them, as if you have been suffering from overstocking or frequent out-of-stocks.
Moreover, you also have to consider the technological savviness or readiness of your staff to shift to a digital solution as this will help ensure a smooth transition.
Once you have finalized your requirements, it is essential to present them clearly in a paper so that you can have something to show or take a guide from the come time you discuss the matter with your potential supplier.
Step 2:
Prioritize automation but do not compromise usability and user-friendliness
It does not matter how sophisticated or smart an inventory system is. The success of your digitization also depends on your people. On that note, as much as possible, only invest in an inventory system that will help your people transition better – one that is easy to use and user-friendly. Struggling staff means you cannot be getting a maximized ROI.
Step 3:
Take the integration factor into account
To contribute truly relevant insights, a modern inventory system has to be open for integrations with other computer applications that your company has been using. A non-hampered integration system will aid in more accurate and reliable decision-making that will be a big plus for the business as a whole.
"How can I do this step?" In ensuring that the inventory system you are eyeing on is integration-ready, you can begin by listing down all the important information systems and files your business is currently using and then checking if they can be read or imported to the inventory system.
Step 4:
Know your budget constraints
Inventory system belongs in the large-scale investment category which means your budget needs to be worked out and assessed carefully. While most inventory systems vary in terms of features and price, that does not always equate to the pricier ones being relatively functional. Hence, it is important to have the knowledge that is needed to have a guided purchasing decision.
To determine your budget, you can take the following questions as a guide:
Does it require a one-time payment or does it come with a subscription contract with monthly dues?
Are you ready to pay a higher price for a scalable system or are you willing to settle with basic features for the meantime?
What supports are available per package? More often than not, cheaper packages are not that packed in terms of support but rare great deals still exist.
To what degree do you plan to customize your inventory system to keep up with your business requirements?
How soon do you need an inventory digital solution?
Do you plan to hire an internal IT team to develop it and your future information systems or are you sticking with commercial inventory software?
Step 5:
Find a reliable software provider
It is vital to partner with a reliable software provider when trying to implement a new digital solution for your company. To ensure that you are transacting with the right firm, make sure you are upfront about your requirements and the features you need and see to it that the provider can give you clear answers. You may also appoint an internal team who can find you a list of qualified solution providers and start from there.
Do not hesitate to ask your potential suppliers about their experience in the field and the edge that their solution can offer that other systems do not have. At the least, ask them to give you a run-through of what their inventory system can do with regards to inventory management. A demo will also give you the answers you are looking for.
Nowadays, a quality inventory system is considered a much better investment if it is cloud-based. This means that as long as the user is connected to the internet and he has got access rights, he can access the system at any time and catch up with the transactions he has missed.
Since the majority of internet users are using their mobile gadgets as a medium than an actual desktop computer, having a cloud based inventory management systems gives them a convenient way of accessing their inventory records and generating reports that can aid in their decision-making.
If an inventory system is web-based, companies using it can benefit from nonstop streamlining of inventory processes for as long as there is a reliable internet connection. Nonetheless, it still is a matter of preference. Choose wisely!