Which is better to use: a business credit card or a personal credit card?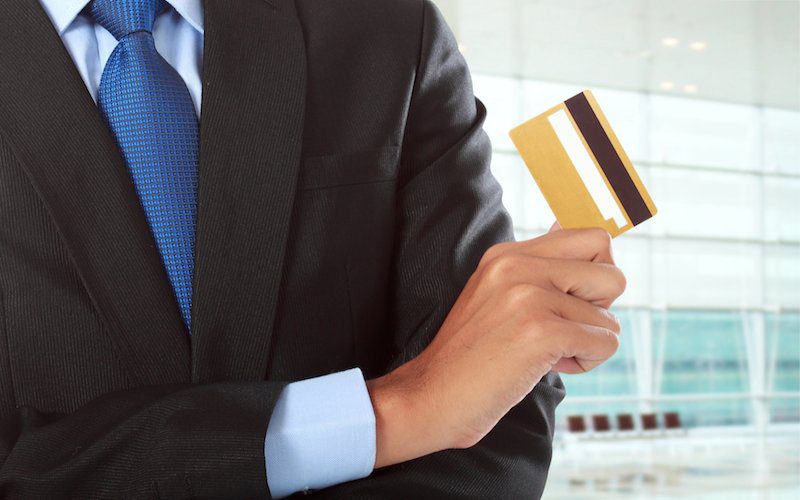 Introduction
In 2021, as per reports, credit card spending was highest on digital payments and shopping.
Digital payment users spent Rs. 52,000 crores on shopping and Rs. 40,000 crores on digital payments.
The other areas where spending was highest were EMIs and utility & food bills.
Food and beverages saw spending of Rs. 12,500 crores, and travel alone saw a massive expenditure of Rs. 7,850 crores.
Credit cards, a popular digital payment tool, have been around for a long time. They started in the 1950s when the Diners Club Card was introduced.
Since then, there has been an explosion in credit card usage globally.
Credit cards have become a popular way to pay for products and services and are used not just for personal transactions but also for business transactions.
Here's how business credit cards and personal credit cards are different.
Personal Credit Card Vs Business Credit Card
A business credit card is a payment card that can be used by an individual who is a business owner to make purchases for the business.
It functions just like a traditional credit card, but it can only be used to make purchases for the company.
If it functions just like a personal credit card, what is the use of credit cards made for businesses? Let us find out.
1. Credit Limits
One of the advantages of using a business credit card is that it has a higher credit limit than a personal credit card.
This means a company will have more money available to spend on its purchases.
Business credit cards have higher limits because they are based on the company's income and credit score, not the individual.
2. Eligibility Criteria
The next point of difference is eligibility criteria.
To avail of a personal credit card, individuals will require to provide the issuer with identity proof and income proof.
Conversely, when applying for a business credit card, individuals need to show that their business is legitimate and can repay the outstanding amount.
Further, they might need to prove that it can generate revenue and cover expenses.
3. Liability
Another major difference between the two cards is that of liability.
In the case of personal credit cards, the liability rests solely with the individual who owns them.
If they do not pay the due amount on time, they will have to pay interest, which might hamper their credit score.
In contrast, for business credit cards, the liability lies with the business, and it has no bearing on an individual's financial status.
4. Employees' Access
Business owners are wary of giving employees access to their personal credit cards to avoid fraud and theft.
However, when businesses give employees access to the business credit card, they can better:
Monitor spending,
Ensure mandatory compliance, and
Create a more professional environment by providing a way for employees to make purchases.
5. Deductions
The expenses incurred on a business credit card are pretty easy to determine.
Every month, when the business receives the bill, the total costs are broken down for what was purchased.
However, separating the personal and business expenses could be challenging when they use a personal credit card.
Business owners need to keep track of all they have spent because it helps them evaluate their spending accordingly and plan for future expenses.
Moreover, these expenses can be availed as deductions from the total income, which is good for taxation purposes.
6. Rewards
Business credit cards offer rewards programs that differ from personal credit cards.
The rewards may come in the form of points for every transaction or discounted rates with airlines, hotels, access to airport lounges, complimentary upgrades, etc.
What should one opt for – a business credit card or a personal credit card?
There is no definitive answer to this question; individuals are advised to decide based on their needs and preferences.
Generally, it is always better to have separate cards for personal, and business uses.
This will help keep the accounts separate, making it easy to examine the expense and fully utilize the tax benefits.
Further, business credit cards provide a better way to manage business expenses, and they often offer better rewards and terms than regular personal credit cards.
Many people choose to have a credit card in both categories; in fact, multiple cards in both types.
However, it is essential to be mindful of the consequences. If not managed well, it can lead one into a debt trap.
Conclusion
The credit card is a valuable financial tool, but it needs to be handled with care.
Knowing the ins and outs of credit cards will help individuals make the best choices for themselves and their budgets.
Before taking a credit card, they need to ensure that they thoroughly research the issuer, the offers and the rewards provided, the interest rate charged on delayed payments, the annual fee charged, etc.
One also needs to ensure that the credit card provided meets their requirements and is customized to their needs.
Finally, make certain that you make the payments on time!