Best Watches in The Collection Of Luminor Due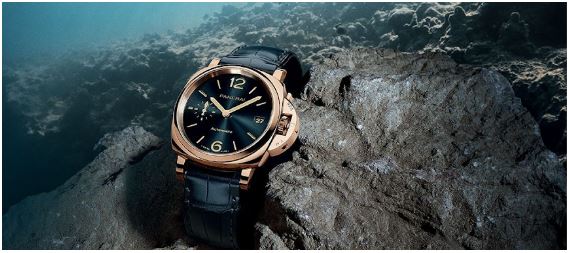 The Luminor Due is not a piece of accessory that is just showcasing but it is functional as well powered by the Panerai in-home mechanism; these timepieces represent an overall optimal precision rate and will last longer than your expectations. if you are men of an active lifestyle who needs a timepiece with a sportier look and is robust enough to withstand environmental conditions over the years, The Luminor Due is not less than an ideal choice. Every timepiece manufactured by Panerai has its own-level and each device is passed through different stages of tests before it is introduced. If ever these watches have the ability to speak, we can expect an interesting story from them, today Panerai collection contains numerous timepieces and complicated versions of the timepiece features a tourbillon, chronographs flyback, and GMT function.
Thank you for reading this post, don't forget to subscribe!
One of its popular series of all time is the Panerai Luminor Due. This is a series of unique sports watches with enormous functional features maintaining an overall masculine look. Many out-class models of Due is seen in this collection featuring some distinctive features and top models featured tourbillon and flyback chronograph which is extremely limited.
Top Models Of Luminor Due
We filtered out some of the most famous Luminor Due watches from our database of luxury watches, not based on official ranking but as a reviewed one. The ranking we set might be different from yours due to personal liking.
Check Also: Luxury Men's Watches
PAM00741-Polished Goldtech
This is the timepiece that makes overall sense of the existence of Panerai as one of the number watchmaking brands, as it reflects the master craftsmanship in making this timepiece. It is in fact a valuable timepiece that basically reflects the value of the person wearing it.
Technical Features 
Case: 
The case is overall gold plated in Polished form available only in 42 mm of diameter. The Gold used in its manufacturing is mainly variegated from the standard gold, this paneri version of Gold is extremely special also has a percentage of copper mixed in it giving it a fascinating reddish touch which makes the overall timepiece more sophisticated and special.
Movements:
p.1000/10 caliber is featured in this watch for more accuracy based on 157 individual parts combined in a piece of single machinery. Glucydur and Parecho are both featured in it for more precision rate and shock resistance. It is a version of a Hand-wounded mechanism.
Water Resistance :
Water Resistance feature has been the common feature among these high-quality timepieces, this timepiece is 30-meter waterproof and has the ability to withstand extreme water pressure.
Dial:
The overall dial represents a minimalistic look with a touch of decency.It has an extra second dial with .And watch collection name tag is printed at 12 o'clock. Indexes are covered with luminescent material to increase the level of legibility. 
Check Also: Top Watches
PAM00964 with GMT function
This timepiece is one of the most accurate wristwatches of the series and in fact bolder in overall look. The alligator strap when worn with an elegant design dial reflects a super-awesome hence unique look.
Technical Features 
Case
Case is made of titanium in brushed condition. Titanium hence one of the most robust materials that provide an extreme level of scratch-proof feature and overall light weighted. It is available in a 45mm diameter.
Movements
P400 2 caliber is what this watch is powered by to ensure an extreme level of precisional rate.This caliber consists of 31 jewels and provides a long-lasting power reserve of 3 days. Two barrels are fixed in it for the smooth running of equipment.Overall the mechanism consists of 288 individual parts fine-tuned together.
Water Resistance 
Water Resistance feature has been the common feature among these high-quality timepieces, this timepiece is 30-meter waterproof and has the ability to withstand extreme water pressure.
Dial
The dial is made of blue sun-brushed with printed Arabic numerals to give it a traditional touch . The date is embedded at 3 0 clocks and the power reserve indicator is also seen on the dial . A small second is also seen at 9 o clock. The overall dial is minimalistic and bold.
These two models above discussed are top-end versions of Luminor due in our database many other models in this range are incredible and are similar in technology