Planning a trip to the US? Here's how you can get the best travel insurance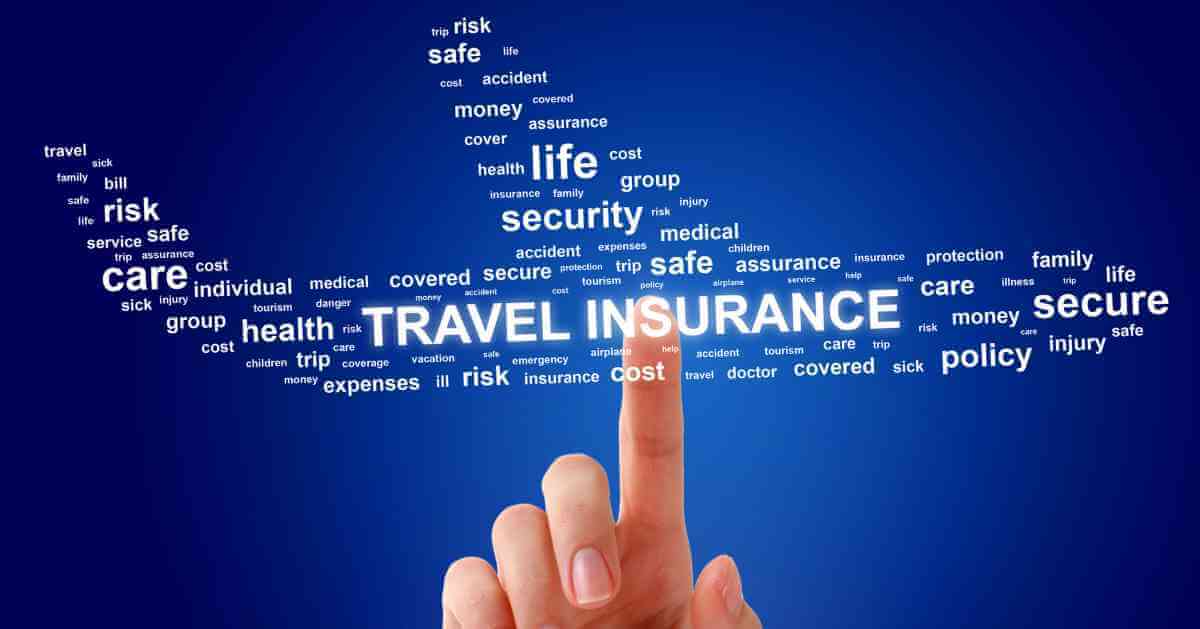 Travel insurance is an important component of any travel plan as it protects you and your investments while you explore the world. If you are planning to travel to the US for business any time soon, then remember to buy travel insurance USA in advance to ensure adequate coverage when you are away. 
Thank you for reading this post, don't forget to subscribe!
Finding the best travel insurance when travelling abroad for business, particularly to the US, requires thorough research and careful consideration of several factors. Today, we will look at the different types of travel insurance international available in the market and things to consider when choosing a plan for your work trip to the US.
Why do you need business travel insurance?
Travelling for business means ensuring everything is perfect and the purpose of the trip is achieved. When you have more and enough to think about, worrying about something that could go wrong when travelling to the US is the last thing you want to focus on. Travel insurance USA will cover you and relieve you of the stress in case of a travel-related mishap such as a delayed flight or baggage loss. You will have complete peace of mind knowing that you should only be focusing on closing the deal instead of finding out ways to financially protect yourself in the face of a contingency.
Look for specific travel insurance USA if you anticipate some sort of interruption or medical situation when there. While most business owners prefer comprehensive policies that can cover the primary areas and include everything like business liability and health, specific policies are also popular as they cater to individual needs. The travel policy pricing depends on the extent of coverage.
Types of travel insurance for business trips to the USA
When selecting the best travel insurance for a business trip to the USA, it is important to understand the different types of policies available in the market. The most common types of travel insurance international for business trips to the US include:
1. Trip cancellation insurance: This type of policy covers the cost of prepaid non-refundable travel arrangements should you need to cancel your trip. The policy will also cover additional fees and lost deposits due to an unforeseen event such as bad weather, illness, or death of a family member.
2. Medical insurance: This type of policy provides coverage for medical and dental expenses incurred when in the USA. It also covers the cost of medical evacuation and repatriation should the need arise.
3. Trip interruption insurance: This type of policy covers the cost of changing your return flight plans due to an unforeseen event such as bad weather, illness, or the death of a family member. It also covers the cost of additional transportation and accommodations up to a certain amount.
4. Baggage insurance: This is one of the most important travel insurance international aspects you might want to consider when buying a policy. Baggage loss is not uncommon during international trips. If you are going to carry items valued over $1000, you may want to cover them with a robust travel insurance plan.
5. Evacuation insurance: In case you need evacuation services due to some reason, your travel insurance will cover the cost. However, remember, evacuation costs are not covered by regular health insurance policies. Non-medical evacuation coverage focuses on the transportation from one place of danger to a safe location when there is civil or political unrest at your current location.
Tips for selecting the best travel insurance policy
Before buying travel insurance USA, assess your needs carefully. Common coverage includes medical and dental expenses, lost or stolen luggage, trip cancellation and interruption coverage, emergency evacuation, and liability insurance.
Depending on the nature of your business trip, you may need extensive coverage that goes beyond the offerings of standard travel insurance international. For example, you could be carrying professional equipment such as cameras, computers, and other devices to be used on the trip, and may want additional coverage for them.
Next, compare travel insurance policies to find the one that meets your coverage needs and budget. Make sure to read through all the details of each policy before deciding which one is the best for you. Look at the cost, deductible amounts, inclusions and exclusions, and additional services offered by different insurance providers. It is also important to make sure you understand how claims are handled should you need to make one.
Before selecting a travel insurance USA provider, make sure to check their credentials as well as customer reviews of their services. Additionally, ask friends or colleagues who have bought travel insurance from a particular provider for their opinion.
Finally, once you have chosen a provider, read the policy carefully before signing on the dotted line and make sure you understand what is covered and what is not. Look for specific terms or conditions that may not work for you. Keep in mind that different providers may offer similar coverage but charge different amounts, so it pays to shop around for the best deal.
By taking the time to research and compare travel insurance USA policies before your business trip, you can ensure that you get the best coverage for your needs at a price that fits your budget. With the correct amount of preparation and care, you can rest assured knowing that you and your investments are well covered.
Conclusion
Travelling can be a stressful and overwhelming experience, but with the right preparation and travel insurance international, it can be an enjoyable and rewarding experience. Don't forget to take the time to find the best travel insurance for your business trip to the USA so that you can have a safe and well-covered trip.