5 Benefits that Comes with Renting Furniture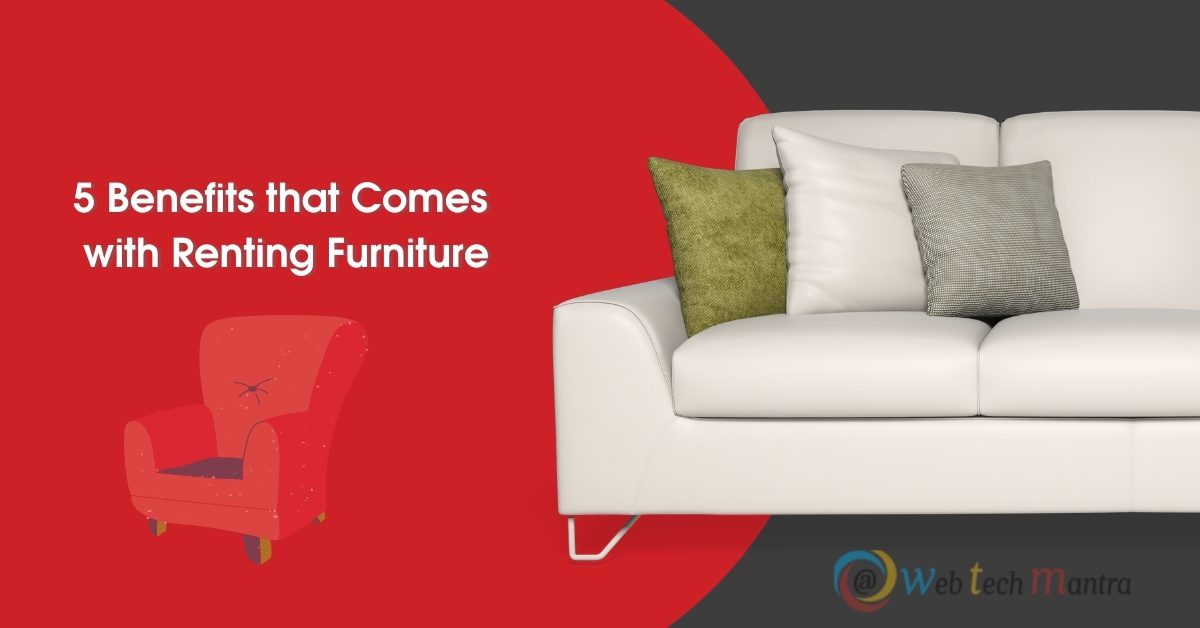 Everyone wants a well-furnished house. But, when it comes to buying new renting furniture and appliances, it takes a lot of time. It becomes an extra hassle to shift your existing furniture or update them with time. With time, the world has globalised and the introduction of modern furniture rentals has made it easier for homeowners to decorate their houses just the way they have always wanted. It has wiped out the hassle involved in purchasing and transporting newly bought furniture, thus saving your money in a lot of ways. Not only furniture, nowadays, but even appliances on rent are also available. Companies rent appliances in Noida at affordable costs, allowing customers to make the most out of it.
Thank you for reading this post, don't forget to subscribe!
Let us now examine how renting furniture is beneficial for homeowners.
Buying new furniture and appliances would cost you more than renting them would. When you borrow rented furniture, you can avail of a lot of deals which save your money ultimately. You get products at a wider range of prices, thus getting the chance to choose as per your needs. The best rental companies get the best and appropriate product catering to their customer's needs.
When you purchase new furniture, you have to carry it to your house. Transporting bulky furniture involves transportation costs. But when you choose to borrow furniture on rent, the rental company transports the furniture free of cost. Also, if any of the product gets damaged during the transit, it's the responsibility of the company to replace or repair the product. So customers only have to choose their favourite furniture and sit back and relax. Not only that, but the workers would also ship, unpack, dismantle, and reassemble everything as per the customer's instructions.
The furniture you have borrowed will be easily delivered at your doorstep. Customers don't have to worry about shipment and transporting of the order. In this case, everything will be taken care of by the rental service provider. Also, if you decide to order new furniture which is currently out of their stock, rental companies are equipped enough to make it available for their customers within a short notice. Thus, you can shift to your new apartment without delay.
Get rid of furniture easily
Being homeowners, we try to update our assets with a change in our needs and requirements. When you rent furniture from a rental company you don't have to worry about discarding and selling your old furniture. In this case, there's no hassle of hosting sales, negotiating with prospective buyers, approaching buyers, and all. When you don't want to keep your furniture anymore, you can simply return it to the rental company.
Customers can keep the furniture on rent for any duration of time. They can keep it for 6 months or even 6 years. Some of the rental companies even allow customers to buy the furniture they have rented. This option makes it even easier for homeowners to live without stress.
As you can see, renting furniture is a great option, especially for students or single parents, who keep travelling from one place to the other. So what are you waiting for? Contact a rental company and rent furniture in Noida and enjoy the maximum benefits of the rental service!