Benefits of a Web-Based Time Clock You Don't Want to Miss Out On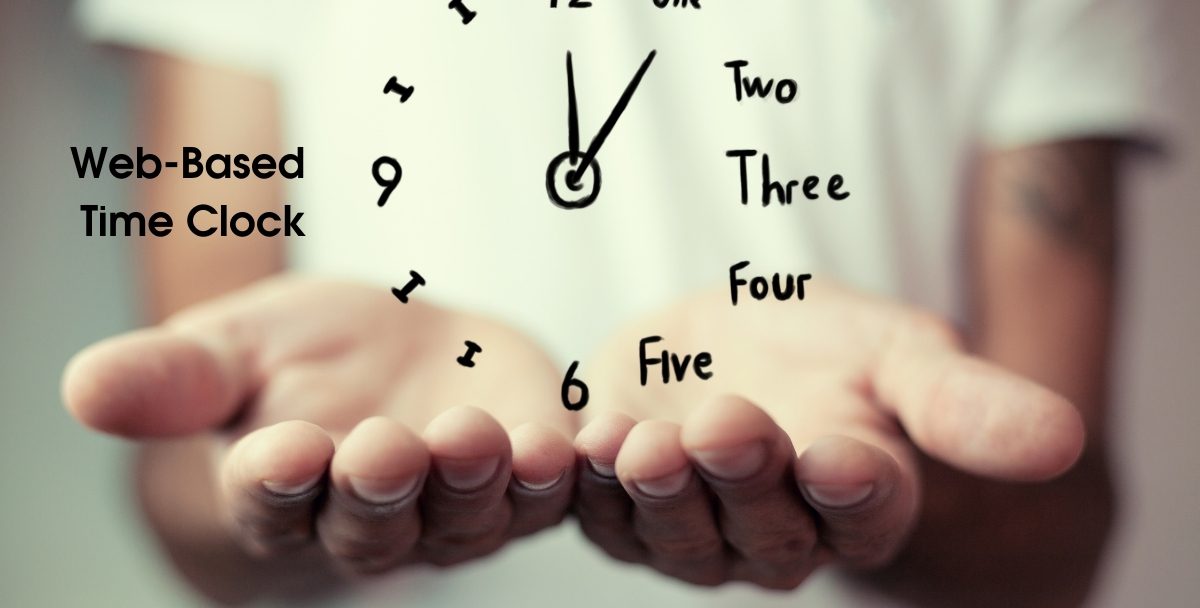 Web-based time clocks offer access to clock-in elements through a computer web browser where workers can clock in from a desktop online. With this clock, workers log in through a secure page using a unique login identity. Employees then enter their ending and starting times for their work duration using this clock.
These clocks typically function in the background while a worker works. Bear in mind that workers should stop or start the clock for end-of-work periods or breaks.
A major advantage of the clock in an easy web-based time clock is mobility. You'll discover they provide mobility choices for distributed workgroups. Therefore, if your employees work remotely, this solution is ideal. Here's a look at this type of employee clock.
What does Web-based time tracking involve?
Web-based tracking implies that you can conduct time tracking data from whichever device. Also, data storage occurs in the cloud, where you can access data over the internet afterward. This form of tracking implies that you can access reports or time entries in real-time.
Small companies with distributed workforces adopt web-based attendance. In particular, telecommuting companies with remote workers, for instance, a software company, can adopt web-based clocks. In this case, employees who work remotely can clock in from a desktop.
Benefits
Live Overview
A web-based time clock permits you to collect employee data and crunch them depending on payroll policies or archive it for future reference. A major benefit is 24/7 accessibility from whichever device. Owing to live to track, you and your workers can work closer even if your team members operate from home or other nations worldwide.
The clock makes it possible to track employee time and manage their projects and tasks regardless of location. This way, you can get an overview of the project status, team, and resources. This results in improved communication and more transparency within your team.
Enhanced Productivity
A self-service solution can streamline procedures that would otherwise take considerable time to accomplish. Since the system stores and inputs data in a software system that links to payroll databases, HR experts can conduct tasks in minutes that would have otherwise taken hours.
Furthermore, the HR team doesn't need to worry about approximating bonus pay or setting up time off requests. After all, everything is systemized and automatic, permitting HR clerks to focus on other areas. Since managers can use a clock system for task and project management, they can determine the amount of time each employee is taking to accomplish all work areas.
In turn, managers can collaborate with inefficient workers to improve their productivity and reward those who've been productive to encourage morale. Consequently, there'll be enhanced productivity, and everyone will discover how to increase efficiency.
Instant Data Analytics and Reporting
Businesses can gather precise data that reveals how everyone spends their time in the workplace. Users can also produce customized reports that provide data in visuals, for instance, graphs and charts. This allows the management team to obtain a full view of what's taking place in the business and its duration to accomplish a project.
Businesses adopt an automatic system to generate reports to clients who want to establish their money in project completion. Therefore, users can break down a task into time sections to display the duration it took to accomplish every step of a task.
Consequently, this will yield more accountability to a business and make clients more comfortable paying for their services.
A Bigger ROI
Some businesses might be skeptical about investing in a web-based solution when they've been using a manual payroll for years. While it's understandable to be cautious of adopting a new system, the ROI is worth the risk.
The collected data's precision will yield savings since your company won't need to worry about overpaying workers accidentally for time not overworked. You can also be confident that clients will receive exact billing for the number of hours they've invested in a task.
You'll also have accompanying data to verify customers and discover how easy it is to lose money and generate improper billing if you don't use an optimized system.
Prevent Time Theft
Time spent can result in lost money. Therefore, it is significant to use a scheduling system to make sure nobody is engaging in time theft. Time theft denotes extended breaks, buddy punching, arriving late or leaving early, or using the internet for other reasons besides work. Those who waste time or pretend to be working when they aren't are guilty of time theft. This practice could cost your business money in overpayments. If you don't implement appropriate measures in place, you'll be vulnerable to time theft.
Any business has a mandate to ensure it pays each worker according to the hours worked. Therefore, there's a need to invest in modern technology through web-based tracking of employee time to decrease inefficiencies and improve workflow processes.