Only 13% of Tested Websites are Prepared for Google's Core Web Vitals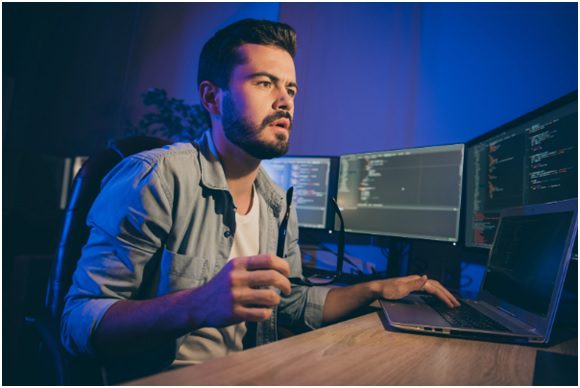 Recent data reveals that over 85% of website owners may be in for an unpleasant surprise when Google's new Core Web Vitals go live in May of 2021.
A decidedly small percentage of websites are ready for the update, according to a new study. Screaming Frog recently tested 20,000 URLs with the Core Web Vitals assessment within PageSpeed Insight.
They found that:
  Only 12% of mobile sites passed the assessment
  Only 13% of desktop sites passed
Google announced the Core Web Vitals update back in May 2020 in an effort to give webmasters, site owners, and marketers a chance to make the necessary adjustments. However, it seems that very few have taken advantage of this window.
The Need For Speed
Even though Google is typically very tight-lipped with the specifics of any given update, they have made it very clear that page speed will be a ranking factor and a big part of the Core Web Vitals update.
In fact, things will now step beyond how quickly your site loads and look at the speed with a whole new level of granularity.
Webmasters will now have 3 new metrics that they will need to monitor closely:
  Largest Contentful Paint (LCP): This measures how long it takes for a given page to completely load. The ideal score is 2.5 seconds.
  First Input Delay (FID): This measures when your users can start clicking and interacting with your site. The ideal score is 100 milliseconds.
  Cumulative Layout Shift (CLS): This measures how long it takes for the images and assets on the page to stop moving during the loading process. The target score is 0.1.
These metrics will apply to both mobile and desktop sites.
Intrusive Interstitials
The average web user can testify to the fact that, despite some very clear guidelines on interstitial ads and pop-ups, countless websites are still using cumbersome ads that ask you to join their mailing lists. Web users hate it and Google knows it.
This is why intrusive interstitial guidelines will now be a major ranking factor and a part of other page experience signals, such as:
  Mobile-friendliness
  Safe-browsing
  HTTPS-security
If webmasters haven't audited their site for any of those issues, the clock is running and the window to make required changes is closing quickly.
Helping Your SEO and Your CRO
Google has also stated that, if you were dealing with any of the issues we listed above, you were probably already struggling with relatively low conversion rate optimization (CRO). A slow load speed or a clunky experience could easily lead customers to take their business elsewhere.
However, Google has estimated that preparing for the update (i.e. fixing the problems above) can actually reduce your abandonment numbers by 24%.
It is hard to predict exactly how Core Web Vitals will change the SEO landscape. However, one thing is clear: If you test your website today and make the required changes, you're less likely to be blind-sided when the update arrives.