Mistakes to Avoid When Choosing Reliable Antivirus Software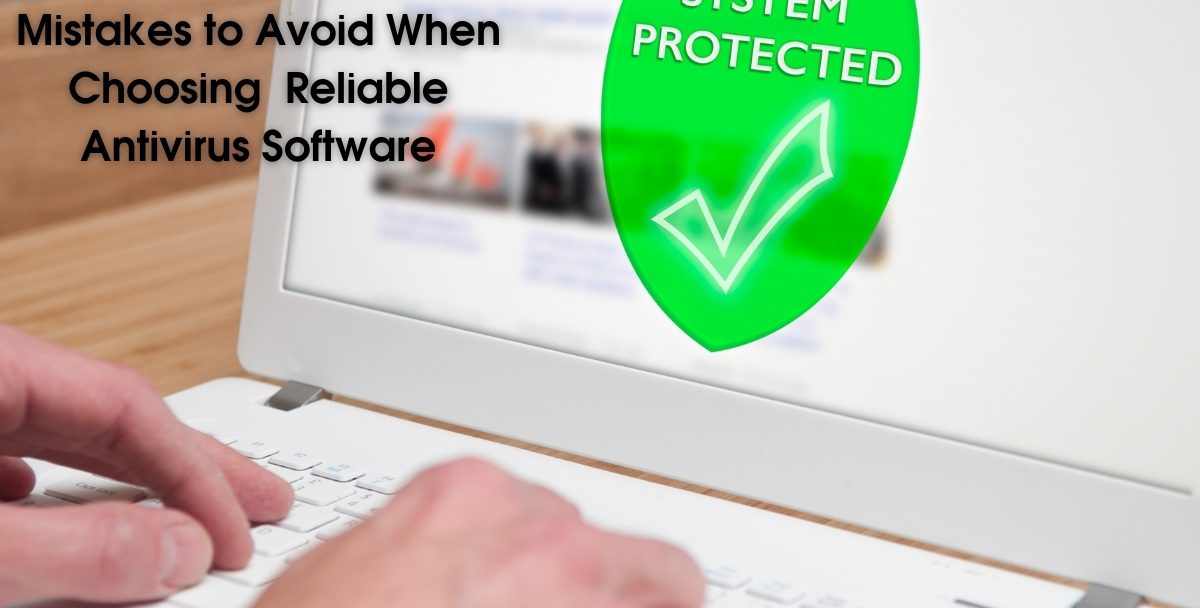 In today's digital world, laptops and desktops are connected to many networks and other external devices. With millions of hackers prowling the web, you never know when you'll get hacked. Did you know that more than 350,000 malicious programs are being detected by antivirus software every day?
Thank you for reading this post, don't forget to subscribe!
It is quite apparent that everybody online needs to be protected by powerful antivirus software. However, identifying the best one among the thousands available in the market is a Herculean task.
You may want to look at options like Total AV that have some free and paid solutions. But, before you do that, you need to be aware of the mistakes to avoid while choosing reliable antivirus software, and here they are:
Be Sure of the Protection it Offers
The most critical thing to look for while choosing antivirus software is how well it can protect your system against threats. Reject sub-standard security and prefer software that offers over 95% security. Check the software's scores obtained on independent tests, which is a yard-stick you can go by.
The Antivirus Software Must Feature Layered Protection
The antivirus software you choose should offer multiple layers of protection instead of merely scanning files to detect threats. It should weed out and block suspicious websites that are on phishing expeditions. Check if the software features dual scanner technology, which is adept at detecting and blocking suspicious malware, apart from being an effective behavior blocker.
Triggering False Alarms
Most antivirus software targets innocent programs, suspecting them to be malicious software. If the software you choose is incapable of isolating malicious software from genuine files that mean no harm, it doesn't serve the purpose. On the other hand, it acts more as an obstruction by rendering useful files unusable, thus causing unnecessary complications.
While even the best antivirus software makes such mistakes occasionally, any software that blocks every other program, suspecting it to be malicious, is not of any great use to you. Ideally, choose software like Total AV that strikes a balance between a reasonable detection rate and false alarms, known as false positives in technical jargon.
Ease of Use
All agree that antivirus software involves high technology. However, it needs to feature ease of use so that people who aren't very tech-savvy (most users) can use it without finding it very challenging. While it need not boast great UI, the least it should ensure is good form and function.
A user-friendly interface involving simple navigation is what most laypeople prefer. Any antivirus software loaded with complicated menus that require people to reference manuals is not of much use as a day-to-day tool.
Doesn't Affect the Functioning of your PC
Antivirus software designed with excellent detection rates but tends to slow down your PC each time it scans the files, can be a real pain.  This is what one can expect from software that is not correctly optimized but is loaded with features only to improve security.
Ideal antivirus software should be compact, work smoothly, and be efficient without impacting your PC's day-to-day functioning. The software should complete the scan within minutes, without affecting the PC's booting time.
Rule out Unwanted Features
The antivirus software may come loaded with additional features, many of which remain unused. The antivirus software you are planning to buy may offer parental controls, a firewall, password managers, cloud-backup, and many more such features. However, if the PC is used exclusively by you for your office work, no kids will get to use it.
If you don't need parental controls, a firewall, or cloud-backup as additional features, look for antivirus software that comes without such bonuses. Sometimes, it is better to have lean and mean antivirus software, which is excellent at detecting and blocking malicious software.
Go by the Reviews
Going through genuine customer reviews gives you the latest updates on antivirus software. Apart from reading reviews that appear as online news, it would help if you look for product reviews that give you a fair idea of how the product performs.
Regular bulletins feature detailed analyses on the performance of security products and the latest technology they feature. While looking for the reviews, go by the ones that are not biased and offer independent opinions. It is needless to say you should avoid any product with low reviews.
After Sales Support
Don't make the mistake of selecting a product that offers poor after-sales support. A security product must be backed by a good support team that offers support around-the-clock. Mere auto email support and Chatbot responses won't do. Ensure you read the fine print on after-sales support before making your decision.
Summing it Up
With online security threats increasing at an alarming pace, robust antivirus software is vital to protect your personal, sensitive information. There are too many instances of personal details being compromised by hackers, and security has emerged as the primary concern of people who are online most of the time.