Ace The Traditional Look- A Complete Guide To Buy Sarees In India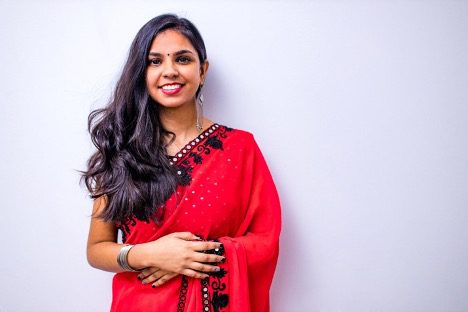 You'd have to agree that nothing makes you look more appealing than the sheer elegance of a saree. The way it enhances your features and brings out those ethnic vibes is unmatched. Acing that traditional look is all about complementing your saree with some stellar accessories and also choosing the right fabric, pattern and design that matches your personality.
Thank you for reading this post, don't forget to subscribe!
Well, you've got this guide to step up your fashion game! With the collection of a wide range of sarees in India, you're spoilt for choices. Know how you can make the most of those six yards of glam and rock it in the next wedding celebrations.
So what is the secret to buying the best saree in India online? Well, don't scratch your brain, we've got it all figured out for you!
To be comfortable in what you wear, you need to know what works best for you. Is it the feel of the fabric that knocks your socks off, or the design and pattern that's the ultimate factor? A deep sense of what you like will amount to a good buy of saree in India when you know what you're looking out for! 
When you shop for a saree in India, there's a lot more to it than what meets the eye. With a great saree, comes the great responsibility of pairing it with appropriate jewelry and accessory items.
Some of the most trending accessories that could totally accentuate the overall look of your saree are:
Belts

– A belt on a saree is a great way to highlight your waist and add a modern touch to it. It adds form and shape that gives it the boho-chic vibes you crave.

Statement Jewelry

– A big

rhinestone

neckpiece that illuminates your neck, some bangles and bracelets to glam it up and a sling purse that comes handy when you need it the most, these accessories really amp up your saree vibes. 

Watches

– A great way to pull off a casual saree look is to match it up with watches. An

analogue watch

or a digital watch can really set the tone of your outfit.

Drape 
There are numerous draping styles to adore. Every region differs in its style of saree in India and the various ways in which they tie it up. Choosing the right look and feel of the saree you choose to wear can really set you apart from the crowd. The draping style can be as simple as changing the way you pin up your pallu. 
Every individual has a unique body type. Be it pear-shaped, rectangular or oval, the saree you choose and the cloth it is made of should align with how it falls on your body. The real grace of a saree is reflected only in the way you carry it, so whenever you're online shopping for sarees, you must consider this factor. Also know lifestyle.
And last but certainly not the least, the overall pattern of the saree. Someone's fond of checkers and someone cannot resist the zardozi work, it is subjective and totally depends on which patterns appeal to you the most.
So folks, this is how you ace the look. Sarees are the most precious cloth you own, and you need to be smart about how to use it in the best way possible. Whether you like to go bright or keep it minimalistic, buying a saree in India online opens up so many options for you.
To make your saree in India purchase value for money, go for brands and trusted retail platforms such as Snapdeal. With their enhanced customer service experience, you get your Brand Waali Quality, Bazaar Waali Deal. You get top-quality sarees at unbelievable prices so come on, get shopping already!