9 Best Gaming Apps for Android Users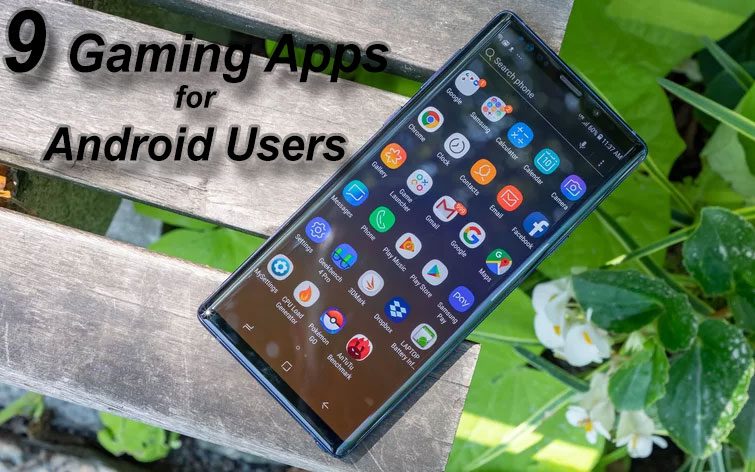 Android users have always mocked the iOS users for not having access to the latest technologies. Although Apple users deny this the truth is that Android offers some advanced features and apps to its users. You will also see the difference in carriers that support Android and iOS. However, they are almost the same. But you do not have to worry about the connectivity of in-house Wi-Fi systems to your Android mobile. You can easily subscribe to Frontier bundle dealsor the like as they are all compatible with the Android smartphones.
Thank you for reading this post, don't forget to subscribe!
Once subscribed, you can then enjoy the following games on your Android smartphone.
Asphalt 9: Legends
If you happen to be a racing fan, then the chances that you have heard about the Asphalt series are very high. Because the Asphalt franchise has some of the most thrilling racing game series. They are quite popular among individuals. Asphalt 9: Legends came out in 2018.
The game includes 50 cars, a couple of challenges and some content that you can play with. You can also choose to play online with a single player or multiplayer. The game offers an auto mechanism for the players. Which means that you cannot control your acceleration. This angered many players. But overall it's an amazing game that is liked by many.
Brawl Stars
Brawl Stars is the latest game that Supercell has to offer. It is a hit game among online players. The game includes a brawler and has multiplayer elements. The players have an option of dropping into a game with teammates. Or they can choose to brawl with the opponents in their urge to win. You can also choose from a couple of modes to play. These include:
Straight brawl mode
Heist mode where you get the opportunity to steal the opponent's treasure
A mode where you can collect crystals
Bounty mode where you get to beat a specific opponent
Critical Ops
This game is among the newest generation of first-person shooters. Although it is that new, it is still one of the best ones to exist as well. In this game, you get an opportunity to fight with the terrorists at various levels. Or else, play as a terrorist. Fun isn't it. Whatever the case may be, it is an online community with multiple players where you can invite and play with friends as you please.
EA Sports Games
Sports fanatics where you at? EA is the only game developer so far that comes up with yearly launches for most of the sports. Some of the famous games that the company introduced in the past include:
Madden NFL Overdrive game
NBA Live Mobile
FIFA Soccer
EA Sports UFC
All the above-mentioned games include a sim mechanic. The games come with pretty decent graphics and allow you to play the actual game.
Hearthstone: Heroes of Warcraft
This is a card dueling game. The game involves you unlocking cards, building decks and then duel other players using the deck that you built. You get a chance to build multiple decks. The game is famous for putting regular updates. Which means that you get to access more cards and content every now and then. You can even choose to play the game on your mobile or PC. Making it convenient for you to play whenever and wherever you want.
Check Also: Best Gaming Emulators
HQ Trivia
This is a hit new trivia game. It is a fun game as it is a live game show. All players who are playing compete at the same time. This makes it all the more competitive and thrilling. A host keeps asking the questions and all participants have to answer in real time. You have to answer 12 questions in each round. And you get 10 seconds to answer each question. And the best part is that you get awarded with real money. Woohoo!
Pocket City
This is a game that is similar to the Old Sim City games. You build a city, get to create its infrastructure and have to make sure that everyone gets enough work and play. You also have to monitor your environmental impact. Players will also get missions for experience points. The game goes beyond design. You also get to see if the citizens are happy in the city you created or planned for them. Pretty deep. Know about Buy lol smurf.
PUBG
If you are not living under a rock, the chances that you have heard PUBG's name are pretty high. This is one of the most hyped games. The game features a 100-player battle where players get to collect weapons, vehicles as well as the required gear and play accordingly. The last person standing takes home the trophy.
Sky Force Reloaded
This is the latest game that the Sky Force franchise has to offer. The game allows you to fly a plane and provides you with a chance to shoot the bad guys. In doing so, you yourself have to avoid the bullets.
This is the list of the most famous Android games. You might need to subscribe to a blazing speed Internet service like Frontier High-Speed Internet. This will provide you with an amazing game playing experience. As there will be no obstructions.