10 NFTs to Watch for '2022'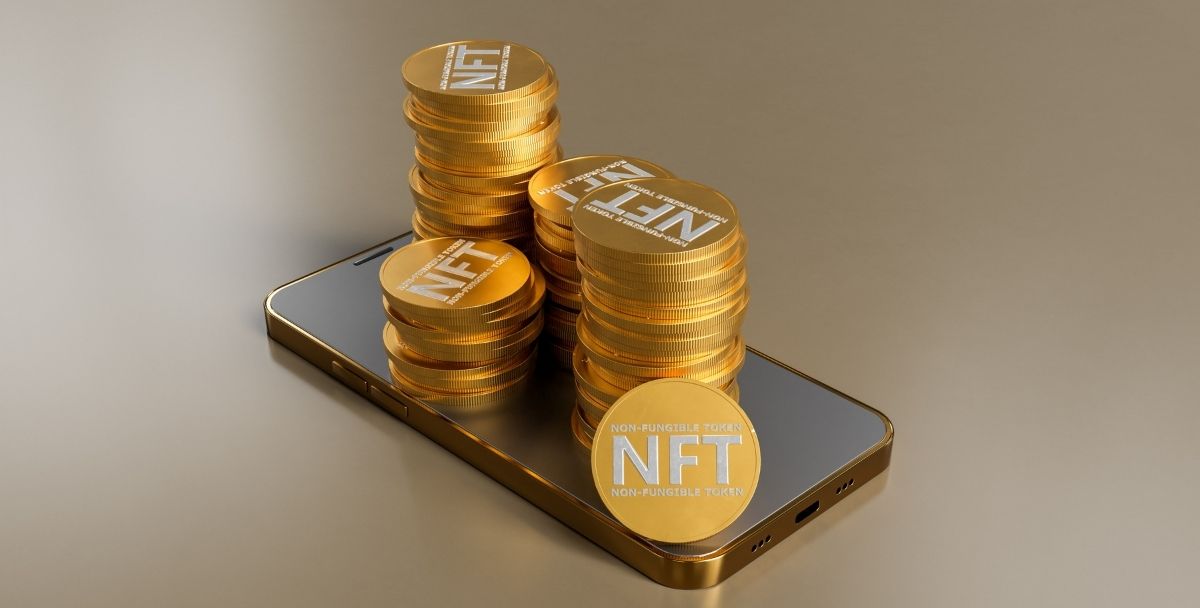 Today it is undeniable that the digital asset market is increasing. As a result, the Non-Fungible Token (NFT) is seen as something people can own.
Thank you for reading this post, don't forget to subscribe!
NFT will also be able to indicate the identity and lifestyle of the asset owner. We have several NFTs on the yuan pay group, such as images or items in the game, including land. Buying depends on who has a particular interest in NFTs.
Below is a list of some NFTs that the market is interested in in "2022".
CryptoPunks
"CryptoPunks" is an NFT that is characterized by its O.G. (Original Gangster) style and 8-Bit (block-based) images, which doesn't seem to be challenging to copy. Or even try to have someone draw it; you can quickly draw along.
"CryptoPunks" has been one of the oldest NFTs in the Ethereum chain since 2017 and has inspired and attracted many NFT developers to the crypto world today.
Bored Ape Yacht Club
One of the NFTs inspired by "CryptoPunks" and is trending in the U.S. is the "Bored Ape Yacht Club" or "Bored Monkey."
At present, the total turnover in the market has surpassed "CryptoPunks." That is because it's an actual price and various gimmicks for developers to put into this project, whether it's giving away freebies. But unfortunately, it also has a collection of bored monkeys' pet collections.
Mutant Ape Yacht Club
Still with the bored monkey, but this time, it comes in a "Mutant" version, the "Mutant Ape Yacht NFT," which is the successor to the "Bored Ape Yacht NFT."
To have a "Mutant Ape Yacht NFT," all we need is a "Mutation Serum" injected for bored monkeys. The serum will be received for free. If we are the owner of NFT, the bored monkey is already sent by the project developer. And that will give rise to a new NFT, or is it? "Mutant Monkey"
Currently, this NFT has been well received as well. Because it makes the person holding the bored monkey not is bored with the same old photos of themselves anymore. That makes the "Mutant Ape Yacht Club" and other future projects more enjoyable.
Decentraland
"Decentraland" is the project in the form of "Metaverse" M. It is still the number 1 "Metaverse" that people are interested in.
Decentraland's NFTs come in many formats. Whether it is equipment, various costumes, and pictures in the museum can also be purchased. But the most exciting thing that is indispensable for virtual reality games is the story. "Land and buildings "Currently, it is said that land prices (Parcels) in the world of Decentraland are trading in the millions. And if there is little investment to buy land, it may be up to 300,000 baht to buy land in Decentraland. (The price is close to the actual land)
The SandBox
Another attractive "Metaverse" platform and a significant competitor for "Decentraland" is the well-known "SandBox" project.
Even now, SandBox is still less attractive than Decentraland in development and features. But the developers are not calm. Recently, they started discussing the addition of a new coin chain, "Polygon," that users can use as a medium of exchange in the world in addition to Ethereum. However, SandBox is another option that can grow as a Metaverse with various NFT characteristics. And it is another option for those who may not be able to capture a space in Decentraland.
Cool Cats
Unlike other NFTs, Cool Cats' style is associated with Rarity. There are 9,999 cats in total, with each cat having a different rarity:
Cats are created from over 300,000 possibilities for each cool cat's trait. And the Rarity will depend on the number of clothes the cat is wearing. If you put all the pieces and there is high compatibility of the costume (dressing cool), it is high Rarity. And often expensive
By Cool, Cats is popular among celebrities and many cat lovers by Mike Tyson, a world-class boxer. I'm one of those who have this NFT as well. Even set it as a profile picture on Twitter.
Axie Infinity
Everyone probably knows that the Game-Fi trend is scorching these days. But the most successful games would have escaped games like "Axie Infinity," the No. 1 NFT Game right now.
With the cute character of Axie, the fun gameplay has captured attention around the globe. No matter how old or young. Axie has different traits such as race, abilities, and genetically inherited elements, allowing new NFTs to emerge from time to time for us to collect as we like.
Meets
It is considered another one that is a form of NFT image style, but only this time. It comes in a three-dimensional (3D Voxel) format, which has an additional part of the animation of body movements! And this Meebits is considered to have an extraordinary degree. The developer of this project it's the same team that developed it—the world's most expensive "CryptoPunks" NFT. And the developer also proposed that Meebits holders bring their avatars to customize their animations.