7 Tips to Negotiate Price for a 1 BHK in Kalyan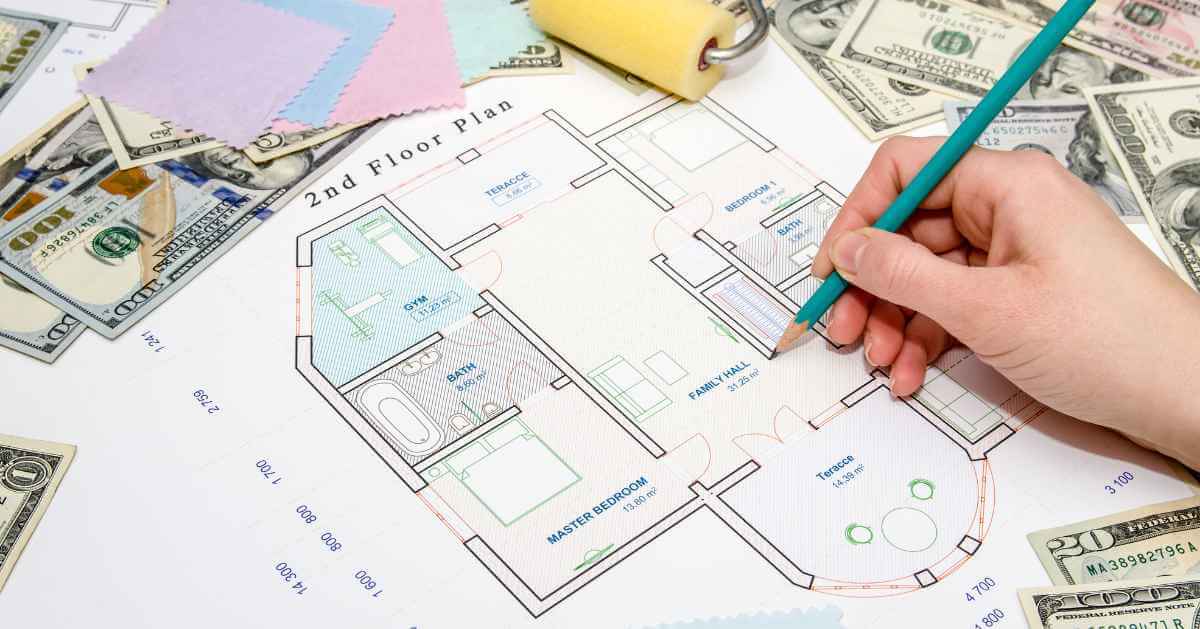 In the vibrant locale of Kalyan, finding your ideal 1 BHK (1 Bedroom Hall Kitchen) flat is an exciting journey. Yet, the real challenge lies in negotiating a price that aligns with your budget and aspirations. In the ever-evolving world of real estate, mastering the art of negotiation becomes a crucial skill. It can save you significant money while ensuring you secure the home of your dreams.
Thank you for reading this post, don't forget to subscribe!
Whether you're a first-time buyer or a seasoned investor, expert tips in this blog will empower you to confidently navigate the negotiation process for a 1 BHK in Kalyan. With these insights, securing a favourable deal that doesn't compromise on quality or location becomes within reach.
Why Buy a 1 BHK in Kalyan?
Choosing a place to call home is a significant decision, requiring careful consideration of multiple factors. When considering Kalyan, a city in the heart of Maharashtra, the option of investing in a 1 BHK flat offers several compelling advantages. Let us explore why purchasing a 1 BHK in Kalyan can be both astute and rewarding.
Affordability and Value Proposition
Kalyan shines as an excellent choice for individuals and families searching for affordable housing options. The real estate market in Kalyan provides a wide range of 1 BHK flats tailored to different budgets, guaranteeing quality without compromise. This affordability factor appeals particularly to first-time home­buyers looking to lay down roots.
2. Proximity to Mumbai
Its strategic location in relation to Mumbai is undeniably one of its most appealing features. Situated within the Mumbai Metropolitan Region, Kalyan boasts the unique advantage of being seamlessly connected to the bustling city while offering a more tranquil and serene living environment. This attribute proves advantageous for individuals seeking a re­spite from Mumbai's energetic pace yet desiring convenient access to their workplaces in the city.
3. Amenities and Lifestyle
Kalyan offers an affordable yet comfortable and modern lifestyle. The city is equipped with various amenities, such as shopping centres, educational institutions, and healthcare facilities. Residents can enjoy the advantages of urban living without experiencing the usual congestion and chaos associated with larger cities.
4. Investment Opportunity
Buying a 1 BHK in Kalyan isn't just about finding a home; it's also a potential investment opportunity. The city's ongoing development and growth directly impact the real estate market. As a result, your 1 BHK in Kalyan will offer a comfortable living space and potentially become a valuable asset as time progresses.
Factors to Remember While Negotiating a 1 BHK in Kalyan
To negotiate the price for a 1 BHK in Kalyan, one must approach it strategically and possess knowledge about the local real estate market. Several essential factors should be considered during the negotiation process for a 1 BHK in Kalyan.
Market Research is Key: Before entering the negotiation process for a 1 BHK in Kalyan, thoroughly research Kalyan's current real estate market trends. Get an idea of the average cost of a 1 BHK flat in different areas, considering amenities, availability, and infrastructure.
Inspect the Property: Once you find a suitable 1 BHK in Kalyan, inspect it thoroughly. Keep an eye out for any repairs, upkeep, or renovations that need to be done. You can use these points to your advantage during the negotiation process of a 1 BHK in Kalyan.
Know Your Budget: Setting a budget ahead of time is an ideal decision, and it is vital that you stick with it. Understanding where you stand financially will help you negotiate with confidence and prevent you from overspending once you purchase a 1 BHK in Kalyan.
Understand the Seller's Perspective: Gain insight into the seller's motivations. Is the property dealer in a rush to sell the 1 BHK in Kalyan you're interested in? Is there any external influence affecting the property dealer's decision-making process? Understanding the property dealer's point of view can assist in formulating an appropriate negotiation approach.
Highlight Comparative Properties: During the negotiation process, referring to other comparable properties in the vicinity that are available for sale at a reduced price is beneficial. This can serve as the seller's reference point and give you the bargaining power to negotiate for a better deal.
Be Patient: Negotiations don't happen overnight. So, don't rush the process; being too hasty could damage your bargaining power. Be ready for a counteroffer for the 1 BHK in Kalyan you're interested in, and consider it carefully.
Prepare to Walk Away: Sometimes, the most effective way to negotiate is to be prepared to terminate the agreement if the terms are unsatisfactory. This demonstrates to the seller that you are serious about the purchase and can encourage them to reconsider their position.
Secure a Positive Homeownership Experience
Negotiating the price for a 1 BHK in Kalyan requires research, strategy, and effective communication. By understanding the local market trends, assessing the property's condition, and employing these negotiation tips, you can confidently navigate the process. Remember, a successful negotiation ensures a fair price and sets the foundation for a positive homeownership experience in the vibrant city of Kalyan.
With these insights, you can secure your ideal 1 BHK in Kalyan at the best price. If you are looking for not only a great price but also an exceptional living experience, then Mahindra Happinest Kalyan – 2 by Mahindra Lifespaces is ideal for you. Take your homeownership journey to the next level with their thoughtfully designed 1 BHK in Kalyan that offers a balance of comfort and convenience. Your perfect 1 BHK in Kalyan is just a click away – seize the opportunity now!